Your expertise as a Google Ads expert is never in doubt. But you still need to convince potential clients of what you can bring to the table. This is where a well-written Google Ads proposal template comes in. With a good proposal, you can show that you understand the problem and how to solve it. In the section that follows, you'll find tips to help you write a good proposal.
Features of a Well-Written Google Ads Proposal
Below are the most important features of a well-written AdWords campaign proposal template.
It Should Be Clear and Concise
A well-written proposal should be clear, concise, and to the point. It should include details of what you'll do, how it will help the client reach their goals, and why they should hire you. In addition, a successful Google Ads proposal must set out a timeline, cost breakdowns, references, or case studies where applicable. It should include contact information and other relevant legal documents, such as terms and conditions.
It Should Include Your Experience
A good template should provide an overview of your experience with Google Ads. This should highlight your achievements and outline previous campaigns you've successfully executed. Include experiences such as budgeting techniques, content creation, keyword research, and tracking results. Furthermore, by providing evidence from past clients, readers can trust the contractor's ability to deliver.
It Should Describe Your Process
An effective template should explain the mechanics behind the campaign. By demonstrating knowledge of search engine algorithms, bid management, and optimization processes, the reader will feel confident that their account is in safe hands. In addition, if appropriate, the proposal may cover further services such as social media marketing and website design.
It Should Show Enthusiasm
It is essential to convey enthusiasm for the task at hand. By showcasing your passion for digital marketing, clients can have confidence in hiring you, knowing you'll address their needs effectively. Through the use of language that conveys energy and drive, clients can be assured that their campaign is in good hands. It's important to make sure you can walk the talk. Don't exaggerate your ability just to get the contract.
It Should Include Payment Plans and Deadlines
Your proposal should include the payment plans available for your service. If you have a tiered payment plan, be sure to include it. In addition, you should include milestones for your objectives and deadlines to meet these objectives.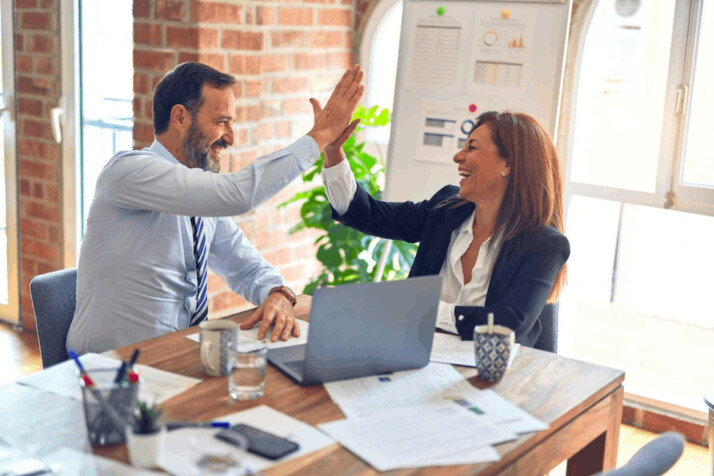 Google Ads Proposal Template
Below is a Google ads proposal template to follow

I'm an experienced Google Ads campaigner, and I believe I can help your firm achieve greater success with its PPC (pay-per-click) campaigns. Through years of practice, I have perfected my strategies for creating effective, targeted ads to reach the best possible audience. Using a combination of keyword targeting, cost-effective ad placement, and well-crafted copywriting, I'm confident that we can get qualified leads at a reasonable price.

I understand that time is money. Therefore, I strive to maximize efficiency without sacrificing quality. To do this, I stay up-to-date on the latest advancements in digital marketing and use cutting-edge technology whenever possible. My process includes automated bid optimization, which allows me to consistently deliver the best results in minimum time.

Ultimately, I want to ensure your company gets the most bang for its buck. That's why I create custom campaigns tailored specifically to each individual business's needs. Whether it be researching keywords, finding new audiences, or optimizing existing ones, I always find ways to give you more value than ever before.

Thank you for considering me as your Google Ads campaign manager. With my knowledge, experience, and commitment to excellence, I guarantee maximum ROI from your investment.

See the attached appendix for my rates.
Final Thoughts
A great Google Ads proposal template should provide a detailed explanation of how your expertise can help businesses reach their goals. Also, it should include an analysis of their current situation, so they can better understand the value of your services. It should outline any special strategies or tactics you would be using to ensure success. You should demonstrate how your skills are superior to other available options. Ensure you write your proposal in clear and concise language that is understandable by someone with limited knowledge of Google Ads. In essence, you should create the proposal in a way that convinces decision-makers that you're the right person for the job.
Explore All
Proposal Generator Articles