If you're looking to secure funding for a project or initiative, writing an effective grant proposal is essential. From researching potential grants to submitting the final application, understanding the basics is essential.
Crafting a successful grant proposal can make all the difference in securing funding. This article outlines a great grant proposal template and some effective tips for writing an award-winning proposal in no time.
What Is a Grant Proposal?
A grant proposal is a document that outlines an organization's project, financial needs, and goals to secure funding from potential donors or sponsors. It typically includes an introduction about the organization, the project description, an estimated budget, and supporting evidence for why the project should be funded.
The goal of a grant proposal is to convince sponsors that their investment will make a positive impact in achieving the organization's mission.
Steps to Write an Effective Grant Proposal
Follow the steps below to write an excellent grant proposal:
Start With a Strong Cover Letter
The cover letter is the first impression your proposal will make. It should use compelling language to draw the reader in. You must provide background information about your organization and how the funding would be used to help improve its mission.
Write a Brief Executive Summary
This summary should briefly explain why your program or project needs funding and the requested amount. Also, mention how it meets the funder's goals and supports those who need it most.
Introduce Your Company
Use this section to provide an overview of your organization, including its history, purpose, vision, values, accomplishments, qualifications, and more. Showcase how your organization is well-equipped to manage funds and develop successful initiatives that provide tangible outcomes.
Describe Your Problem Statement
Be as specific as possible when describing the problems you are trying to solve. This will help the funder better understand the scope of your project or program and the impact it could have if funded.
Outline Your Goals and Objectives
Outline a comprehensive plan for how you will use the grant money to meet key objectives related to solving the identified problem. Focus on specific strategies, metrics, timelines, and deliverables that will be used to measure success. Explain what you expect from yourself and the funder regarding progress, results, and ongoing communication.
Explain Project Methods and Strategies
Provide detailed information about the methods and strategies you plan to utilize when carrying out the proposed project. Be sure to explain why each method was chosen, how it will help, and what kind of outcomes are expected.
Evaluation of Success
Once your project has been funded and put into action, how do you intend to evaluate its effectiveness? Include this section in your grant proposal so that potential funders know exactly how you plan to measure outcomes against predetermined objectives.
Budget Outline for the Project
Present an organized budget detailing how you plan to allocate the funds throughout the duration of the project. Include estimated costs of personnel, materials, equipment, travel expenses, and other related expenses. This will help the readers to easily understand where their money is going.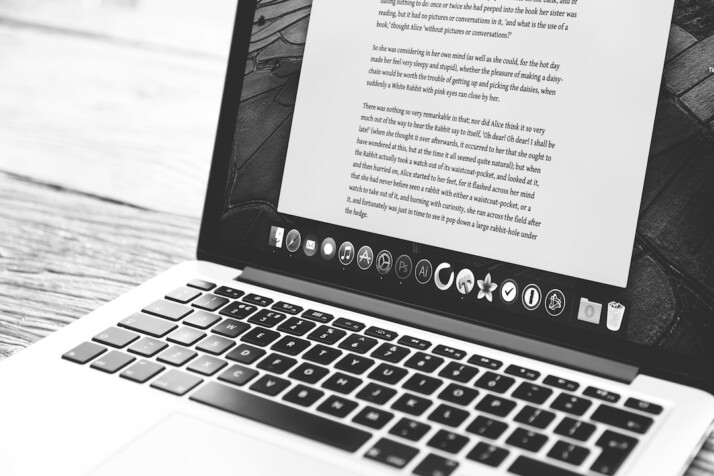 Example of a Grant Proposal Template
A grant proposal template can be a great way to organize your thoughts when applying for a grant. This format requires you to break down your ideas into more manageable pieces, making them easier to understand.
Here's a great example of a grant proposal template to help you write one effectively:
Executive Summary
This grant proposal aims to provide resources and support for a targeted educational program. This will equip our most vulnerable students with the skills they need to succeed.
The proposed initiative will focus on developing literacy, numeracy, and other critical academic skills. We aim to ensure these underserved learners have an equitable opportunity to develop their full potential.
Problem Statement
A recent report published by the Department of Education found that student achievement is highly correlated to socioeconomic status.
Students from low-income households face more barriers to achieving success inside and outside the classroom. This grant proposal focuses on leveling the playing field so that all students have equal opportunities for academic success.
Goals & Objectives
The primary goal of this project is to provide meaningful learning opportunities for underserved children and youth. Specifically, we aim to:
Improve literacy and numeracy levels for at-risk students through effective pedagogy;
Increase access to culturally appropriate curricular materials;
Provide social-emotional support and family engagement activities;
Foster a school environment where diversity is embraced and celebrated.
Methods & Strategies
Our approach involves creating customized instruction plans based on individual student needs, incorporating innovative teaching methods such as game-based learning and experiential learning.
We plan to use community partnerships to connect families with needed resources and strengthen relationships between schools and community organizations. Additionally, teachers will receive specialized training in culturally responsive practices to ensure curriculum content is respectful of diverse backgrounds and experiences.
Evaluation Plan
We plan to conduct regular assessments throughout the duration of the project to measure progress toward goals.
These will include pre-and post-tests focusing on academic performance, surveys regarding satisfaction with course offerings, and teacher feedback about instructional effectiveness. Data collected will be analyzed for trends, strengths, weaknesses, and areas for improvement.
Budget Information
The estimated budget for this project is $X which includes personnel costs (i.e., instructors, staff), supplies/materials, and other expenses. We aim to ensure the budget is reasonable, appropriate for the scope of work outlined, and allows us to achieve our objectives.
Conclusion
Writing a grant proposal might seem intimidating, but it's not. By following the steps outlined and using the proposal template, you can ensure your application is well-written. It's important to remember that each grant has different requirements and guidelines. So make sure to read through them carefully before beginning the writing process.
Explore All
Proposal Generator Articles