Getting familiar with a graphic design proposal template can land you your dream job. Let's tell you what we mean.
Do you know Apple or Nike? Chances are that each time those brands come to mind, you think of their logos or one of their remarkable ads. This is a simple way to prove how essential graphics designers are in marketing.
Unfortunately, this only succeeds in making the industry highly competitive. In this light, it's time to polish your design proposal writing skills to boost your chances.
Ready to land some huge opportunities in this competitive sector?
Keep reading.
What Is A Design Proposal?
Design proposals are formal documents that contain core details of your services. Freelancer graphics designers or design companies provide proposals to either bid for a job or give follow-up after a first meeting.
A design proposal highlights the deliverables of a project or your design abilities. Sometimes, it includes how you will accomplish a client's goals.
Skills Your Need To Be A Graphics Designer
Your graphic design proposal template needs to reflect any of these skills to improve your chances of getting a job.
Knowledge of Design Tools: Proficiency in Adobe Creative Cloud (e.g., Photoshop, Illustrator, InDesign), Sketch, Figma, and other graphic design programs.
Creative Thinking: The ability to develop original ideas that can be expressed through visuals.
Communication Skills: Capacity to convey messages effectively through design work.
Attention to Detail: A keen eye for detail when reviewing designs.
Color Theory Understanding: The skill of selecting and combining colors to achieve a desired visual effect.
Technical Acumen: Expertise in using computer hardware and software to create digital artwork.
Time Management: Ability to organize tasks and manage time efficiently while working on projects.
Elements Of A Formal Graphic Design Proposal For Design Companies
Cover Page
This is your first shot at making a great first impression. Customize your cover page and make it irresistible since it's the first page your client will see.
Introduction
It's best to tell your prospects you understand their pain and needs. And that your services will go a long way. This section offers a chance to do just that. Tell your clients what they stand to gain by opting for your solution. Make it convincing.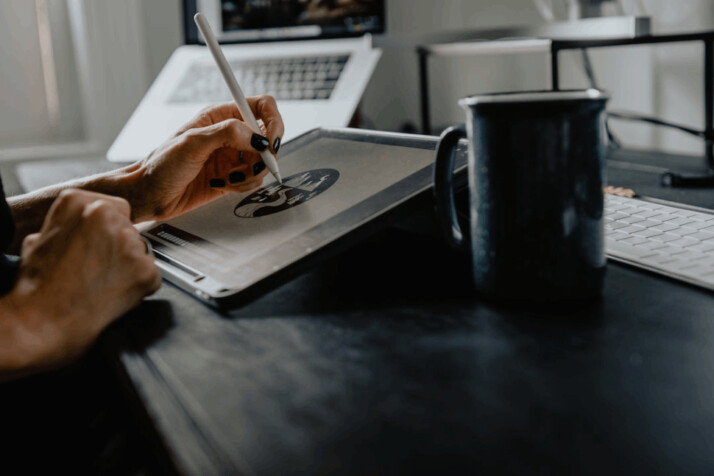 About Us
This is the part where you tell your prospects about your company. Make it detailed. This section should include your values, vision, strength, mission, team etc. You can prove credibility by chipping in some client testimonials. Basically, include your portfolio to prove your efficiency.
Your Graphic Design Services
Afterward, you can sell yourself in every way possible. What are the benefits your services offer? Do clients get competitive rates? Top-notch designs?
Milestones Or Timelines: Setting milestones like the one above makes it easy for your prospects to see how reliable you are. Everyone loves accountable clients.
For example, check out the milestones below:
Meeting with Clients: Get your clients' design project details and requirements.
First Draft: Create a sketch taking all your prospect's instructions into consideration
Approval: Create designs or visuals and submit them for approval
Corrections: Take time to process your client's response and update the designs as needed.
Final Graphics Design: Send a final design and content in the format specified by the client.
This procedure gives clients a vivid description of what to expect.
Pricing
Of course, a breakdown of the cost of your services would be great. It offers clients a chance to budget accordingly.
Terms and Conditions
Drop in all the necessary legalities here. It helps you avoid conflicts and shows prospects that you are organized. Feel free to state any unique business needs and clauses in this section. This section helps you form a contract that is binding on both parties.
Signature
Finally, all parties will sign the proposal to make it formal.
Samples Of Graphic Design Proposal Template
Are you a freelance graphic designer? Not to worry, this sample will help you improve your graphics designer proposal template.
Hi Mr. Geller,
Greetings! I was thrilled to see your job posting. As an experienced and passionate creative, I have a great deal of insight into the world of visual communication. My experience will no doubt help you stand out from the crowd. I am proficient in web design, branding, and the development of inspiring visuals.
I understand that you're looking for a custom-crafted solution that conveys information in an evocative and arresting manner. Luckily, I prioritize creating visuals that accurately represent brands while remaining visually captivating and distinct.
To do this, I'll combine industry experience with innovative design approaches like minimalist typography and bold color scopes.
My strategy will also incorporate unique but effective techniques like engaging animation, eye-catching icons, and interactive media elements. This ensures your story is uniquely presented and commands your target audience's attention. It's all about creating a cohesive design language that stands out from the rest!
Finally, I pride myself on capturing emotion in my work and ensuring every project comes alive through its visuals. Whether I'm designing print or digital pieces, my goal is always to produce something exceptional that has the potential to be iconic. When combined with catchy phrases, the results are usually dynamic and captivating.
I reiterate my commitment to delivering designs that push boundaries without sacrificing accuracy or clarity. By combining years of hands-on experience with offbeat ideas, I believe we can craft something truly extraordinary together!
(Contact)
Conclusions
A detailed and comprehensive graphic designer proposal template can land you monumental projects. While relying solely on ready-made proposal templates is not advisable, they can inspire you to create the best proposals.
Remember to share the value of what you can bring to the table and the total cost for the final deal. Start writing a better, irresistible graphics design proposal templates today!
Explore All
Proposal Generator Articles