Are you a consultant looking to make a great impression with a killer proposal?
Writing a solid consulting proposal is essential for winning new clients and projects. You need to be able to quickly explain your services and how you can help solve their problems. Then we'll go through the different ways you can work together.
Here, we will discuss guidelines on how to write a consulting proposal that stands out from the competition.
What Is a Consulting Proposal?
A consulting proposal is a document a consultant or consulting firm sends to potential clients. This document provides information on the consultant and their services. It shows an outline of how they plan to help the client solve their problem.
It also includes estimated prices, timelines, and other details that should help the client make an informed decision.
What to Do Before Writing a Consulting Proposal
1. Understand the Problem
Before writing any proposal, it is essential to understand the client's needs and goals clearly. Be sure to research the company and get to know them better. This will help you create a more tailored solution that addresses their problem.
2. Determine Your Services
Once you understand the client's problems, you can determine what services or solutions you can provide to help solve their issue. It is also essential to consider how much time and resources might be required for each step of your proposed solution.
3. Research the Competition
You must research other consulting firms to understand what they are offering and how you can stand out from the competition. Understanding the competitive landscape will allow you to create a more attractive and appealing proposal for potential clients.
4. Establish Pricing
When creating your consulting proposal, it's essential to include an estimated price for each of your services and any applicable taxes or fees. Providing different payment options or discounts to make your proposal more attractive is also a good idea.
What Should Be Included in a Consulting Proposal?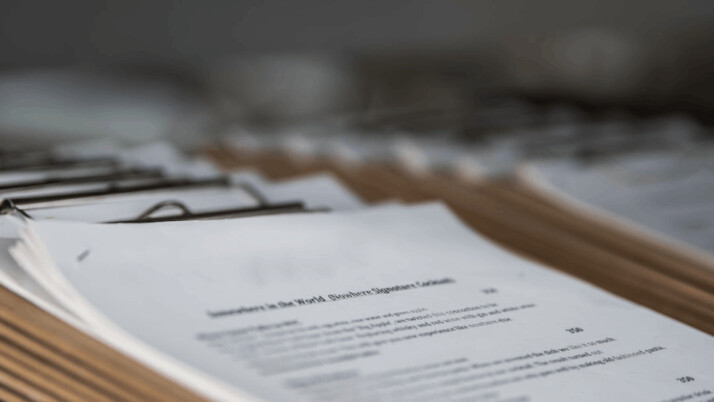 Introduction
Start your consulting proposal with an introduction that briefly details who you are, why you are writing. State how you can help solve their problem. This should give the client a good sense of who you are and the services you offer.
Services Provided
Please provide an overview of the services you plan to offer and how each service can help solve their problem. Include any special skills or qualifications that make you an excellent fit.
Timeline
Outline when each step in your proposed solution occurs, including estimated start and end dates for each task. This will ensure that both parties clearly understand expectations and enable them to plan accordingly.
Estimated Costs
Include an estimated cost for all services provided, taxes, and fees if applicable. It is also a good idea to provide different payment options or discounts for clients who choose to use your services.
Conclusion
End your consulting proposal with a conclusion summarizing the benefits of working with you. Add why it makes sense for the client to hire you. Be sure to thank them for their time and consideration and include contact information if they have any questions or concerns.
How to Write a Consulting Proposal
Know Your Client
Before you start writing your proposal, it's important to research and understands your client's needs and expectations. Here are some tips for getting to know your client:
Research the company: find out what challenges they face and what solutions they might seek in a consultant.
Have conversations with relevant stakeholders: ask questions about their current situation, goals and objectives, and needs.
Identify the decision makers: know who will be involved in final decisions regarding hiring a consultant.
Outline Your Proposal
Once you have done your research and understand the client's needs, it's time to start writing your proposal. Here are some tips on how to outline your proposal:
Structure: organize all the different elements of your proposal into clear sections to make it easier for the reader to follow.
Focus on solutions: use data-driven language that focuses on solutions rather than problems. Show that you understand their issues and can offer them viable solutions.
Be specific: provide concrete details about your proposed services and how you will deliver them.
Discuss Your Qualifications
In this section, you must show your potential client that you are the right consultant for their needs. Make sure to highlight your qualifications and experience in the industry and any awards or recognition you have received. You should also provide examples of successful projects that demonstrate your expertise.
Provide a Cost Estimate
Once you've discussed your qualifications and outlined the services you can provide, it's time to discuss pricing. It's important to be clear and upfront about costs to avoid confusion. Provide an estimate on total costs, including any recurring fees or additional charges that may apply.
Parts of a Consulting Proposal
You have discussed your qualifications and outlined the services you can provide. Now it's important to include all the necessary components in your consulting proposal. Here are some of the elements that should be included:
Introduction: introduce yourself, explain your qualifications for the project, and discuss any relevant experience or awards.
Scope of Work: provide a detailed outline of what services you will provide, including a timeline for completion and estimated costs.
Client Benefits: show how your proposed solutions will benefit the client and help them achieve their goals.
Terms & Conditions: include any terms and conditions as well as payment arrangements.
Signature Page: this page simply confirms that both parties agree to the terms of the proposal.
Sample of a Consulting Proposal
Now that you understand what a consulting proposal should include, we have provided a sample of what an actual consulting proposal might look like.
ABC Consulting
Introduction
ABC Consulting is a full-service consultancy specializing in strategic marketing and communications solutions. We provide tailored services to meet our clients' needs, allowing them to achieve their objectives in the most cost-effective way possible. Our team has over 20 years of experience working with leading companies in the industry. We are confident that we can help your business reach its goals.
Scope of Work
We propose providing the following services:
Strategic planning & market research: conducting detailed research on current market trends and developing strategies for achieving desired outcomes
Creative campaign development: creating engaging campaigns to reach target audiences and drive results
Digital marketing support: providing ongoing support for digital media channels including website design, SEO, email campaigns, social media outreach, and more.
Client Benefits
By using our services, you will benefit from the following:
Increased visibility & brand recognition in the marketplace
Proven strategies tailored to meet your specific needs & objectives
A cost-efficient solution with measurable results
Estimated Costs
Our estimated total cost for this project is USD 20,000.
This includes all costs associated with research, strategy development, creative campaign creation, and implementation. It also includes ongoing digital marketing support. Payment arrangements can be discussed further upon agreement.
Conclusion
We appreciate your consideration of ABC Consulting for this project and look forward to discussing how we can help you achieve your objectives. If you have any questions or concerns, please do not hesitate to contact us at the information below.
Thank you!
ABC Consulting Team
Final Takeaway
Writing a successful consulting proposal is essential to securing new clients and projects. It's important to do your research, understand the client's needs and goals.
You have to determine what services you can provide, and be sure to include all necessary components in your proposal.
Remember to always focus on solutions rather than problems and highlight any awards or qualifications that make you stand out from the competition. Following these tips will help ensure that you know how to write a consulting proposal that helps you win more business.
Explore All
Proposal Generator Articles