When seeking funding for a project or presenting your idea to potential investors, a well-crafted proposal summary can be the key to success. A proposal summary is a brief overview of the main points of your proposal. It highlights the problem or need, proposed solution, benefits, and call to action. Learning how to write a proposal summary is crucial to your success.
This article will explore the importance of writing a clear and concise proposal summary. It will provide tips and examples for crafting an effective summary to help you stand out from the competition.
Understanding the Purpose of a Proposal Summary
A proposal summary or executive summary is a concise statement of the main points of your proposal. It is typically the first section of a proposal that readers will see and serves as an introduction to the rest of the proposal.
A proposal summary gives readers a quick overview of your proposal, why it is crucial, and what you propose. A well-written proposal summary should be clear, concise, and persuasive, giving readers a reason to keep reading.
How to Write a Proposal Summary
Here's how to write a proposal summarythat will get you the desired result.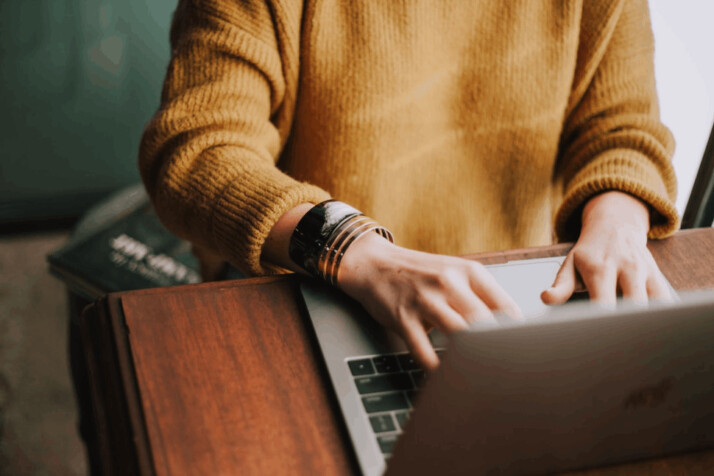 1. Write the Summary Last
Even though the proposal summary is the first thing the reviewer reads, it's best to write it last. Writing the summary last ensures understanding of every part of the proposal, allowing you to be thorough while writing the summary.
Decide the most crucial elements of the proposal, and then write them correctly, so anyone can comprehend them.
2. Structure Your Summary Properly
Begin by creating an outline of the different aspects of your proposal. Prioritize various aspects of your proposal based on details specific to your proposal. And the demands of the organization to which the proposal is addressed.
Address each aspect of your proposal narrative such as the problem description and methods in a different paragraph in the body of your summary. You may also need to include the project's total cost, the time it will take to complete, and the amount of funding you're requesting.
A well-structured proposal summary should include the following sections:
Introduction – What is the problem or need you are addressing? Provide a brief overview of the problem or need that your proposal addresses.
Problem description – Describe the problem in detail.
Solution – What is your proposed solution? Explain your proposed solution and how it will address the problem or need.
Benefits – What are the benefits of your proposal? Describe your proposal's economic, social, or environmental benefits.
Conclusion – What is the call to action? Sum up your proposal and make a clear call to action, such as requesting funding or further discussion.
3. Provide Detailed Information
Provide detailed information from the proposal's body to improve the outline. Pay attention to the particulars that distinguish your project from others and increase its appeal to evaluators. Be direct, and use nontechnical terms.
Ensure to give each section of your proposal the same attention and consider all aspects of the problem. Also, demonstrate how your approach stands out.
Tips for Writing a Clear and Concise Proposal Summary
To write a clear and concise proposal summary, consider the following tips:
Identify your audience: Consider who will read your proposal summary and tailor your language and tone accordingly.
Keep it short and to the point: A proposal summary should be brief and to the point, typically at most one or two pages.
Use clear and straightforward language: Avoid using technical jargon or overly complex language that may be difficult for readers to understand.
Be specific and avoid vague statements: Use specific examples and data to support your proposal.
Use bullet points and headings: Use bullet points and headings to break up the text and make the summary easy to read.
Common Mistakes to Avoid When Writing a Proposal Summary
To avoid common mistakes when writing a proposal summary, consider the following:
Being too detailed. A proposal summary should be brief and to the point, so avoid including too much detail.
Focusing too much on the problem instead of the solution. While describing the problem or need is important, the focus should be on the proposed solution.
Using jargon or technical terms that everyone may not understand. Use clear and easy-to-understand language and avoid technical jargon or specialized terms.
Not identifying the benefits of your proposal. Be sure to clearly state the benefits that your proposal will provide, as this is a key selling point.
Example of a Good Proposal Summary
Here's a sample proposal summary for securing funding for a project:
Proposal Summary
Our project seeks to address the issue of childhood obesity in low-income communities. This is by implementing a comprehensive after-school program that includes healthy eating education and physical activity. The project is essential as childhood obesity rates in low-income communities have steadily increased over the years. This had led to various health problems and socio-economic disparities.
Our project will partner with local schools and community centers. This is to provide a safe and engaging environment for children to learn about healthy eating and physical activity. Our team will consist of nutritionists, physical education instructors, and community health workers working together to design and implement the program.
The program will run for six months and include weekly after-school sessions. These sessions will focus on educating children about healthy eating habits, preparing nutritious meals, and engaging in physical activity. The program will also incorporate fun and interactive activities, such as games and sports, to encourage children to stay active and engaged.
We are seeking $100,000 to cover the cost of program materials, staff salaries, and program evaluation. This project will significantly impact our community's children's health and well-being. We are committed to ensuring its success through rigorous evaluation and ongoing support.
This project aligns with your organization's mission of promoting health and wellness in underprivileged communities. We are excited to partner with you in this important work and look forward to the opportunity to discuss this proposal further.
Final Thoughts
Writing a compelling proposal summary is essential to capturing the attention of potential funders and maximizing your chances of success. Following this article's tips, you can craft a summary that communicates your project's value, showcase your expertise and experience, and engages your audience.
Remember to focus on the most important aspects of your proposal, highlight your unique selling points, and use clear and concise language. Doing so can increase your impact, secure funding, and bring your project to life.
To take your proposal writing to the next level, consider using a writing assistant to optimize your summary for maximum impact. With INK AI Assistant, you can ensure that your proposal summary is well-structured, and easily readable. This will enhance your chances of securing funding.
Good luck with your proposal writing journey!
Explore All
Proposal Generator Articles