Recruiting top talent can be a challenging task for any organization. Identifying and hiring the right candidate requires a lot of effort and resources. But thankfully, recruitment service providers make it easy for companies to onboard the best candidates.

With many recruiting agencies available, you want to pitch your recruitment services effectively and win over clients. If you're wondering how to write a recruitment proposal, this guide is for you!

A well-crafted recruitment proposal can help convince companies of your expertise. This article will explore the essential elements of a successful recruitment proposal. Whether you're just starting your recruiting agency or are a seasoned expert, this post will provide valuable insights on creating a winning proposal.

So, let's get started!
What is a Recruitment Proposal?
A recruitment proposal is a document that outlines a recruiting agency's plan and strategy for attracting and hiring the best candidates for a company. The proposal typically includes information about the recruitment services' scope and the solutions provided to clients.

The document highlights the service delivery model, i.e., the recruitment process that will be used to identify and evaluate potential candidates. It also specifies the terms of service, including the cost of the recruitment and any additional charges.

The recruitment proposal may also include information about the recruitment strategy and the timeline for the recruitment process. Recruiting agencies often use recruitment proposals to convince companies of their expertise in identifying and recruiting top talents.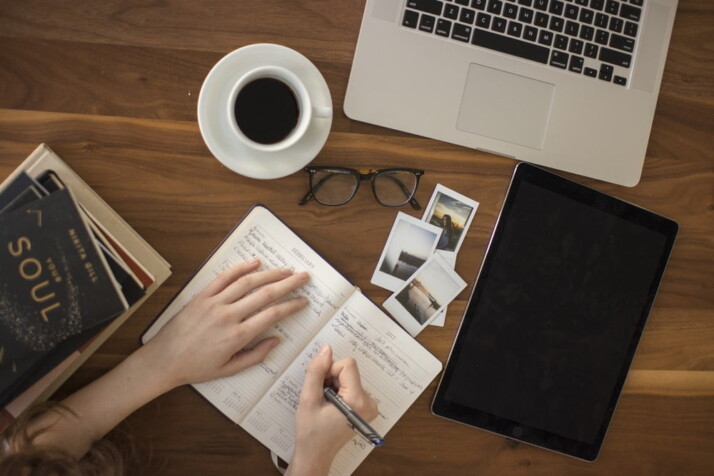 How to Write a Recruitment Proposal – Format
Your proposal should demonstrate a clear understanding of the client's requirements, and expectations. This will help build trust with the client and show them that you deeply understand their needs.

A winning recruitment proposal should include the following key elements:
Job Description
The job description is a critical part of the recruitment proposal, as it outlines the responsibilities, duties, and qualifications required for the position.

Sometimes, the company may request your recruitment proposal stating the positions they want to fill. Conduct a thorough analysis to understand the skills, knowledge, and experience required for the position.

A clear and detailed job description can help companies confirm what they're looking for in a candidate.
Recruitment Strategy
The proposal should outline innovative sourcing strategies beyond traditional methods of finding candidates. This could include social media, job boards, referral programs, and other creative approaches.

The recruitment strategy should be tailored to the specific job opening and the target audience.
Candidate Screening and Assessment Strategies
The proposal should describe how you will screen and assess candidates to ensure that they meet the client's requirements. This could include a combination of interviews, assessments, and reference checks.

It could also include the qualifications, skills, experience, and other factors you'll look out for. Communicating this to the company helps them gauge whether the selection process you want to employ is fair and transparent.
Performance Metrics
The proposal should outline performance metrics that will be used to measure the success of the recruitment process. This could include filling time, cost per hire, and retention rates.
Communication Plan
The proposal should outline a communication plan that includes regular updates, progress reports, and feedback sessions. This will help build a strong relationship with the client and ensure that everyone is on the same page throughout the recruitment process.
Onboarding Plan
The onboarding plan should provide an overview of what you offer new hires before integrating them into the organization. This may include orientation, training, and other activities.
Timeline
The timeline should outline the key dates and milestones in the recruitment process. Such as when you expect to start and close applications and when you intend to interview prospective candidates.
Budget
The budget should outline the costs associated with the recruitment process, such as advertising and agency fees. This will help the company gauge whether they have the budget for recruitment.
Contact Information
Include your contact information, so interested clients may ask questions or concerns.
Recruitment Proposal Sample
Here's a sample of a well-crafted recruitment proposal:

[Company Logo]

[Date]

[Recipient's Name and Title]

[Company Name]

[Address]

[City, State Zip Code]

Dear [Recipient's Name],

We are pleased to present our recruitment proposal for the [Job Title] position at [Company Name]. As one of the leading recruitment agencies, we are committed to providing the best candidates for your organization.
Job Description
The position of [Job Title] requires the following qualifications:

[Qualification 1] [Qualification 2] [Qualification 3] [Qualification 4]
Recruitment Strategy
To attract the best candidates, we will use the following recruitment strategies:
Posting job openings on various job boards, social media, and the company website.
Conducting an extensive search through our existing database and network of professionals.
Utilizing various tools and platforms for screening and assessment.
Conducting initial interviews with potential candidates to assess their suitability for the position.
Timeline
We aim to complete the recruitment process within [Timeframe], starting from the Date of the agreement.
Budget
The estimated budget for this recruitment process is [Budget], which includes advertising costs, agency fees, and other expenses.

Our team of experienced recruiters and comprehensive recruitment process will help you find the perfect candidate for your organization. We look forward to the opportunity to work with you and contribute to the growth and success of [Company Name].

Please let us know if you have any questions or require further information.

Thank you for considering our proposal.

Sincerely,

[Your Name and Title]

[Your Company Name]
Final thoughts
As a recruiting agency looking to stand out and win clients, crafting an effective proposal requires a strategic and thoughtful approach. Developing an attractive proposal that aligns with the recruiting company's goals and culture is essential.

This article on how to write a recruitment proposal will guide you on writing a compelling recruitment proposal. Get ready to land your next recruitment gig!
Explore All
Proposal Generator Articles