Research proposals are essential to academic writing, so researchers must learn how to write a research proposal. A research proposal acts as a blueprint and compass for your research strategy. It assists you in getting prepared and gaining confidence in the direction you decide to take.
Overall, writing a research proposal can be a challenging task. Still, with a clear understanding of the key elements and well-defined objectives, you can create a strong proposal. This article provides a step-by-step guide on how to write a research proposal.
What Is a Research Proposal?
A research proposal is a document that outlines a proposed research project and provides a plan for carrying out the research. It describes the purpose of the study and how the research will be conducted. Think of your proposal as a condensed version of your thesis or dissertation without the results, conclusion, and discussion sections.
The proposal helps researchers to obtain funding, gain approval from a research ethics committee, and communicate their research goals and objectives.
Goal of a Research Proposal
Writing research proposals is a common need for academics seeking project funding. You might be required to submit a research proposal as part of your graduate school application, or before you begin your thesis or dissertation.
A proposal can help you determine the possible format for your research. It could be used to convince a funder, educational institution, or supervisor that your project is worthwhile.
The Ideal Length of a Research Proposal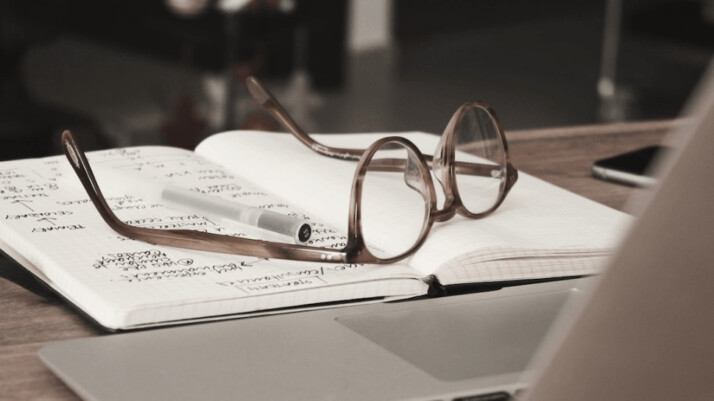 A research proposal's length might vary significantly. Proposals for Ph.D. dissertations or research grants are typically lengthier and more extensive. While a proposal for a bachelor's or master's thesis can be as short as a few pages.
The ideal length for your proposal can be determined with the advice of your supervisor.
Key Elements of a Research Proposal
A research proposal typically includes the following key elements:
Title
Write a concise and clear title page that contains information like:
The proposed title of your project
Your name
Supervisor's name
Your institution and department.
Abstract
The abstract summarizes your research work, making it easy for the reader to navigate it. It should highlight the research question, methodology, and expected results.
Introduction
Your introduction should concisely explain the aim and purpose of your research. It should introduce your topic, provide the necessary background, and outline the research problem. It should also highlight the significance of the research, and the research questions.
Include information about who could be interested in the subject, what knowledge exists, and what is lacking from existing knowledge. Also, highlight novel insights your research will provide and state why your research is worth conducting.
Literature Review
The literature review is a critical analysis of relevant literature that provides a rationale for the research and identifies gaps in the literature. It's crucial to immediately establish that you're knowledgeable about available research on your subject.
A comprehensive literature review demonstrates to your reader that the project you are working on is well-grounded in existing knowledge or theory. It also indicates that you are building on the previous study rather than merely rehashing what others have done or said.
Describe how your project will contribute to ongoing discussions in the field by contrasting and comparing the key theories, approaches, and debates.
Research Methodology
The research methodology describes the research design, including the data collection and analysis methods. Describe your approach to the research and your methods of data collection.
Your research methodology should answer the following questions.
What is your research type?
Who or what will you study?
How will you select your subjects?
When and where will you collect your data?
What data collection procedures and tools will you use and why?
How much time will you need?
How do you plan to address any obstacles you face?
Research Significance and Expected Results
This section should discuss the potential impact of your research and the expected results.
Round up your proposal on a powerful note by examining the potential significance of your research for your field. Be sure to reiterate your aim and the importance of your contribution.
Research Schedule
The research schedule is a timeline for completing the research project. Some organizations or sponsors require a thorough timeline of the project.
You may be asked to project what you will do at different stages and how long it might take. Check the project's requirements to know what's required.
Budget
Include a detailed breakdown of the costs associated with the research project if you seek research funding. Verify the costs that the financing source will cover.
Be sure to include information like:
How much money you'll need.
Why the cost is necessary to accomplish the research.
How you calculated the amount.
To set your budget, consider the following:
Travel expenses: Do you need to travel somewhere to get your data? How long would it take you to get there, and how will you get there? What will you be doing there (interviews, researching archives, etc.)?
Materials: Do you require any specific equipment or technologies?
Assistants: Do you require any research assistants for this project? How much will you pay them, and what will they do?
Reference List
Lastly, your research proposal needs a reference list with accurate citations for all of the sources you used.
How to Write a Research Proposal: Tips for Success
When writing a research proposal, it is crucial to focus on the following:
Begin with a strong Introduction: The introduction should concisely and clearly highlight the research problem and objectives.
Pay attention to your Literature Review: The literature review should provide a critical analysis of relevant literature. And demonstrate your knowledge on existing research on the topic.
Describe the methodology: The methodology should be well-defined and provide a clear plan for carrying out the research.
Highlight the Expected Results: The expected results should be clearly stated and linked to the research question and objectives.
Create a Realistic Timetable: The timetable should be feasible and provide a clear plan for completing the research project within a reasonable timeframe.
Present a Realistic Budget: The budget should be detailed and provide a realistic estimate of the costs associated with the research project.
Use the right style: Write your research proposal using an academic style, proper grammar, and a consistent style. Avoid vague and complex sentences.
Conclusion
Writing a research proposal is an essential step in the research process, and it requires careful planning and attention to detail. By understanding the critical elements of a research proposal, you can create a strong proposal that effectively communicates you research goals and objectives.
With a well-written research proposal, you can obtain funding, gain approval from research ethics committee, and advance your research in your field of study.
Explore All
Proposal Generator Articles