Do you want to know how to write an architectural proposal that will be sure to impress potential clients?
If so, then this blog is for you! Here we will discuss the essential elements of a successful architectural proposal. Then, we'll provide tips on how to craft one that stands out from the competition.
We'll cover project scope, budgeting and timelines, design considerations, building codes and regulations, legal requirements, and much more. With our guidance, you'll have all the tools necessary to create a compelling proposal demonstrating your architectural qualifications and expertise.
So let's get started on crafting a winning architectural proposal!
What Is an Architectural Proposal?
An architectural proposal is a document that outlines the scope of work, design considerations, budget, and the timeline for a building or construction project.
Architects typically use it to provide potential clients with an overview of their services and qualifications. It also includes an estimate of the cost and time to complete the job.
An architectural proposal aims to win new projects and demonstrate your ability to manage them successfully.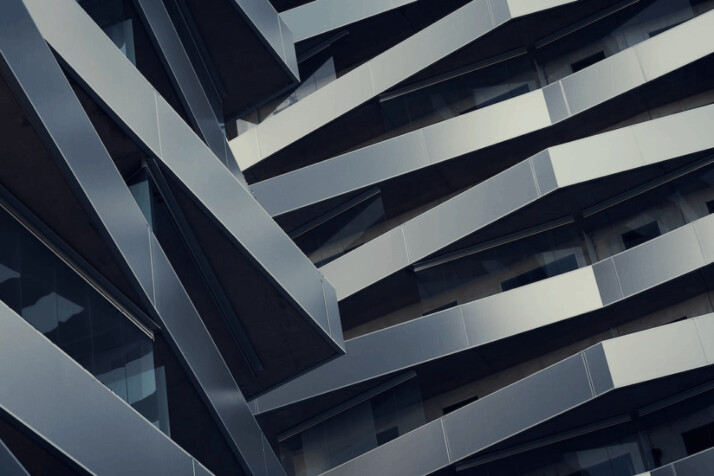 Format for an Architectural Proposal
There are no hard and fast rules for creating an architectural proposal. But certain elements should be included to provide a comprehensive project overview. These include:
Project Scope
The project scope is a key component of your architectural proposal. It outlines the scope of work and identifies deliverables that must be met to complete the project.
For example, it may specify how many drawings are needed, what materials will be used, or which construction techniques should be employed. Clear and concise descriptions of each element will ensure that everyone involved understands expectations for the project's completion.
Additionally, including any potential risks associated with specific components can help you anticipate issues before they arise.
Budgeting and Timelines
Every good architectural proposal should include budgeting and timeline details. This lets clients understand how their funds will be allocated throughout the project.
It also includes when they can expect the job to be finished. It's important to provide realistic and achievable estimates, so you don't over-promise. Also, present yourself as a reliable contractor confident in their abilities.
Design Considerations
Your architectural proposal should also include an overview of your design approach and any innovative ideas you have for the project. The goal is to demonstrate your skills as an architect. This is while providing clients with concepts that will improve their building or structure.
Explain how your designs are functional, aesthetically pleasing, and meet all necessary building codes and regulations.
Building Codes and Regulations
In order for buildings to be safe, they must comply with specific standards set by local authorities. Include a list of all relevant building codes and regulations in your architectural proposal. This will ensure that the project meets all safety requirements.
Legal Considerations
Finally, it's important to consider any legal issues associated with the construction or renovation project. This includes understanding zoning laws, obtaining necessary permits, and ensuring that contracts are valid and enforceable. Include any pertinent information regarding these matters in your architectural proposal. Clients can rest assured they're working with someone knowledgeable about the law.
Steps on How to Write an Architectural Proposal
Once you've gathered all the necessary information for your architectural proposal, it's time to start writing. Here are some steps to help you craft a successful document:
Outline a General Introduction
Start your proposal with an overview of your qualifications and experience as an architect. Explain why you would be the best contractor for the project and how you plan to ensure its success.
Describe the Scope of Work
Provide clients with an in-depth description of what services they can expect from you. Add any special considerations that need to be considered when designing or constructing the building or structure.
Estimate Budgeting and Timeline
Give an estimated cost and timeline for the project, so clients know what they're up against. It's important to be realistic and include any potential risks that could arise throughout the job.
Cite Design Concepts
Include design ideas that you have for the project, as well as how they will improve upon it in some way. Explain why your designs are functional, aesthetically pleasing, and meet all necessary building codes and regulations.
Address Legal Issues
Discuss legal considerations such as zoning laws, obtaining permits, or signing contracts, so clients can rest assured their interests are protected.
Thank Them for Considering Your Proposal
Conclude with a friendly note thanking them for taking the time to read your proposal and expressing your interest in working with them.
Types of Architectural Proposals
Various architectural proposals can be tailored to suit different projects, scale, and budget. Here are some examples:
Investment Proposal
This type of proposal is typically used by larger firms seeking financing for major construction projects. It outlines the scope of work, projected costs and benefits, timeline, design considerations, and other relevant information. This is to secure investments from external sources.
Design Proposal
A design proposal focuses on the aesthetic aspects of a project and outlines creative solutions that will make it stand out. It should include detailed sketches or CAD designs. Add a description of how the proposed design meets certain criteria, such as functionality or sustainability.
Construction Proposal
A construction proposal details the various steps involved in the project and acts as a guide to completion. It includes information on materials, labor costs, timelines, and other considerations related to constructing the building or structure.
Example of an Architectural Proposal
To give you an idea of what a successful architectural proposal looks like, here's an example:
Dear Client,
We are pleased to submit this proposal for the design and construction of your new office building. Our team of experienced architects has worked on a variety of projects. We firmly believe we can provide you with an exceptional structure that meets all the requirements while still appealing to your desired aesthetic.
Project Scope
The project will consist of a 20-story, three-winged office building complete with elevators and stairwells. We will design the interior space according to your needs and preferences. This includes cubicles, private offices, conference rooms, lounge areas, and more. We will handle basic construction services such as carpentry and masonry work. Our team will also be responsible for overseeing the installation of all electrical, plumbing, and HVAC systems.
Budget & Timeline
We estimate that construction will take approximately 12 months to complete at a cost of $10 million. This includes all materials, labor costs, overhead expenses, and any additional items required for the success of the project.
DesignConsiderations
Our team has carefully considered your desired aesthetic while still adhering to building codes and other regulations. We have created a modern design incorporating natural elements such as stone flooring and exposed beams. This is to create an inviting atmosphere meeting all safety requirements.
Legal Considerations
We are well-versed in local zoning laws and understand the importance of obtaining necessary permits and signing valid contracts. Also, We are happy to handle any legal matters related to the project's completion.
We hope this proposal has provided you with a better understanding of our services and qualifications. Thus, we look forward to working with you on this exciting project. Please do not hesitate to contact us with any questions or concerns.
Final Note
Now that you know how to write an architectural proposal, why not get started? Put your skills into action by crafting one today! You never know who might see it – so don't forget to make sure it's professional and impressive!
Explore All
Proposal Generator Articles