Cleaning services proposal letters are crucial to acquiring new business. Understanding how to write cleaning proposal involves knowing the client's demands and demonstrating how your service can meet them.
This article defines cleaning proposals, their components, and great guidelines to help win open bids every single time.
What Is a Cleaning Proposal Letter?
A cleaning services proposal letter is a document a cleaning firm sends to prospective clients explaining the services and associated charges.
It's a chance to talk about your company, how it can help the client, and why they should hire you. As a valid marketing strategy, cleaning proposals are more prevalent in places with more residential and business properties.
What Should Be in a Cleaning Services Proposal Letter?
A successful cleaning services proposal letter should include the following elements:
An introduction
A brief description of your services
Benefits to the client
Customer testimonials and recommendations
Pricing information and any other relevant details.
Defining your service completion payment terms and providing contact information is crucial, so potential clients can ask questions or seek more information.
Guidelines for Writing a Cleaning Proposal
To write a robust and effective cleaning proposal, there are a few distinctions that applicants should make from the start.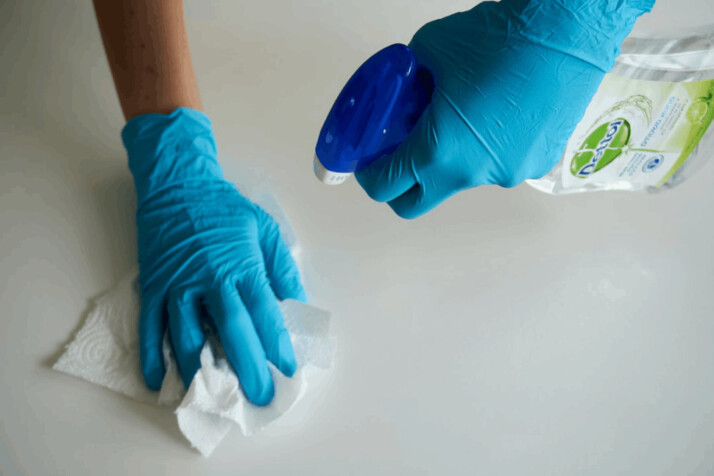 1. Introduce Your Brand
Start your letter by introducing yourself and your cleaning services company.
Explain what makes you unique and the reasons the client should consider choosing you. Describe the services you offer, such as office or housekeeping services.
2. Specify Services Offered and Estimated Cost
Discuss each of the specific services you provide and include an estimate for their cost. Explain any extra charges they may incur due to special requests or additional services.
Emphasize that the estimates are rough numbers. It's best not to give a hard number until you have seen the property and know all the details.
3. Provide a Call to Action
Give them clear instructions on how they can reach you for more information and how to book your services. Mention any discounts or special deals you offer to help them save money.
4. Explain in Detail How You Are Superior to the Competition
Point out why you are a better choice than other companies, such as your years of experience, customer reviews, quality products, or competitive prices.
Focus on what sets your company apart from others in the same industry. Make sure to emphasize why they should choose your business over others. For example, if you use eco-friendly cleaning products or offer discounts for long-term contracts, mention this.
Sample Letter on How to Write Cleaning Proposal
I'm delighted to present you with my cleaning services proposal. My extensive experience in the field makes me uniquely qualified for the task.
My successful track record speaks volumes; over the past several years, I have provided impeccable, cost-efficient results to countless satisfied clients. As part of my commitment to excellence, I use eco-friendly items whenever possible to conserve our planet's resources.
Moreover, my proactive approach will guarantee top-tier performance regardless of the scope or complexity of your project.
Aesthetically speaking, I always pay attention to detail when it comes to making sure every last corner is immaculately scrubbed and polished. You can also trust me to ensure swiftness as well. Punctuality has been one of my core principles since I started this business. And if there are any questions or concerns along the way, rest assured that I am available 24/7 for assistance and advice.
Let me leave you with one final assurance: I will provide incomparable, conscientious, and expeditious service. In other words, you can count on sparkling clean results delivered quickly and reliably. Thank you very much for your consideration, and I look forward to hearing from you soon!
Conclusion
Knowinghow to write cleaning proposal is key to winning open bids. A clean letter with a call to action proves that you are a quality service provider and that you value your customer.
Understanding the client's needs, being sympathetic in your writing, and emphasizing your unique selling features will help you write a compelling proposal.
Explore All
Proposal Generator Articles