In recent years, influencer marketing has become an effective way for brands to reach new audiences.

As consumers increasingly trust the recommendations of social media influencers over traditional advertising methods, influencer marketing has become integral to any successful marketing campaign. A successful influencer marketing campaign begins with a well-crafted influencer marketing proposal sample.

In this article, we'll discuss what an influencer proposal is and how you can write a winning one. We also include some samples to get you started.
What is an Influencer Marketing Proposal?
An influencer marketing proposal is a document that outlines the details of a potential partnership between a brand and an influencer. It's essentially a pitch to the influencer. It explains why they should work with your brand, what you hope to achieve from the partnership, and what you can offer in return.

The proposal typically includes information such as the campaign's goals, target audience, budget, timeline, and deliverables. It's important to ensure that the proposal is tailored to the specific influencer you're targeting, considering their audience demographics, content style, and values.

Influencer marketing can offer several benefits to brands, including:
Increased reach
Improved Credibility
Cost-Effectiveness
Increased Engagement
Long-Term Benefits
How to Create An Effective Influencer Marketing Proposal
Influencer marketing is a successful strategy for businesses looking to expand their reach and connect with their target audience. However, to make the most of your influencer campaign, you must create a winning influencer marketing proposal.

Follow these steps to create a proposal that will impress and win over potential influencers:
Start by stating your reason
Before diving into the details of your campaign, explain the overall vision for your campaign. Talk about your campaign goals and what you want the campaign to look like. Also, mention the key performance indicators (KPIs) you'll use to measure success.

By outlining your campaign's goals and KPIs, you help influencers understand the campaign's purpose and what you expect them to help you achieve.
Explain your campaign
One of the most critical components of a winning influencer proposal is a clear and concise explanation of the campaign itself. This is where you detail the specific creative strategies and tactics you want the influencer to engage to achieve your goals.

When explaining your campaign, it's important to give influencers a clear direction of what you want them to do. Will you run giveaways, host events, or focus on product images? Whatever strategies and tactics you choose, ensure they align with your brand values and messaging.

For example, if you're a fitness brand, you might want to focus on creating content that showcases your products being used in real-life workouts. You could partner with fitness influencers with a strong following and encourage them to share their fitness journey using your products.
Include timeline
In addition to outlining the specific strategies and tactics, you should also outline your ideal implementation timeline. This will give influencers a clear idea of when to deliver content and help you stay on track with your campaign objectives.
Incentivize Influencers
Influencers need to be motivated to partner with your brand. Explain how you'll incentivize them. Common remuneration includes cash, free products, or payment by performance. Additionally, your influencer proposal must include your target audience for the campaign.

By providing this information, you help influencers determine whether their audience aligns with your brand's target audience.
What Comes Next
In the final step of your proposal, explain the KPIs you will use to measure success. Describe how you'll measure the impact of the influencer campaign. And mention any metrics or tactics you will use to determine whether the campaign met its goals.

These might include the number of followers, impressions, interactions, clicks, or estimated CPC (cost per click). You may also include estimated or projected results in your proposal.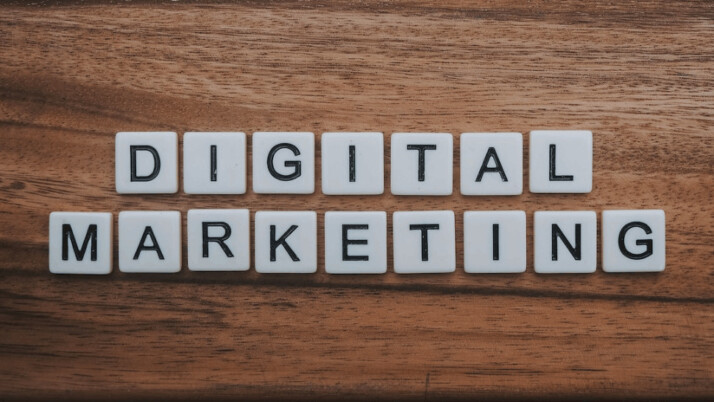 Tips for Writing A Winning Influencer Marketing Proposal
Use a clear and organized structure
Organizing your content in a clear and easy-to-understand format is essential when creating your influencer proposal. Use headings, bullet points, and visuals to break up the text and make it easy to read. This will make your proposal look more professional and make it more likely that influencers will take the time to review it.

By presenting your proposal in an organized way, you can help influencers understand your campaign's key points and goals.
Provide detailed information about your brand and product
Influencers need to understand your brand and product to promote your brand and product effectively. Provide them with detailed information about your brand, your product, and your target audience. This will help influencers craft content that is aligned with your brand's values and resonates with your target audience.

Detailed information about your brand and product will also help influencers feel more confident and informed about promoting your product.
Showcase your budget and compensation
It's essential to be transparent about your budget and compensation when working with influencers. This will help influencers understand what you can offer and whether the partnership is a good fit for them.

By showcasing your budget and compensation, you can attract influencers who can deliver the results you are looking for.
Add interactive elements
Adding visuals, videos, and other interactive elements can help make your proposal more engaging and memorable. This will help capture the attention of influencers and make your proposal stand out.

Interactive elements can convey important information more effectively and help influencers understand your brand's vision and goals.
Provide examples of past influencer campaigns
If you have worked with influencers in the past, including examples of successful campaigns can help build trust and confidence with influencers. It can also increase the likelihood of them partnering with your brand.

By sharing samples of past campaigns, you can also help influencers understand the types of content that work well for your brand.
Include a call to action
End your proposal with a clear call to action. Whether you want influencers to submit a proposal or schedule a call, make sure you provide clear instructions on what they should do next.

This will help ensure that influencers take action and move forward with your campaign. By providing a clear call to action, you can also help increase the likelihood of a successful partnership.
Influencer Marketing Proposal Sample
Consider this influencer marketing proposal sample for success.
Title: [Brand Name] Influencer Marketing Proposal
Introduction
Our brand is focused on [insert your brand's mission/USP]. We believe that working with you can help us reach a wider audience and achieve our marketing goals. This proposal outlines the details of our proposed campaign and the benefits that both our brand, and you can expect.
Campaign Objective
The main objective of our campaign is to increase brand awareness and generate buzz around our new product launch. By collaborating with you, we hope to:
Reach a wider audience and increase our brand's visibility.
Build trust and credibility with potential customers.
Drive traffic to our website and increase sales
Campaign Details
Campaign Length: 4 weeks.
Social Media Platforms: Instagram, YouTube, TikTok.
Product to Promote: [insert product name and description].
Hashtag to Use: #[insert brand name or campaign-specific hashtag]
Influencer Requirements
Active on Instagram, YouTube, and TikTok.
Followers: [insert preferred follower range].
Engagement Rate: [insert preferred engagement rate range].
Niche: [insert preferred niche or industry].
Authenticity: [insert preferred brand alignment and authenticity].
Campaign Deliverables
1 x Instagram Reel (30-60 seconds) featuring the product and the campaign hashtag.
1 x YouTube video (5-10 minutes) featuring the product and the campaign hashtag.
2 x Instagram Posts (photo or video) featuring the product and the campaign hashtag.
2 x TikTok videos (15-30 seconds) featuring the product and the campaign hashtag
Compensation
We value the time and effort you will put into creating content for our brand. And we are willing to compensate you for your work. Our compensation package includes the following:
Product fee: [insert value of product].
Payment fee: [insert payment amount or range].
Next Steps
If you're interested in partnering with [Brand Name] for this influencer marketing campaign, please let us know by [insert date]. We will then discuss the details and requirements of the campaign further and send over a contract for you to review and sign. If you have any questions, please don't hesitate to ask.

Thank you for your time, and we look forward to potentially working with you.

Best regards,

[Your Name]

[Brand Name]
Final thoughts
Influencer marketing is a powerful tool to help businesses reach new audiences and increase brand awareness. By partnering with influencers with a strong social media following, you can tap into their influence and credibility to promote your products or services.

To make the most of influencer marketing, it's essential to choose the right influencers. And track results to measure the success of your campaigns. With careful planning and execution, influencer marketing can be a valuable addition to your marketing strategy and help you achieve your business goals. The influencer marketing proposal sample in this guide will come in handy!
Explore All
Proposal Generator Articles