The battle for clients doesn't always favor the qualified. Sometimes, it falls right in the laps of the most convincing. Now, it's not enough to be proficient or smart- do you know the keys to writing a persuasive proposal draft?

That knowledge makes all the difference in the pitching game.

How can you create a professional proposal that portrays you as proficient and converts clients?

This article has all the information you need. Let's demystify this.
What Is A Business Proposal?
A business proposal is a document used to sell yourself to your clients. It's a standard requirement for most industries and a simple way to portray yourself as your client's best option.

To pitch your business in the best light, address your client's problems squarely. Propose the solutions that your business or product has up its sleeves.

In essence, value is what makes any exceptional business proposal stand out.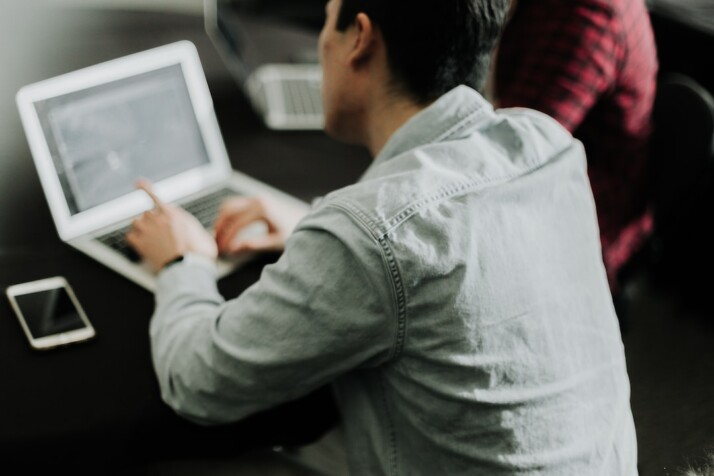 Writing a detailed all-inclusive proposal also saves you from a rigorous follow-up process. When your proposal answers all the questions, you have a better chance of snagging a job.
Keys To Writing A Persuasive Proposal
Let's see if we can persuade you to try these simple tips in your next proposal.
1. Validate Your Leads
Before you craft a proposal, it's imperative to answer two simple questions. Are the clients your ideal client? Do they fit the buyer's persona?

Answering these questions will save you time and effort.

Asking these questions will help determine if the clients are worth the effort.
Can your business solve their problem?
Is the company's revenue or size within your target range?
Can you work with the client's budget?
Now, you can consider drafting an irresistible proposal if the company passed your validity or compatibility test.
2. Understand Your Client's Needs
The more you know, the easier it will be to blow their minds. So, it's time to find out in-depth information about them. Why is this potential client considering hiring you? Can you solve their problem?

Gaining an insight into their specific needs can help you reach them more personally.

Then your proposal should answer the big why questions.
Why should the client opt for your solution?
Why shouldn't they work with a competitor?
Why spend more with you when a competitor offers the same services for less?
You need to come up with a compelling answer for every possible question that your proposal could well up.
3. Focus On Value
A successful business proposal should focus on the value that your product or service will bring to the client.

When writing a persuasive proposal, emphasize how your solution can improve their situation.

Ensure you explain why your offer is better than any other option they may have.

You can mention tangible benefits like cost savings, increased efficiency, improved customer satisfaction, etc.

The potential of your product or service must be evident in your proposals.
4. Provide Social Proof
Let's face it. Human beings are social in nature. Sometimes we simply want to try stuff because it worked for someone else. Particularly when that someone is an influencer we respect.

That's how social proof works.

And testimonials have the same effect on clients. Throw in a few testimonials from your past clients that can prove the effectiveness of your services.

Nothing works better than seeing people in similar dilemmas getting help.

This is one of the basics of persuasion.
5. Your Tone Matters
As much as professionalism is nonnegotiable, you must match your client's energy.

Trash the technical jargon because it will only earn you confused clients. At the same time, you need to sound like you know what you are talking about without sounding condescending.

Try using a tone that connects with your clients emotionally. One that sends the message, "I know what you are going through, and I can help."

Regardless of the tone you use, remember to stay on brand.
6. Make Your Proposal An Eye Candy
Even if you aren't into graphics, you need to invest in making your proposal attractive. We hear you ask why. Because an aesthetically pleasing proposal speaks class and is compelling in its way.

Making your proposal professional, attractive, and legible is an easy way to keep your clients stuck.

Consider the following tips for your proposal design:
Use elegant typography
White spaces and attractive images make all the difference
Don't muddle up the texts
Use attractive colors.
Example Of A Persuasive Proposal Draft
Our business is here to help solve your dilemma in a way that will benefit both parties.

We know how daunting it can be when faced with a problem and not knowing which direction to take. This is where our company steps in.

Our expertise and experience have allowed us to craft unique solutions tailored to your needs. By utilizing an innovative approach that leverages cutting-edge technology, we can provide services that leave lasting impacts.

We understand the agitation of finding a solution without much success, often feeling stuck spinning your wheels. That's why we seek to make the process as effortless for you as possible by providing one-on-one guidance throughout this project. We have seen many customers feel confident again due to our hands-on assistance.

Our experienced team ensures that every customer receives guaranteed quality results that exceed their expectations. It would be our honor to collaborate with you on this journey toward success. Let us show you what sets us apart from the competition.
Wrapping Up
A persuasive proposal draft is a vital tool for any business. It helps you win new clients and increase your revenue.

To write a successful proposal, you must understand your client's needs and offer a solution.

Your proposal can be a few pages long just to ensure you cover more ground. But whatever you do, don't make sure you depict the value of your services. We hope these keys to writing a persuasive proposal helps!
Explore All
Proposal Generator Articles