According to an IBIS World Landscaping Services Industry Report, the landscape services industry had a market size of 129 billion in 2022.
Given this huge market, you can also expect some tough competition. So if you want to stand out, you will need a winning landscaping proposal. And we're here with a great landscaping proposal sample to get you started!
In this article, we'll share some excellent landscaping proposal template samples and tips that will make writing a proposal a piece of cake. And with a well-prepared proposal, you can effectively rake in new clients and rapidly grow your business.
Why Landscaping Proposals Matter
Landscaping proposals are crucial for businesses looking to acquire new clients. They provide potential customers with detailed information about the services you offer.
It's also a great way to show them that you take your business seriously and have what it takes to handle their landscaping needs.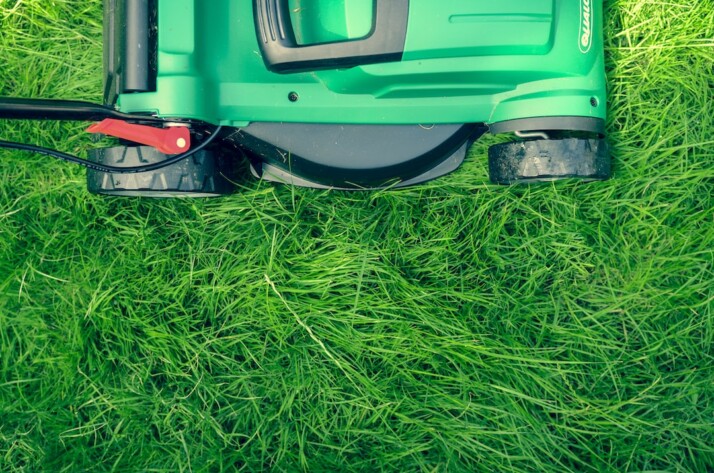 What To Include With Your Landscaping Proposal
Cover Letter
Your cover letter serves as your warm introduction to the prospect. It should highlight your qualifications and experience and explain why you are the best fit for their project.
For a residential customer, this could be a personalized letter from the CEO thanking them for the opportunity to bid on their project. It can discuss why your company is the best choice for the job and invite them to reach out.
In the case of commercial projects, the cover letter should address the project being bid, state project qualifications, and any other introductory questions.
Landscape bid
This is one of the most important parts of your proposal. This section should be detailed and include materials, labor costs, additional expenses, and so on, depending on the project's scope. It should also give the final bid amount and any discounts you can offer to sway their decision in your favor.
Visual Representation of Project
CAD drawings, images, or renderings of the landscape project can be valuable additions to your proposal.
It's a great way to demonstrate your proposed solution for the space and help emotionally connect the customer to the project. When they see how beautiful your vision is, they won't have a hard time getting on board!
Customer Testimonials
Providing customer testimonials allows potential clients to get an unbiased opinion about your work. Include reviews from former customers, along with contact information if necessary.
Information About Your Services
Make sure to include an overview of the services you offer and how they specifically meet your prospective client's needs. Emphasize any certifications or awards you have earned that demonstrate your expertise in this field.
Other things you can include are:
Step-by-step action plan
Company experience and specializations
Case studies or example projects, and so on.
Insurance Certificates
Clients want to ensure they're working with someone insured in case of unexpected issues. Provide proof of your business's insurance policies, such as workers' compensation, general liability or professional indemnity.
Contract
At the end of the proposal, including a contract detailing all services provided, fees and payment schedule. This ensures that everyone involved is clear on expectations and protects both parties in case of a dispute down the line.
Tips for Writing a Good Landscaping Proposal
Highlight the benefits of working with you: When writing a landscaping proposal, highlight the benefits your services will bring the customer. You can also discuss ways to save them money on the project.
Get creative: A great way to stand out is by offering unique ideas for landscaping projects that they may not have considered. Brainstorm potential solutions to the customer's needs and include visuals such as sketches or photos to support your suggestions.
Personalize your proposals: Show that you understand the customer's needs by personalizing the proposal. Propose solutions based on their goals.
Be Transparent about Pricing: Provide an honest estimate for all labor, materials, equipment, and other costs associated with the job. Outline any discounts or special deals you'd like to offer so customers know what to expect when it comes time to pay.
Include Testimonials: If possible, add testimonials from previous clients who were pleased with your work. This adds credibility and trustworthiness to your business and helps convince potential customers that they should choose you over the competition.
These tips are fairly simple, but they can make a huge difference in creating a proposal that resonates with your potential clients. Now that we've covered these quick tips let's look at some landscaping proposal sample templates.
Effective Landscaping Proposal Sample Templates
Sample Template 1
I. Introduction
[Briefly explain who you are, your experience in the landscaping industry, and why you believe you are an excellent fit for this project]
II. Scope of Work
[Clearly detail the scope of work and include any necessary information]
III. Design Considerations
[Include design considerations and how they will impact the project]
IV. Deliverables
[Detail all deliverables that you anticipate delivering]
V. Project Timeline
[Outline estimated timeline to completion]
VI. Cost Estimate
[Provide an estimate of the total cost of completing the project. This includes the cost of materials, labor, and so on.]
VII. Terms & Conditions
[Specify terms and conditions included in the contract]
Sample Template 2
I. Introduction
Greetings! My name is [Name], and I am the owner of [Business Name]. We specialize in providing landscaping services to residential properties, offering a variety of packages that suit any budget. With years of experience, our team of professionals can offer various outdoor solutions to improve your home's curb appeal.
II. Goals & Objectives
At [Business Name], we strive to create landscapes that are as beautiful as they are practical. We aim to work with you to find a design that meets both your aesthetic desires and functional needs. Together, we'll discuss your vision and develop a plan to make it a reality.
III. Services Provided
[Business Name] offers full-service landscaping from start to finish. This includes designing a customized blueprint, preparing the land, planting shrubs and trees, installing hardscape features such as patios or walkways, and so on. Here is a list of some of our most popular services:
• Designing customized blueprints
• Preparing soil and planting shrubs, trees, and flowers
• Installing hardscapes (paver patios, decks, retaining walls, etc.)
• Adding water features (fountains, ponds, pools, etc.)
• Performing routine maintenance (mowing, fertilizing, etc.)
IV. Pricing & Payment Structure
[Business Name] has a wide range of packages tailored to meet any budget. Prices vary depending on the scope of work and complexity of the project. Once we have discussed your vision, our team will provide you with an estimate outlining the cost and time frame associated with each service. A deposit is due upon acceptance of this proposal; payment plans are available upon request.
V. Closing
We thank you for considering us for your next landscaping project. With [Business Name], you'll get expert advice combined with high-quality materials and craftsmanship—a combination that results in stunning landscapes every time. If you would like more information about our services, please call us at [contact information].
Final Words
A well-crafted proposal is essential for any landscaping business seeking to expand its customer base. You can think of it as a detailed sales pitch you give to potential clients.
Use your proposal to showcase your company's expertise and accomplishments. Don't forget to incorporate engaging visuals and strong calls to action, and personalize each proposal to the needs of each client. Refer to these landscaping proposal sample templates to get started.
Explore All
Proposal Generator Articles