In today's world, competition in the business sector is intense, and companies are looking for ways to stand out.
A marketing proposal is one of the most critical steps to attracting potential clients. Creating a unique and memorable marketing proposal can be the difference between winning a client's trust or losing them to a competitor.
We've included a marketing proposal sample in this guide to help you get started.
This article will discuss the steps to creating a unique and memorable marketing proposal that will leave a lasting impression on your target audience.
What is a Marketing Proposal?
A marketing proposal is a document that outlines a proposed marketing plan or strategy for a product, service, or brand. It is typically written by a marketer to a client, supervisor, or other stakeholders to gain approval or support for the proposed plan.
A marketing proposal typically includes a description of the product or service, and the scope and budget of a marketing project. It also contains an analysis of the target market and competition, and a proposed marketing strategy.
This includes tactics such as advertising, promotions, and other activities to reach the target audience and achieve marketing objectives.
How to Create An Effective Marketing Proposal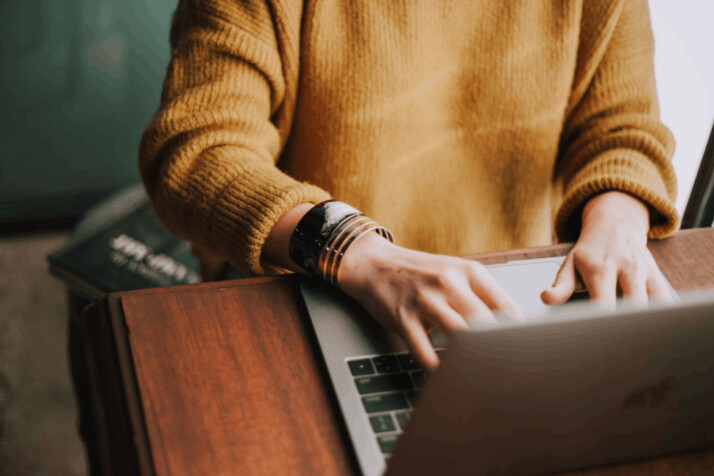 Research Your Target Audience
Before creating a marketing proposal, it is crucial to understand your target audience. You need to know what motivates them, their pain points, and what they are looking for in a business partner. Researching your target audience helps you tailor your proposal to their needs and preferences.
You can use various methods, such as online surveys, focus groups, interviews, and social media analysis, to understand your target audience better. Once you have collected the necessary data, you can use the information to craft a proposal that resonates with your target audience.
Define Your Unique Selling Proposition
A unique selling proposition (USP) is a statement that differentiates your business from the competition. It is what sets you apart and makes your business stand out.
Examples of USPs include:
Domino's Pizza: "You get fresh, hot pizza delivered to your door in 30 minutes or less, or it's free."
Nike: "Just do it."
Apple: "Think Different."
To develop a USP for your proposal, focus on what makes your business unique and valuable to your target audience. You can use this to create a compelling statement that will capture the attention of your potential clients.
Craft Your Proposal
The structure of a marketing proposal typically includes an introduction, a problem statement, a solution, a timeline, and a call to action. To write a compelling proposal, you must keep your audience in mind. Use clear and concise language, and focus on the benefits your business can provide.
Incorporate your USP in your introduction, problem statement, or call to action. By doing so, you emphasize the unique value your business can offer.
Make Your Proposal Stand Out
Using visuals to enhance your proposal can make it more engaging and memorable. You can also use graphs, charts, infographics, and images to illustrate your points and make them more compelling.
Incorporating storytelling into your proposal can also help make it more memorable. Storytelling techniques can create an emotional connection with your target audience and make your proposal more relatable.
Finally, creating a memorable presentation can help your proposal stand out. You can use creative design elements like color schemes and typography to make your proposal visually appealing and memorable.
Marketing Proposal Sample
Digital Marketing Proposal
[Your Company Name]
[Address]
[City, State ZIP Code]
[Phone Number]
[Email]
[Client Name]
[Company Name]
[Address]
[City, State ZIP Code]
Dear [Client Name],
We are excited to present our digital marketing proposal to help [Company Name] achieve its marketing objectives. Our digital marketing strategies are designed to increase your online visibility, drive website traffic, and generate leads and sales.
We have carefully analyzed your target audience and competitors and developed a customized marketing plan that includes the following services:
Search Engine Optimization (SEO)
Pay-Per-Click Advertising (PPC)
Social Media Marketing
Email Marketing
Content Marketing
Our team of experienced digital marketers will work closely with you to implement these strategies and monitor performance. We will also provide you with detailed reports to track the progress of your campaigns and make necessary adjustments.
Our pricing is competitive and transparent, and we offer flexible packages tailored to your specific needs and budget.
We are confident that our digital marketing services will help [Company Name] achieve its marketing goals. And take its online presence to the next level.
Please let us know if you have any questions or want to discuss our proposal further.
Thank you for considering our proposal.
Sincerely,
[Your Name]
[Company Name]
The Bottom line
Creating a unique and memorable marketing proposal that stands out is essential in today's competitive business environment.
To achieve this, you must research your target audience, define your unique selling proposition, and make your proposal stand out using storytelling techniques. Following these steps can increase your chances of winning clients and standing out from your competitors.
We encourage you to take action by implementing these strategies and creating your unique and memorable marketing proposal. Remember, your proposal is your chance to make a lasting impression and win over potential clients.
With the right approach, you can make it stand out and set your business apart from the competition. Good luck!
Explore All
Proposal Generator Articles