Innovation and new ideas are critical in business. Whether you're a small business owner or a multinational corporation, developing new products is essential to keep up with the changing market demands. Furthermore, it'll help you stay ahead of the competition.
However, it's not just enough to come up with a great idea – you need to be able to convince others of its value. That's where a new product proposal sample comes in. A well-crafted product proposal is essential when pitching new product ideas to potential clients, investors, or partners.
In this article, we discuss what a product proposal is and how you can craft an effective one. We've also included a new product proposal sample to help you get started.
What Is a Product Proposal?
A product proposal outlines and presents a new product or service to potential investors, stakeholders, or decision-makers. The proposal aims to convince stakeholders to invest in the product, support it, or approve it for development.
A well-crafted product proposal clearly and concisely describes the new product, its features, benefits, target market, and competitive advantage. It also includes a detailed plan for its development, marketing, and launch.
Your proposal should present the new product as the best solution for a recognized problem or need and excite your audience about your product.
A product proposal can be created in a video, presentation, or document format. Work with a format that lets you present your product's features, benefits, and growth potential.
What to Include in a New Product Proposal
To create a captivating product proposal, consider your audience and tailor your proposal to their needs and expectations.
Generally, a new product proposal sample should include the following elements: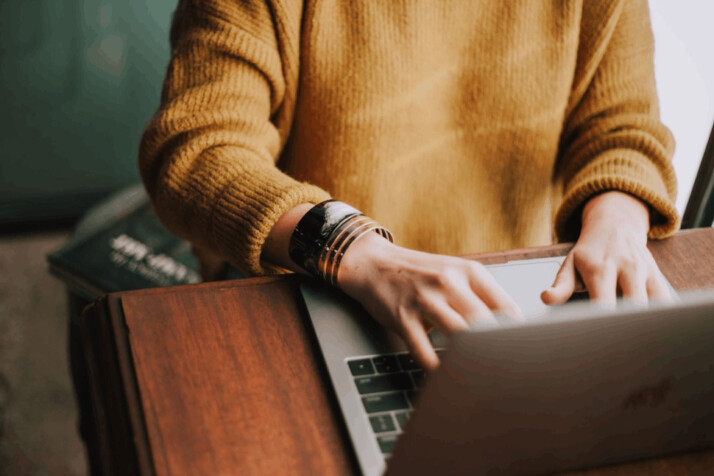 Executive Summary
The executive summary is a concise overview of the product proposal, highlighting the proposal's main points. It should be written to capture the reader's attention and encourage them to read further.
It should provide an overview of the problem/need, market demand, competition, and potential market share. And a brief description of the product's features and unique selling proposition.
The executive summary should be brief, compelling, and give the reader a clear understanding of the proposal's main objectives.
Problem and Solution
Specify the issue or need that your product attempts to address. Describe how your product will resolve that problem.
Your product may not be the only one available in the market. So instead of concentrating solely on "uniqueness," make a strong argument by highlighting your research, motivation, and capacity to resolve the problem(s).
Market Opportunity
The market opportunity tells potential investors the demand for the product, the competition, and the potential market share. It also showcases the customer's needs, the market trends, and the buying behavior of potential customers.
This information helps ensure the product is tailored to the target audience, addressing their specific needs and preferences. Extensive market analysis will help you discover the market demand for the product and help you create unique buyer personas.
Significant Differentiators
What distinguishes you from your competitors? Emphasizing your product's features and benefits is not enough. You must also specify why clients should select your solution over competing ones.
The one, two, or even three things that set your product apart are typically its key differentiators. This might be related to price, a particular feature its competitors don't have or even accessibility.
Product Description
The product description is a detailed overview of the proposed product, including its features, benefits, and unique selling proposition. It should clearly explain what the product does and how it solves the customer's problem.
The description should also highlight unique features that set the product apart from its competitors. It is important to provide a comprehensive and detailed product description to enable the reader to understand the product's value proposition.
Product Demonstration
Even better than describing your product is displaying them in use. Your proposal presentation can include a practical product demonstration. If your product is software, you can even incorporate a pre-recorded demo into your digital document.
Videos of actual individuals using your tangible products can also be added. In essence, the product demonstration part focuses on how your product functions in the real world. So that your audience can completely appreciate its potential, worth, and usage.
Development Plan
The development plan outlines a clear and realistic product development plan. It should include a timeline for the development process, the resources required, and the budget.
This plan should be detailed enough to give the reader a clear understanding of the product's development process and associated costs. It should also highlight any potential risks or challenges during the development process and how you will address them.
Marketing Plan
The marketing plan outlines the strategy for promoting and selling the product. It should identify the target market, the pricing strategy, the distribution channels, and the advertising and promotional activities.
Ensure that the marketing plan effectively promotes your product to intended audience. The plan should be based on a thorough understanding of the target audience, the competition, and the market trends.
Financial Projections
The financial projections include a forecast of the product's revenue and costs. This includes a break-even analysis and a return-on-investment analysis. The financial projections should be realistic and based on sound assumptions.
It is important to consider the potential risks and uncertainties when developing financial projections. This will help to ensure that the projections are accurate and reliable.
Project Team and Investors
Mention your team members in your proposal, as this can significantly impact how your audience perceives your brand and product. If your team consists of seasoned experts who have previously worked on successful products, it will establish confidence and trust.
Including any current investors or business partners you may have can increase potential investors' trust, seeing that other people support your idea.
Conclusion and Call to Action
Provide a summary of the key points and include a call to action. Remind the reader of the proposal's main objectives and highlight the key benefits of the proposed product.
Also, encourage the reader to take action, whether investing in the product or providing feedback on the proposal. You may include interactive buttons that link to your social media pages or website.
Overall, your conclusion should leave the reader with a positive impression of the proposed product and the proposal itself.
How to Write an Effective Product Proposal
Writing a product proposal can be challenging, especially if you're unfamiliar with formal documents. However, you can create a compelling and persuasive proposal that stands out with the right approach.
Here are some tips for writing a compelling product proposal:
1. Conduct research.
The first step in writing an effective product proposal is to conduct thorough research on the product and its potential market. This involves identifying your target audience and analyzing competitors, customer needs, and market trends.
It's also important to know who you're presenting your product proposal to, so as to ensure the proposal meets their needs and demands. Understand their interests, concerns, and priorities and personalize your proposal accordingly.
2. Develop a structured outline.
Once you have gathered sufficient information, create an outline for your proposal. This will serve as a framework for organizing your ideas and information in a logical and structured manner. Thus making it easier for readers to follow and understand your proposal.
3. Select a suitable proposal template.
Choose a proposal template appropriate for the type of product you are proposing. Templates provide a framework for the proposed layout and design, saving you time and ensuring a consistent visual appearance throughout the document.
4. Write clear and persuasive text content.
Begin writing your proposal using the outline and template as a guide. Clearly explain the product's features, benefits, and unique selling points.
Include relevant statistics, data, or testimonials to support your claims and persuade readers of the product's value.
5. Generate visual representations of market data.
Incorporate graphs, charts, or other visual aids to illustrate key market data and trends. This makes the information more engaging and easier to understand for the reader.
6. Add interactive elements
Consider adding interactive elements, such as videos or product demos, to your proposal. This can engage your audience further and provide a more immersive experience.
7. Establish your brand identity.
Ensure your proposal aligns with your company's branding and style guidelines. This helps to create a consistent and professional image that reinforces your brand identity.
Once your proposal is complete, share it with your team, stakeholders, or potential customers. Make sure to also save a copy for your records.
New Product Proposal Sample (Template)
Follow this new product proposal sample to persuade readers of the value of your product.
Product Proposal: [Product Name]
Introduction:
[Product Name] is a new product that is designed to meet the needs of [Target Audience]. Our product is a [Product Category] that offers [Unique Selling Point]. We believe that [Product Name] will be a game-changer in the market and provide an excellent solution to [Target Audience's] needs.
Product Description:
[Product Name] is a [Product Category] that offers [Unique Selling Point]. It is a [Product Type] that is designed to provide [Benefit] to [Target Audience]. Our product is made from high-quality materials and is built to last.
[Product Name] has [Product Feature], which sets it apart from other products in the market. [Product Name] is easy to use, and its [Product Feature] makes it a must-have for [Target Audience].
Market Analysis:
The [Product Category] market is [Market Size and Growth Rate]. However, no product currently offers [Unique Selling Point]. We believe that [Product Name] will capture a significant market share due to its [Unique Selling Point].
Target Audience:
Our target audience is [Target Audience]. They are looking for [Benefit] and are willing to pay for a product that meets their needs. They are also [Demographics and Psychographics].
Marketing Strategy:
Our marketing strategy will focus on [Marketing Strategies]. We will employ [Marketing Tactics].
Revenue Projections:
We project that [Product Name] will generate [Revenue Projection] in the first year, with a growth rate of [Growth Rate] in the following years.
Conclusion:
[Product Name] is a unique and innovative product that will provide [Benefit] to [Target Audience].
Our product will be a game-changer in the market and will be successful due to its [Unique Selling Point]. We look forward to launching [Product Name] and providing our customers with an exceptional product.
Final Words
Creating a captivating new product proposal is essential to gaining support and investment for your product.
By including the right elements, using clear and concise language, you can create a persuasive proposal that captures your audience's attention.
Follow the new product proposal sample in this guide to create a compelling proposal that will persuade readers of the value of your product.
Explore All
Proposal Generator Articles