Painting is an art form that all can enjoy. However, for those looking to make a business out of it, there are many factors to consider when creating a professional proposal. Researching potential clients and customizing your proposal to their needs is important. Fortunately, this article provides free tips for painters to help them create the perfect proposal template. With the right approach, you can ensure that each client understands your project's scope of work, cost, and timeline. By leveraging tried-and-true methods along with industry expertise, you'll be able to capture each client's unique vision and secure the job. It isn't all theory here. You will also find a painters proposal template sample in the article.
Tips for Creating the Perfect Proposal for Painters
Below are tips to help you create a proposal that stands out among other painting proposals.
Ask Quality Questions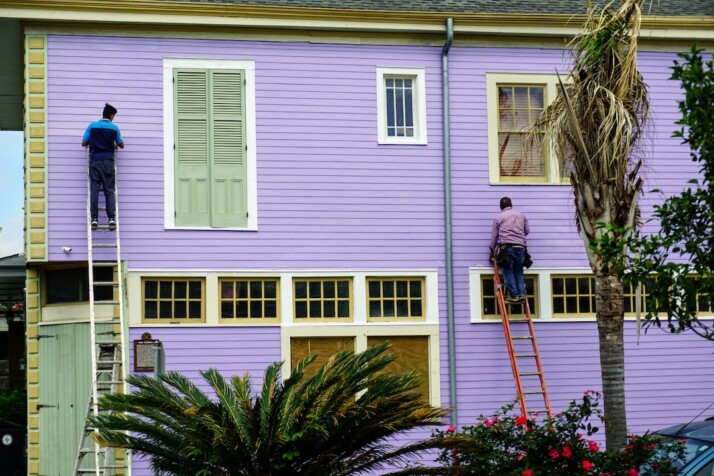 To create a good proposal for a painting job, start by asking quality questions. These questions should be specific to the job at hand. The answer to these questions will help you understand the scope of the project and prepare a quote.
Ensure It Includes All Information
A critical step towards winning any job is to provide clear and complete information about the project at hand. This includes a full list of services being offered and details about any additional materials or tools required. You'll also want to state each item's cost and timeline clearly. This makes it easier for both parties to agree upon terms without confusion. Make sure to include an inspection clause if necessary; this ensures the quality of your work while providing legal protection against any unforeseen issues.
Keep Things Professional
When it comes to writing your proposal, remember to keep things professional. Popular tactics such as using colorful copy and emojis may seem fun, but they will do nothing to bolster your credibility. Stick to simple formatting choices like bullet points and numbered lists that show off your knowledge rather than distract from it.
Painters Proposal Template Sample
Check out the painter proposal template sample below if you want more clarity.
Template
I'm writing to present my services as a painter and to request the opportunity to be considered for any painting contracts within your company. I have an extensive background in painting, with over 15 years of experience in residential and commercial applications. I've successfully completed hundreds of projects ranging from interiors to exteriors, and I'm confident that I can do the same for you.

My approach to painting is meticulous and creative, allowing me to produce consistent results while also applying artistic elements when desired. With each project, I prioritize safety and use only top-quality materials. As such, I can guarantee satisfaction with every job I take on. Additionally, I understand that deadlines are key, and I can assure you that I will complete all assignments ahead of schedule.

Pricing for my services depends on the scope of the project; however, given my qualifications, I can promise competitive rates. Furthermore, should there ever be a need for alterations or repairs, these come at no extra cost to you.

Hiring me for any painting contract would provide your company with superior quality and assurance that the job will be done correctly and promptly. If this proposal has sparked your interest, please contact me so we can discuss further details, including pricing, type of paint used, and timeline. Thank you for considering me as a potential contractor.
To Wrap Up
Painting proposals are an invaluable resource for painters. Whether they're looking to make a living or just want to start out with a few projects, it is priceless. With the right approach and understanding of what goes into creating one, anyone can learn to create persuasive, effective painting proposal templates. Using these free tips for creating a painter's proposal template will give you the knowledge you need to impress your clients. So don't hesitate to take advantage of this opportunity today and become the best painter in town!
Explore All
Proposal Generator Articles