A proposal is a crucial document in the business world that outlines the details of a potential project, and how it will be executed. A proposal can make all the difference in winning a client or losing them to a competitor.

Proposal generators help streamline the proposal creation process and generate professional-looking documents that impress potential clients. Does the perfect proposal generator exist? Let's find out in this guide!

With so many proposal generators available, it's important to evaluate each one based on the specific needs of your business. Let's dive in.
Benefits of Using a Proposal Generator
One key benefit of proposal generators is that they can save you time and effort. This is by automating many of the manual tasks associated with creating proposals.

Instead of starting from scratch with each proposal, you can use pre-built templates and customize them to fit your specific needs. This can help you create professional-looking documents quickly and efficiently, freeing up time to focus on other aspects of your business.

Another benefit of proposal generator tools is that they can improve the accuracy and consistency of your proposals. By using pre-built templates and standardizing the proposal creation process, you can ensure that each proposal is high quality. And includes all the necessary information. This can help you make a positive impression on potential clients and increase your chances of winning new business.

A proposal generator tool can help you stay organized and track your progress over time. By using analytics and tracking features, you can see when a client views your proposals and for how long. This can help you follow up with potential clients at the right time and improve your overall sales process.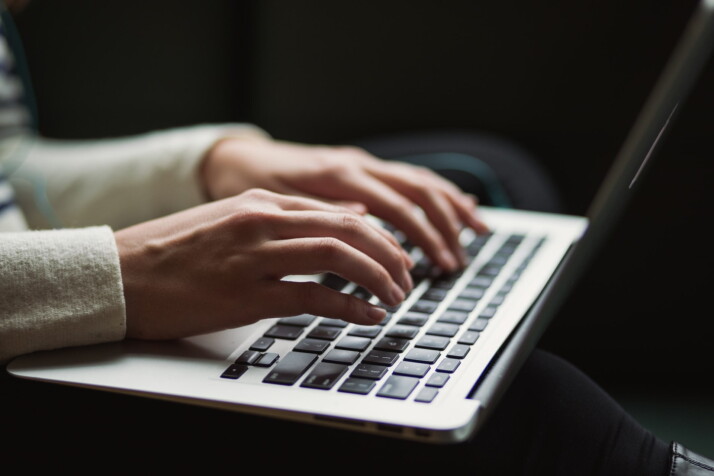 Top 7 Proposal Generators for Easy Proposal Creation
Here are the top proposal generator tools to consider:
Proposify
Proposify gives customers access to custom-designed, reusable templates, allowing them to make new proposals rapidly without sacrificing quality. The platform's editor makes adding text, graphics, and video simple, which is perfect for people unfamiliar with sophisticated design software.

Proposify also provides team management tools for proposals. You can specify responsibilities and assign permissions and the level of access each team member has to each part. This functionality can be helpful if several people participate in the process.

The tool integrates with popular CRMs like Salesforce and Hubspot, making it easy to transfer data between your proposal generator tool and your CRM. Proposify also includes analytics and tracking features, allowing you to see when your proposals have been viewed and how long they were viewed.
INK
INK AI Assistant is an exceptional writing assistant that uses artificial intelligence to analyze your inputs and generate proposals that meet your specific requirements.

It allows you to select your preferred tone of voice and output language to create unique, personalized and professional-looking proposals.

INK also offers an easy-to-use interface. All you need do is access the tool from a range of other AI writing tools. Ask the tool to generate a proposal for you, and provide some context for better results.

Once done, click the "AI Write" button. The tool will generate several proposals you can pick from. Analyze the results and choose the one that best suits your needs. You may copy and paste into another document or save it for later use – easy-peasy!
Better Proposals
Better Proposals offers a range of proposal templates and customization options. It includes an intuitive drag-and-drop interface and integrates with popular CRMs like Salesforce, Hubspot, Zoho, and payment systems.

The tool offers a variety of pre-made, customizable templates and allows users to brand the templates with colors, fonts, images, and logos. It also allows users access to a marketplace to purchase additional templates.

Thanks to the platform's integrated signing and payment functionality, your prospect may quickly sign your legally binding terms and conditions page. And also make a deposit.

Better Proposals also includes analytics and tracking features, allowing you to see when your proposals have been viewed and how long they were viewed.
Qwilr
Qwilr makes it easy to generate clean web-based proposals and other sales materials. It includes a range of templates and allows you to add interactive elements like videos, maps, and forms to your proposals.

Qwilr integrates with popular CRMs like Salesforce, Hubspot, and Zoho and includes analytics and tracking features to help you gauge engagement.

Qwilr's interactive pricing allows you to present your potential client with an interactive selection of services. You may set up your quote as a "single select, multiple choice, or combined package option." This offers the customer the freedom to select the products or services they want, allowing your company to upsell.
PandaDoc
PandaDoc offers various features like electronic signatures, payment processing, and document analytics.

With its collaboration capabilities, integrations with several CRMs, and a content library, PandaDoc enables you to quickly and easily develop customized, on-brand proposals.

The content library ensures that your business team has everything necessary to address the concerns and queries of the prospect. The platform's custom notifications can let you know when a customer views a document, how long they read it, and when they sign it.
Bidsketch
Bidsketch is a proposal generator tool that focuses on creating high-quality proposals quickly and easily.

By using the company's example proposal language, you can quickly construct proposals using Bidsketch. The tool also comes with ready-made proposal templates that you may utilize. When your proposal is viewed and if it is exported as a PDF, the platform will let you know.

The ability to design "Client Landing Pages" sets Bidsketch apart. The function offers potential customers a landing page to rapidly review, accept, export, and comment on their proposals.
Nusii
Nusii offers a proposal generator with an attractive user interface to automate the proposal creation process.

With Nusii's drag-and-drop interface, you may rearrange parts and include fresh and previously used content.

The software provides a collection of professional proposal templates to get you started. It features reminders for agencies that reminds you to follow up after sending your proposal.
Choosing the Right Tool: The Perfect Proposal Generator
Each of these proposal generator tools offers unique benefits and features. This makes it important to evaluate each tool based on the specific needs of your business. Whether you prioritize ease of use, or integration with your CRM, a proposal generator can help you create professional-looking proposals. And win more clients.

When evaluating proposal generators, consider factors like ease of use, customizable templates, customization options, integration with your CRM, and analytics and tracking features. Also, consider the size of your agency, the rate of your agency's growth, and the number of team members involved in the proposal process.

The perfect proposal generator is one that meets your specific needs.
Wrapping Up
Many different proposal generator tools are available, each with unique benefits and features. Whether you're looking for a user-friendly tool that offers a range of templates and customization options. Or a more comprehensive tool that includes electronic signatures and payment processing, a proposal generator tool can meet your needs.

By evaluating each tool based on your specific requirements and priorities, you can find the perfect proposal generator tool. And streamline your proposal creation process.
Explore All
Proposal Generator Articles