In today's world, businesses must stand out to attract and retain customers. One way to do this is through high-quality product photography. But to win over clients and secure business as a photographer, you need a product photography proposal template. A proposal that presents your services clearly and concisely will increase your chances of landing a gig.
In this article, we discuss what a product photography proposal is and how to write an effective one.
What is a Product Photography Proposal?
A product photography proposal is a document that outlines your product photography services and how you can meet a client's specific needs. It's essentially a sales pitch that demonstrates your skills, experience, and expertise while showcasing your portfolio and pricing.
Before you begin writing your proposal, take the time to research your client's business. This will help you gain a better understanding of their products, services and target audience.
Your research should also include understanding the client's needs and preferences for the product photography services they require. This will help you craft a proposal tailored to their specific needs.
Key Contents of a Product Photography Proposal
An effective product photography proposal must include the following elements.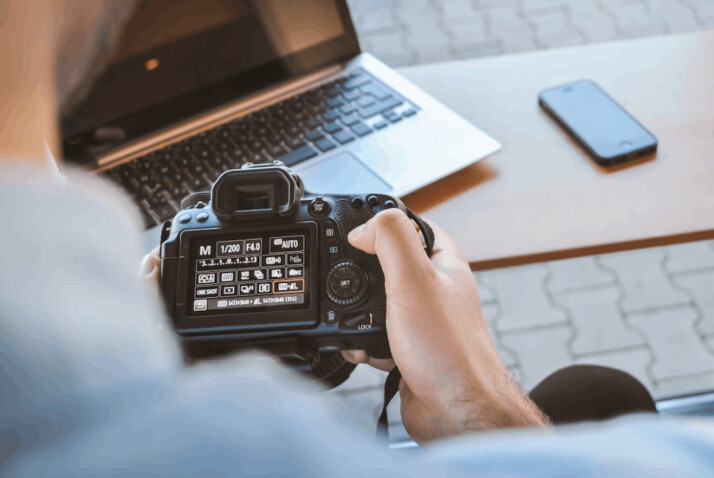 Introduction
The proposal should begin with an introduction that provides a brief overview of your business, background, and product photography expertise. This section should be well-crafted and designed to make a solid first impression.
Client Needs
It is vital to understand your client's specific needs and tailor your proposal accordingly. Outline the client's particular requirements and how your product photography services can meet those needs.
This may include details such as the type of product being photographed, the desired style and tone of the images. And any other requirements the client has.
Portfolio
Creating a portfolio of your best product photography work is essential in showcasing your skills and experience. Your portfolio should include a variety of examples that highlight your ability to capture different types of products. And produce high-quality images that meet the client's needs.
Take the time to carefully curate a portfolio that represents your best work and showcases your unique style and expertise.
Pricing
Pricing is a critical component of any proposal, and it is important to provide clear and concise details about the cost of your services.
Your pricing should be competitive and reflect your level of experience and expertise in product photography. It is important to clearly outline the pricing structure and any additional services that may be included, such as editing, retouching, or image manipulation.
Timeline
Developing a timeline for the project is also an essential step in the proposal writing process. The timeline should include key milestones and deadlines necessary to complete the project successfully.
It is important to be realistic in your timeline and to consider any potential delays or unexpected issues that may arise.
Terms and Conditions
Creating a set of clear and concise terms and conditions is essential for any product photography proposal.
These terms and conditions should be relevant to the project and outline any expectations and obligations that both you and your client have. This may include payment terms, cancellation policies, and copyright ownership, among other things.
Ensuring that your terms and conditions are easy to understand and communicate is crucial for avoiding any potential misunderstandings or disputes down the line.
What to Avoid in Your Proposal
While several key elements should be included in your product photography proposal, there are also a few things you should avoid:
Jargon: Avoid using technical jargon or industry-specific terms the client may not understand.
Overpromising: Be realistic about what you can deliver and avoid overpromising your services or capabilities.
Ambiguity: Make sure your proposal is clear and concise. Avoid using vague language or ambiguous terms.
Lack of Clarity: Ensure the client understands the services you're providing, the timeline, and what you expect from them.
Tools for Creating a Great Product Photography Proposal
Some several tools and resources can help you create a professional product photography proposal:
Canva
Canva is a graphic design tool to help you create visually stunning proposals. With its drag-and-drop interface and pre-designed templates, you can easily add your product photos, and branding elements to create a professional-looking proposal in minutes.
INK
This exceptional tool can help you create a product description based on the features and benefits of your products. This saves you time and ensures that your proposal contains relevant and compelling text to win over clients.
Adobe Creative Suite
For more advanced users, the Adobe Creative Suite offers a range of powerful tools for designing and creating proposals. With software like Photoshop and InDesign, you can create custom layouts, add text and graphics, and even create interactive proposals with video and animation.
Product Photography Proposal Template
Introduction
Thank you for considering [Company Name] for your product photography needs. We are excited to provide you with high-quality, professional images that will help showcase your products and elevate your brand.
Scope of Work
Our product photography services include:
In-studio or on-location photography sessions.
Professional lighting and equipment.
Image editing and retouching.
High-resolution digital images in both JPEG and PNG formats.
Online gallery for image selection and sharing
Pricing
Our pricing is based on the number of products to be photographed and the complexity of the shoot. We offer the following packages:
Basic Package – $500
Up to 10 products photographed.
White background images.
Basic image editing and retouching.
Standard Package – $750
Up to 25 products photographed.
White background images.
Basic image editing and retouching.
Lifestyle images (1 per product).
Premium Package – $1000
Up to 50 products photographed.
White background images.
Basic image editing and retouching.
Lifestyle images (2 per product).
Customized image sizes and formatting for social media and web use.
Timeline
Our typical turnaround time for product photography is 2-3 weeks from the shoot date. Rush orders may be accommodated for an additional fee.
Terms and Conditions
A deposit of 50% is required to secure your booking, and the remaining balance is due upon completion of the shoot.
The client is responsible for providing the products to be photographed and ensuring they are in good condition.
All images remain the property of [Company Name] until full payment has been received.
The client may use images for marketing and promotional purposes only.
Conclusion
We are committed to providing exceptional product photography that will help you showcase your products and enhance your brand.
Please feel free to contact us with any questions or to book your photography session. We look forward to working with you!
Clicking It Off…
Using a product photography proposal template can save you time and effort. And help ensure your proposals are professional, easy to read, and customizable to your brand.
With a bit of research and some thoughtful customization, you can create a winning product photography proposal. One that will help you stand out from the competition and win more clients.
Explore All
Proposal Generator Articles