Crafting a solid promotion proposal requires creativity and knowledge of marketing trends and best practices. If you want effective solutions to your marketing conundrums, a promotion proposal example and guide might be the final nudge you need.

Keep reading to find out what marketing promotion proposals entail, steps to writing compelling ones, and an example to get you started!
What is Marketing Promotion Proposal?
Marketing promotion is a strategy businesses use to increase the visibility of their products or services. It involves targeting potential customers through various channels such as social media, promotional events, direct mail campaigns, and digital advertising.

Through marketing promotion, businesses can gain new customers, retain existing customers, build brand recognition, increase sales and revenue, and much more.

The key to successful marketing promotion is having a well-thought-out strategy that utilizes the proper channels to reach your target audience. This includes understanding who your customers are, what they need, and how best to deliver it to them.
Why is a Marketing Promotion Proposal Necessary?
A good marketing promotion proposal is essential for any business to increase its visibility and take advantage of potential opportunities.

It helps to organize, prioritize, and communicate the plan's goals while also providing a strategy to execute it. A well-crafted proposal can help bring clarity and focus to your promotional efforts and ensure you focus on the right things.

Marketing proposals can help your business reach its goals and ensure you are using the best strategies.
6 Steps on how to write a Marketing Promotion Proposal
There are basic steps to writing compelling marketing promotion proposals. These steps can be broken down further into: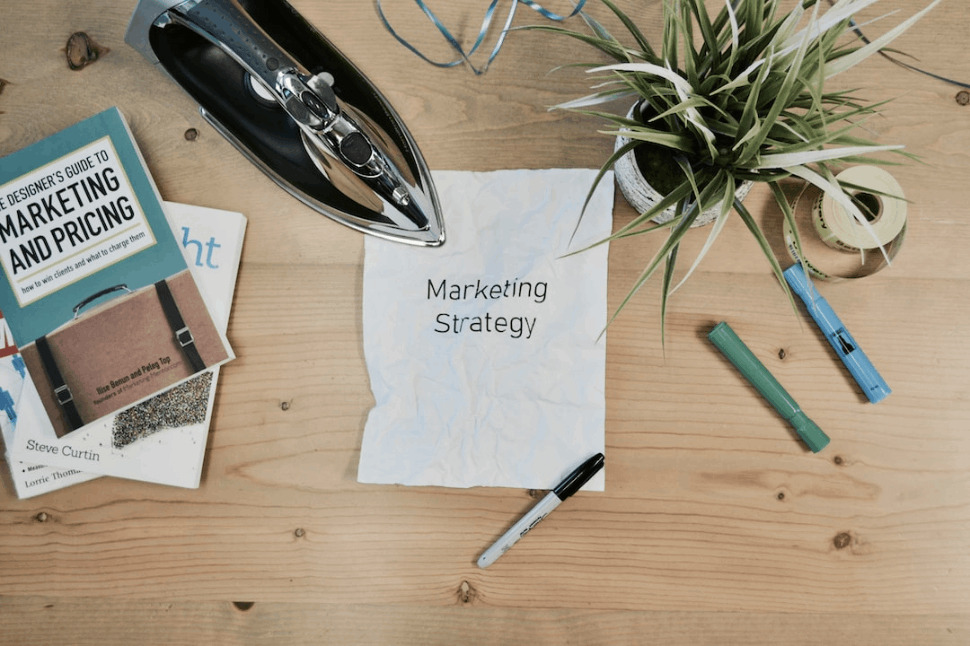 Defining Your Goals
Before you begin writing your proposal, it is important to understand and define your goals. What are your target audience and primary objectives for the plan? Establishing this early on will help guide the rest of the proposal.
Researching Your Audience
Once you have a clear understanding of your goals, it is time to do some research about your target audience.

Consider what kind of people they are and what information would be most beneficial for them. This will help you create content that resonates with them.
Developing Your Strategy
Once you have researched and identified your goals, it is time to develop your strategy. Consider the channels, tactics, and tools you will use to reach your target audience and any potential risks or challenges that may arise.
Outlining Your Budget
Establishing a budget is vital for any successful marketing plan. Outline what will be spent on each channel, tool, and tactic and ensure that it aligns with your budget.
Creating Your Proposal
With all the necessary information in place, it is time to start creating your proposal. Include details such as the following:
An executive summary
Target audience demographics
Plan objectives and timeline
Key messages to share
Channels used
Risks and challenges faced
Budget.
Getting Approval
Once you have finished writing your proposal, it is time to submit it for approval. This can be done formally or simply by presenting it to the necessary decision-makers.
Personalized Marketing Promotion Proposal Example
As an experienced professional, I'm well-versed in the fundamentals of successful marketing promotion. I combine curating interesting material, tried-and-true methods, and data-driven campaigns to maximize impact. Moreover, my comprehensive approach often culminates with uniquely individualized solutions tailored specifically for each brand's target audience.

I'm a creative problem solver who can develop new approaches to attract clients and grow through successful promotions. I create buzz through innovative influencer collaborations, immersive experiences, and thought-provoking advertising campaigns. Plus, by consistently optimizing user experience across all platforms, I can ensure a consistent flow of traffic and conversions.

With a systematic blend of creativity and analytics, I'm confident that I possess the necessary skill set to make your vision a reality. This includes using SEO, email nurturing, social media outreach, and targeted ad campaigns to increase visibility, engagement, and ROI. All while staying conscious of costs and ensuring peak performance throughout the process.

I'm eager to show you what I'm capable of, so let's begin our journey together!
Conclusion
A well-written marketing promotion proposal is essential for any business to increase its visibility and take advantage of potential opportunities. It provides a clear, organized plan outlining the necessary steps for success.

By following our promotion proposal example and steps, you will be well on your way to success.
Explore All
Proposal Generator Articles