Whether a freelance writer or a writing agency, you need a detailed and convincing proposal to rake in more clients.

There's a ton of competition out there, so if you want to stand out, you must step your proposals up a notch. And we're here with a step-by-step guide for writing a winning proposal for article writing services that can help.

Putting together a good proposal doesn't have to be complicated. Since you already have good writing skills, you'll find it much easier!
What is an Article Writing Proposal?
A proposal for article writing services is a document that outlines the scope of work and objectives when providing clients with content. It helps define expectations and set measurable goals to deliver high-quality content that meets the client's needs and budget.

Proposals are important when pitching to any client. It's a great way to communicate your experience, expertise, and qualifications effectively.
What To Include in Your Proposal
If you're responding to a Request for Proposal (RFP), the content of your proposal will depend on the requirements set by the client. But these are some general elements that you should include in your proposal:
Introduction: Describe the proposed article writing services. Include what makes them unique and how they stand out from other providers.
Qualifications and Experience: Highlight your experience on the topic, showcasing your expertise in article writing.
Pricing Structure: Outline the pricing structure for the articles and any discounts or specials that may be available.
Delivery Timeframes: Provide details of when the articles will be delivered, including agreed deadlines between both parties.
Examples of Previous Work: Include samples of your previous work to showcase your ability to deliver quality output.
Contact Information: Clearly provide all contact information to allow potential clients to reach out easily.
6 Steps to Create Winning Article Writing Proposals
1. Identify Your Target Audience
Before writing your proposal, it is essential to identify the target audience and tailor the content accordingly. Be sure to consider the reader's needs and interests when crafting the message. Make them feel like you are speaking directly to them.
2. Define the Scope of Work
After establishing the target audience, clearly define what type of article writing service you will provide. This includes identifying any specialties or topics you have expertise in and defining a timeline for completion if applicable.
3. Outline Your Experience & Qualifications
Here, you should outline your experience in article writing and any qualifications that make you a suitable candidate for this job. Make sure to include relevant examples such as published articles or blog posts.
4. Showcase Your Unique Abilities
In addition to listing your general experience and qualifications, showcase any unique abilities or skill sets that differentiate you from other writers. Examples could include data analysis, SEO optimization, industry research, etc.
5. Present Your Prices & Payment Terms
Once all the details are outlined, present your rates and payment terms upfront. Depending on the scope of work, you can charge per project or offer discounts for larger contracts.

It's also important to mention whether payment must be received upfront before beginning work or upon completion of a project.
6. Proofread & edit
Carefully proofread and edit the document for grammar, spelling errors, and typos. Doing so will help make the document look professional and polished.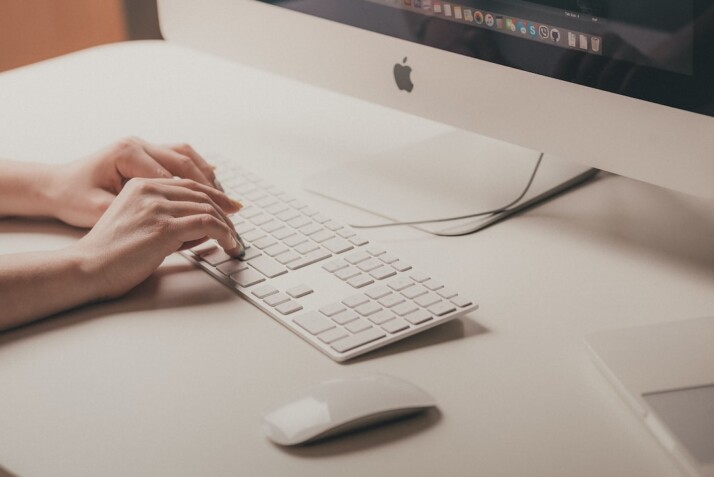 Key Tips for a Winning Proposal for Article Writing Services
Speak the client's language.
It's easy to get lost and talk about yourself and what you can do. But it's important to remember that the proposal should be focused on the client and their needs. Write from their perspective, not yours.

You can talk about their pain points and challenges. This lets them know that you've taken the time to understand what they need from a writer. Aside from that, you can also dig deeper into why they're hiring you.

Discuss their expectations from a writing service and what they want to achieve. And quickly insert how where you come in and how you can help them.
Focus on positioning your services.
There are over 50 million freelancers in the US alone. It's a competitive industry, so it's critical that you set yourself apart with your proposal. A great way to do this is by strategically positioning your offerings.

Don't undersell yourself by giving out cheap offers. Instead, talk about what you can do that others can't. You want them to see the value of your services.

Here are some great selling points that you can use in your proposal:
Extensive keyword research and implementation of search engine optimization best practices
Tailor content specifically for the client's target audience
A flexible turnaround time to cater to client's business goals
Define the project scope.
Outline exactly what tasks and deliverables are included in this engagement. Be as detailed as possible and ensure no ambiguity about expectations. This can help you avoid any costly misunderstandings down the road.

Set out different milestones and corresponding timelines for the services you'll be providing. You should also clarify what's excluded from the project.
Design your proposal professionally.
Put time into crafting a visually pleasing and well-organized document. It should be easy for the client to read through quickly and get the information they need.

Here are some of the best practices for designing your proposal:
Use a uniform typeface and color palette.
Write short paragraphs and use text boxes.
Insert images, charts, or graphs to simplify complex data.
Add bullet lists and multiple subsections to improve readability.
You can also incorporate colors from the client's branding. This subtle move will let them know you're a good fit for them.
Conclusion
Writing a proposal for article writing services is the first step for any writer looking to secure new clients.

A good proposal should showcase the writer's expertise in providing quality articles that meet their clients' needs. It also sets out the specific terms of engagement between the client and the writer. Taking the time to put together an effective and convincing proposal is sure to pay off in the long run!
Explore All
Proposal Generator Articles