When it comes to landing your dream job, sometimes you have to take the chance to make a bold, creative proposition.
The position you want may not exist yet, but this doesn't mean you can't create it. Instead of waiting for the ideal opportunity to present itself, take the initiative and make a strong case with a proposal for new position.
If you've identified a gap you'll like to fill in your current company, you can demonstrate your value to your employer with a proposal. But how do you draft a proposal for new position that will help you stand out from the crowd?
Check out the tips below to write a compelling new position proposal to wow your employer.
What Is a New Position Proposal?
A new position proposal is an official document written to employers by employees to identify a gap in the organization. And the candidate's qualifications to fill it. Such a proposal is written to propose the creation of a position that doesn't yet exist in the organization.
The proposal should emphasize the gaps in the company and how your qualifications, skills, and experiences make you the perfect fit. It should also show the employer why creating the new position is a good investment. A good proposal should be persuasive, clear, and concise.
Tips for Writing A Compelling Proposal for New Position
Here are some best practices to keep in mind when writing a new position proposal: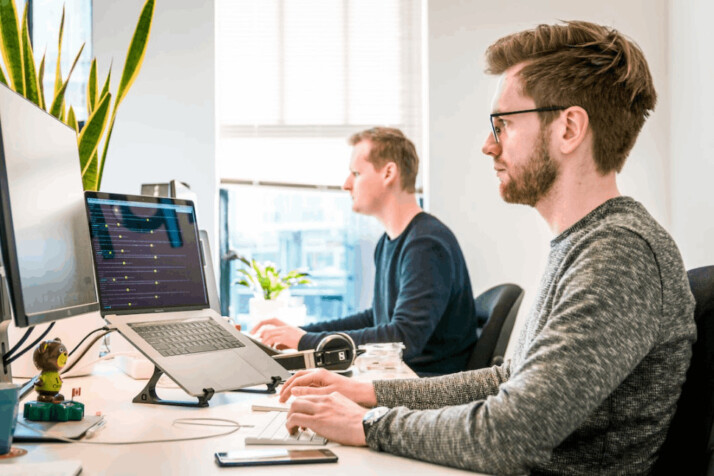 Identify the problem and explain why a new hire is needed
Start by identifying a gap in the company's current operations. What tasks are not being performed? What is the cost of those unfulfilled tasks?
Explain why a new hire is needed to fill that gap. Present the facts in an organized way to showcase the importance of the new position.
Do Your Research
Research other organizations in your industry to see if they have similar positions. If they do, gather as much data as possible to build your case. If they don't, you may still find valuable information that can help you make your pitch.
Highlight Your Skills
List how your unique skill set makes you the ideal candidate for the new position. Be sure to sell yourself when listing your skills. Provide examples of times when you have performed above expectations, whether within the company, while volunteering, or in your personal life.
Be Concise
Keep your proposal brief and to the point. A one-page pitch shows that you value your employer's time. It will also help you focus on the specifics that will make you successful in the new position.
Use bold text in the subheadings. And bullet points to make it easy for your employer to review the important points in your pitch quickly.
Thank Your Employer
Thank your employer for reviewing your proposal, and restate your interest in filling the new position.
New Position Proposal Template
Dear [Employer's Name],
I am writing to propose the creation of a new position within our company: [New Position Title]. As you know, I have been with [Company Name] for [Number of Years] and have gained valuable experience in [Field or Department Name].
However, I have noticed a gap in our operations during my time here. [Describe the problem and how it is affecting the company]. My research shows that this costs us approximately [Dollar Value] each year.
To address this issue, I propose the creation of a new position dedicated to [task or responsibility]. This new hire would be responsible for [list specific duties or responsibilities].
I believe I am the ideal candidate to fill this new position. In addition to my experience in [Field or Department Name], I have [highlight unique skills and qualifications]. [Provide specific accomplishments that demonstrate your value to the company].
I am confident that creating this new position will positively impact our company's operations and bottom line. I appreciate your consideration and look forward to further discussing this proposal.
Sincerely,
[Your Name]
Final thoughts
Drafting a proposal for new position can be nerve-wracking. But it is also an opportunity to demonstrate your value to your employer and potentially land your dream job.
Following this guide's best practices and sample, you can create a compelling proposal showcasing your skills and problem-solving abilities.
Take the time to create a well-crafted new position proposal, demonstrating your commitment to the job and ability to think creatively and strategically. Don't be afraid to put in the effort – the potential payoff could be landing your dream job and starting a fulfilling career.
Explore All
Proposal Generator Articles