As any technical writer will tell you, getting new clients can be difficult. You'll need the right combination of skills, talent, and luck. But most importantly, you need an eye-catching proposal for technical writing services that stands out from the rest.
This article will explore some key steps for crafting an effective technical writing service proposal. This is sure to be a real game changer for your business. So without further ado, let's get started!
What Is a Technical Writing Services Proposal?
A technical writing services proposal outlines the scope of services, terms, and fees for technical writing services. It typically includes the following:
An assessment of the client's needs
Proposed solutions for their particular project
Timelines for delivery
Contact information for both parties
References or credentials from past clients
Any other contractual details necessary
A good proposal should be comprehensive, clear, and concisely written. It should also accurately represent your capabilities while establishing trust with prospective clients.
Types of Service Proposals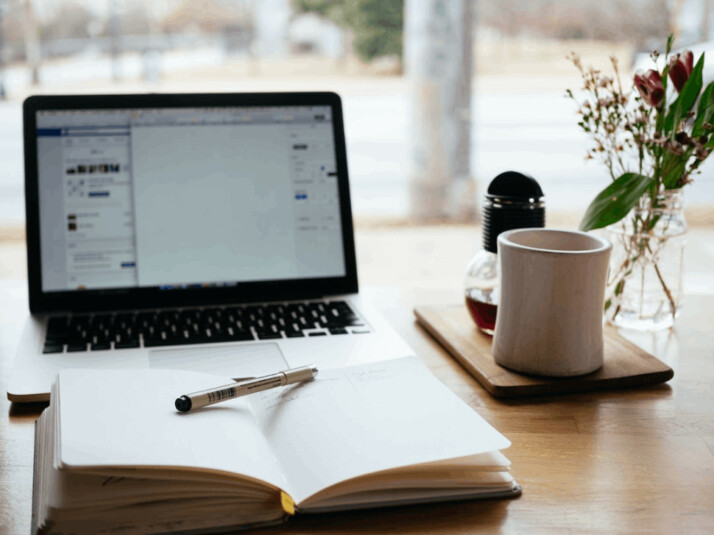 Solicited Proposals
These proposals are requested by organizations and businesses that know their specific needs and requirements.
A solicitation is usually issued to find a contractor to fulfill these needs, such as providing services or goods. The submission must meet all the conditions stated in the request to be considered.
Unsolicited Proposals
Unsolicited proposals are those that are sent without a prior invitation from an organization or business. They are most often sent with the intent to find work, introduce new products or services, solicit donations, and so on.
These proposals need to highlight the benefits of doing business with the sender. This goal is to stand out from other potential vendors or bidders.
Internal Proposals
Internal proposals are those that are written within an organization. It typically addresses company issues, changes, initiatives, or projects.
This proposal aims to present a solution to the problem while outlining its effectiveness and financial feasibility. As internal proposals stay within one entity, they require less effort than external ones. There's no need for market research or customer feedback.
External Proposals
External proposals are created for third parties, usually addressing something related to sales, marketing, technology, finance, and so on. Such documents have to be well-researched and persuasive to convince customers that the offer presented is a worthy investment.
Unlike internal proposals, external ones often require customer feedback and competitor information to guarantee success.
How to Write a Proposal for Technical Writing Services
Plan Your Proposal
Before you get in front of your laptop and start drafting your proposal, you need a game plan first. To help you in your planning process, try asking yourself these questions:
Who is the proposal for?
What is your goal for writing the proposal?
What are the kind of services you'll be offering?
Is there anything that your reader needs help with?
What are the things that your reader needs to know?
What are their preferences?
Your answers to these questions will significantly impact the content of your proposal.
Consider what your audience wants in a technical writing service, which services they need, and how you can provide the best solution. Think about how you can best present this information clearly and concisely.
Structure the Proposal Content
Now that you have the answers to the previous questions, it's time to map out what you'll include in your proposal. Start by determining your main points and subpoints.
Write down your concept map. This will significantly speed up the writing process.
No matter what type of proposal you'll be writing, generally, you'll need to include the following:
Executive summary
The reader's pain points
Ways you can solve these paint points
The benefits they can gain when working with you
Terms, details, and any costs
Keep Your Focus on the Reader
You want your proposal to be reader-focused. Make it all about them. This will show the reader that you understand their problem well and can genuinely help.
Writing a proposal is all about persuasion. And if you use a reader-centered approach, you can better persuade them that working with you is in their best interest.
Here are a few tips for creating a reader-focused proposal:
1. Use Evocative Language
To engage the reader and capture their attention, try to use language that evokes emotion and encourages them to take action. Using descriptive words and phrases can strongly convey your message and help draw the reader into your proposal.
2. Avoid Using Jargon
Technical jargon can often be confusing and overwhelming for non-experts. It's best to use simple language to explain complex concepts so your reader can easily understand and follow your argument.
3. Avoid General Content
While you want to get your point across, avoid overly general content or vague statements. Avoid saying, "I am experienced in this field" or "I have great skills."
Instead, focus on what makes you uniquely qualified to help the reader. You can also offer specific examples of accomplishments or similar projects you've completed.
Format Your Proposal to Enhance the Reader's Understanding.
No one proposal format can fit each of your prospective clients. They may have different needs, so you must adjust your format.
Here are three common formats that you can consider using:
Request for Proposal. The specifications provided by the client will dictate this format.
An informal proposal. This is more of a general proposal. It can be flexible in length, complexity, and appearance.
A very informal proposal. You can use an informal proposal format through a letter or email for a more casual proposal.
Whichever format you choose, use the proper headings and bullets. These will help make your proposal easy to read and understand for your readers.
Remember to Proofread!
Last but not least, you must proofread your work for errors.
Check the content of your proposal first. Was there anything you missed out on? Are there any mistakes in the information you provided?
After you've checked the content, review the proposal's structure. Is it easy to read? Does the format make logical sense to the reader? Are there any spelling or grammar issues?
Make sure to make the necessary revisions. But don't submit it just yet. Set it aside for a few hours, or even a day, for a second review. This will help you see any mistakes you overlooked during your first assessment.
Wrapping Up
A well-crafted proposal for technical writing services is essential in setting yourself apart from the competition. It can make all the difference when it comes to securing a contract.
Put your best foot forward in your proposal and ensure you have included all the necessary information. Following these key steps, you can confidently present your services and reach many new clients!
Explore All
Proposal Generator Articles