You've written a killer business proposal, and you're getting ready to submit it. But somehow, you feel something is missing. Your gut feeling is right. You're missing a cover letter.
You're in luck if you don't know how to write one. This article shows you how. In addition, you'll find a sample cover letter for business proposal that you can use whenever the need arises.
Importance of Cover Letters
A cover letter for a proposal is an important document. It is important because it provides additional information and details about the proposed project or plans that your business proposal may not contain.
It allows you to explain in detail why your business should be chosen over others and what sets it apart from competitors. A well-crafted cover letter will also demonstrate your commitment to the project and ensure the recipient knows exactly who they are working with.
The importance of a cover letter can't be overstated when submitting a business proposal. It lets you make a positive first impression on potential customers or clients. You can significantly increase your chances of getting noticed by showing off your enthusiasm for the project in your cover letter.
A good cover letter should provide context for the recipient and help them understand more about your proposed project. You can include facts such as any previous experience you have related to the work.
It could also be special achievements that could prove beneficial to the client. This helps to showcase your knowledge in the field and emphasizes why you would be a great fit for the job. Including personal references or anecdotes within your cover letter can humanize the proposal and help you connect better.
Tips for Writing Cover Letters for Your Proposals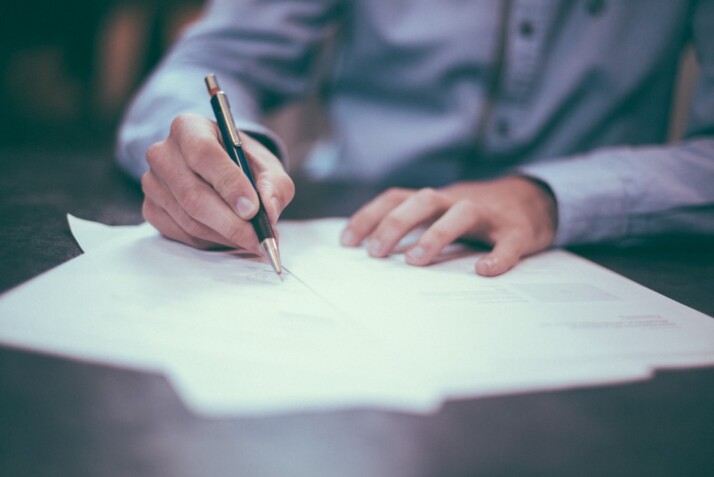 Below are some top-tier tops you can follow when writing your cover letter.
Grab Their Attention
This is the first thing your potential client will see. You should do all you can to grab their attention straight off. Your first paragraph shouldn't read like a random piece of writing. Put the focus on your client and make them curious about what you offer.
Showcase Your Understanding of the Problem
A great way to make a favorable first impression is by showing that you understand the client's problem or need. You can also add how your proposal will be the perfect solution for them. Ensure you include any research you have done on their company, demonstrating that you are serious about helping them. While doing this, you can be complimentary of the company's efforts. It helps you worm your way into the hearts of the decision-makers.
Show Them You Have the Right Solution
To stand any chance, you have to show your potential customers that you can solve their problems. You're not expected to be in-depth at this point. It should be a glimpse that shows you have a perfect solution for the problem.
Examples of Cover Letters for Business Proposals
Sample Cover Letter for Business Proposal 1
Dear [Recipient],
I am writing to you today in hopes of entering a business proposal between our respective companies. With years of professional experience and an astute eye for detail, I have something unique to offer your organization.
I humbly ask for an opportunity to show you how my expertise can improve your bottom line. By utilizing my individualized approach to problem-solving and innovation, I guarantee that I can deliver results that surpass expectations.
My enthusiasm for finding creative solutions is matched only by my willingness to work hard. My ambition allows me to adapt quickly while producing high-quality work, making me a valuable asset to any team or project. Throughout my career, I have demonstrated best practices in order to maximize efficiency, productivity, and profitability.
I look forward to further discussing my capabilities and answering any questions you may have. Thank you for taking the time to consider my application. If given the chance, I will prove myself as one of the best partners your company could ever ask for.
Yours sincerely,
[Your Name]
Sample Cover Letter for Business Proposal 2
Dear [Recipient],
I am writing to submit my business proposal, which aims to create a lasting impact in the industry. With my extensive experience and expertise in this field, I am confident that I can bring about meaningful change for your organization.
I have an intimate understanding of the challenges faced by businesses today due to the changing market dynamics. As such, I am well-versed in devising creative solutions to optimize performance and drive success. In addition, I am also highly adept at formulating strategies that ensure long-term sustainability.
In my proposal, I will highlight some actionable steps and practical methods you can use to maximize returns while minimizing risks. The approach outlined in my proposal is designed to be comprehensive and innovative, helping you to stand out amongst your competitors. Moreover, I strive to build trust with each client through consistent communication and results-driven implementation.
I look forward to discussing how my proposition could help your business excel and propel it toward its goals. Kindly let me know if you would like me to provide any additional information or further discuss my business proposal.
Sincerely,
[Your Name]
Final Thoughts
A cover letter for a business proposal is an important part of the bidding process. It allows you to address the reader directly, and it gives them an idea of what they can expect from your proposal.
When writing a cover letter for a proposal, make sure to start with an introduction that grabs their attention. Then, provide a summary of the content in the proposal and explain how it will benefit the reader.
Finally, include any additional information that may be relevant to the request. By taking the time to craft a well-written cover letter for your proposal, you can increase your chances of success. A good cover letter should be professional, clear, and concise.
Explore All
Proposal Generator Articles