Upwork is a gold mine of opportunities for freelancers. But getting clients on the platform is no walk in the park, especially if you're just starting.

There's a ton of competition out there, and to stand out, you'll need a winning cover letter. If you need help getting started, we've got a great sample cover letter for Upwork proposal that you can refer to.

Aside from samples, we'll also share some effective tips that will land you more jobs on Upwork. So if you plan to be a successful freelancer on the platform, read on!
Why Your Cover Letter Matters
A cover letter is an essential part of the Upwork application process and can make or break your chances of landing a job. It's one of the first things that potential employers will look at. When they read it, they must automatically see that you're a good fit for them.

For those new to Upwork, having a good cover letter ensures that recruiters will notice you when evaluating applicants. Moreover, it gives employers more information about what skills and experiences they possess related to the job.

By including concrete examples of how you've used these skills successfully in past work settings, you can help boost their confidence in your abilities. This will make a strong case for why you'd be an excellent fit for the job.
What To Include in Your Upwork Proposal Cover Letter
How you format your cover letter is essential for effectively conveying your message. A professional cover letter should follow a logical structure and include key information, such as:
Contact Section: The contact section includes your name, phone number, and email address. It's usually located at the top of your letter. This is then followed by the hiring manager's name and company contact information.
Greeting: You can personalize your greeting by including the hiring manager's name. If you don't have information about their name, you can opt for "Dear Hiring Manager."As much as possible, avoid using "To Whom It May Concern." This sounds impersonal and too generic.
Intro: After your greeting, include a short but strong introduction paragraph. This part is where you can highlight what makes you qualified for the role.
Body: The body of your letter is where you can dive into further details about your qualifications and relevant experience. Include an explanation of how these previous accomplishments play a role in helping them achieve their goals.
Call to Action and sign off: End your cover letter strongly and positively. You can encourage the hiring manager to reach out to you. Don't feel shy to say that you look forward to an interview with them.
Effective Tips to Write a Winning Upwork Cover Letter
Keep it concise
When writing a cover letter for Upwork, keep the document's length to no more than one page. By making your points concisely, you will make a stronger impression and ensure that the hiring manager reads the rest of your letter.
Showcase your qualifications
Highlight the skills, experience, and qualifications that make you an ideal candidate for the job position. This should include relevant work history, certifications, or training courses which apply to the job description. You can also mention any awards or accolades demonstrating your success in similar roles.
Personalize your cover letter
Make sure to address the cover letter directly to the employer's name, if possible. Additionally, provide specific examples from your past experiences that show how your capabilities are transferable to the role. Doing this helps create an engaging narrative demonstrating why you would be an excellent fit for the company.
Limit your cover letter to one page
It can be tempting to go all in with your cover letter and detail all your work experience and qualifications. But you should be mindful of the letter's length.

It is best to limit it to one page or less. Hiring managers screen dozens of people a day. An overly long letter will more likely be overlooked than considered.
Stay away from buzzwords
The main goal of a cover letter is to sell yourself and what you can do to the hiring manager. And choosing the right words can make all difference.

Try to steer clear of or limit the use of generic buzzwords and phrases like the following:
People person
Team player
Loyal
Dedicated
Motivated
Tons of applicants use these words and phrases in the letter. And as such, they can be seen as empty. Plus, these phrases usually lack evidence. They can't prove anything to the employer.

Instead, you want to focus on using action verbs, job-relevant keywords and phrases, and evidence. This will help you better demonstrate your skills and expertise.
Incorporate keywords
Many employers use keyword searching when reviewing applications for open positions. To increase your chances of being noticed, incorporate keywords related to the job.

For instance, if you're applying for a software developer, you can include keyphrases like "data analysis" or "programming languages."

Additionally, match up these words with the words used in the job advertisement. This ensures that your application stands out amongst others.
Proofread and make necessary revisions
Before submitting your cover letter, take the time to proofread and edit it thoroughly. Check for any grammar, spelling, or punctuation errors that may have been missed during your initial review process. It is also essential to check for any formatting issues, such as font size or spacing.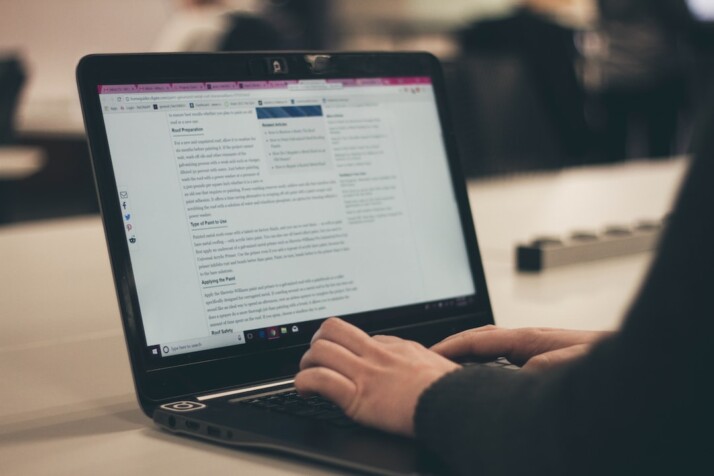 Sample Cover Letter for Upwork Proposal
For a Web Developer Role
Greetings [Name of Hiring Manager],

I am a skilled web developer, specializing in frontend and backend development for the past five years. When I saw your job post, I knew I would be perfect for this role.

My experience includes creating dynamic websites from scratch with HTML5, CSS3, JavaScript (including JQuery), PHP, and MySQL. Additionally, I have extensive knowledge of cross-browser optimization, user interface design, and usability testing.

I take great pride in being organized and diligent in my approach to each project. With a keen eye for detail, I leave no stone unturned in ensuring optimal results in the projects assigned to me.

I would love to showcase my abilities and deliver stellar outcomes for your business through this position. Kindly get in touch if you wish to discuss this further. Thank you for your time and consideration.

Warm regards,

[Signature]
For a Writing Role
Hi [Hiring Manager's Name],

I am an experienced writer and editor with a strong background in crafting compelling stories that resonate deeply with readers. With more than ten years of professional writing experience, I have developed the necessary skillset required for creating captivating content.

I also specialize in creating copy that is both clear and concise. And I believe that my creativity and technical proficiency make me an ideal candidate for this position.

If you want to see my work samples, please do not hesitate to contact me. I look forward to discussing this role with you further.

Thank you for your consideration.

Best Regards,

[Signature]
Final Words
Well-crafted cover letters are essential for making a great first impression on Upwork. They allow prospective employers to learn more about your skills and expertise.

They also provide an opportunity to showcase your personality engagingly.

A professional yet captivating cover letter can be the difference between getting noticed and being overlooked. Take a cue from these tips and sample cover letter for Upwork proposal to start writing your letter and winning more clients.

Good luck!
Explore All
Proposal Generator Articles