Nonprofit organizations have several opportunities to apply for grants. This means there's always a nonprofit organization needing your grant-proposal writing skills.

You're in luck if you don't know how to write it. This article explains the basics of nonprofit grant proposal writing. Not only that, there are sample nonprofit grant proposals for you to study as well.

In the end, you have all you need to create winning grant proposals at your fingertips.
What Are Grants?
A grant is a type of funding that helps organizations, businesses, and individuals cover the costs associated with a specific project or goal. Foundations, government agencies, corporations, and other sources typically provide grants.

These grants usually have specific criteria for the receiving nonprofit organization to meet. Writing a grant proposal is an integral part of the grant application process. It's your chance to convince potential funders that your project or organization is worth supporting and investing in.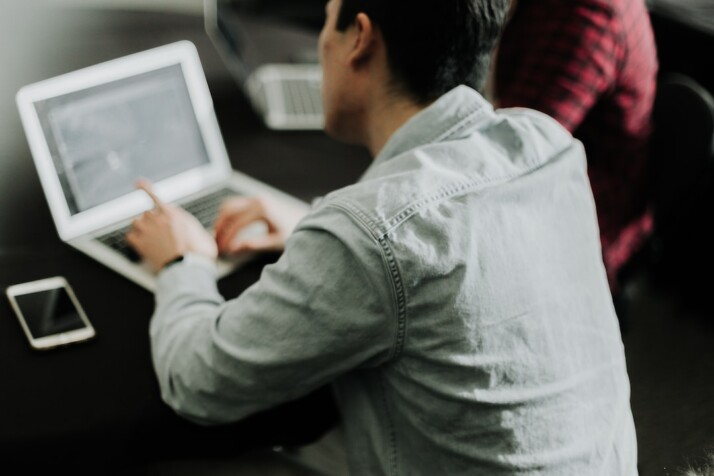 How to Write an Effective Nonprofit Grant Proposal
It's important to establish what your organization is trying to achieve in your grant proposal. Read more about this in the subsequent subsections.
Be Prepared
Before you start writing your grant proposal, it is important to be prepared. You should research the agency or foundation receiving your proposal and understand its mission and goals. This will help you know whether your organization is a right fit for the grant.
Avoid Being Generic
You shouldn't send generic grant proposals to organizations. It is unprofessional and could even result in the proposal being rejected. When writing your grant proposal, include information specific to your organization's goals, objectives, mission, and needs.

In addition, consider the specific requirements of the organization when writing it. This shouldn't be a problem if you've done a thorough background check and research.
Work on Your Data
Grants run into thousands of dollars. This isn't something a heartwarming story would get you. Instead, you'll have to work on your data. The data you'll present in your grant proposal should provide insights into the problem and how the fund will alleviate the problem.
Be Clear and Concise
It is important to be clear and concise when writing a grant proposal. Your goal should be to make your point in the fewest words possible while conveying all necessary information. To ensure that you are being as effective as possible, follow these tips:
Avoid using jargon or overly technical terms.
Keep sentences short and to the point. Longer sentences can often confuse readers and cause them to lose focus.
Make sure each sentence has one main point.
Break up large blocks of text with headings and subheadings. This will make it easier to skim through.
Sample Nonprofit Grant Proposals
Here are some sample nonprofit grant proposals for you to check.
Template 1
The Big Reads Foundation seeks grant funding for our mission of advancing literacy and education in underserved communities. Our organization has been working since 2018 to promote educational opportunities for all people, regardless of their backgrounds or socioeconomic status. We firmly believe that everyone deserves a chance to learn, grow, and succeed.

Our activities are wide-ranging and have included providing free tutoring services to students from low-income households. We offer books and other reading materials to those who may not have access to them. Further, we host community events featuring storytelling, learning initiatives, and much more. Each activity we engage in is tailored to the needs of the particular community we serve; as such, no two programs look alike.

To date, our efforts have been successful. For example, in 2020 alone, we distributed over 100,000 books throughout ten cities. In addition, we held 20+ virtual events to foster connection among youth and families while they were stuck at home during the pandemic. Furthermore, our volunteer tutor program saw a 20% increase in participants this past year, indicating a growing demand for our services.

Grant funding will enable us to expand on these successes by reaching even more individuals within our target demographic. We can hire more staff to help manage operations and purchase resources like textbooks and computers with additional funds. It will also help us develop new curricula and programming based on specific needs identified in individual communities. By investing in Big Reads Foundation, you can help us achieve our goals of improving literacy and furthering educational equality across the globe. Thank you for your consideration!
Template 2
I am writing to request funding from your organization on behalf of a nonprofit dedicated to providing access to equitable healthcare for all. We are committed to creating meaningful change in the lives of underserved populations, particularly those living with chronic diseases or conditions.

Our goal is twofold. Firstly, we strive to provide comprehensive medical care, treatment options, and support services such as counseling, education, nutritional assistance, and more. Secondly, we seek to address the root causes of health disparities, such as poverty, racism, and social exclusion. We do this by connecting individuals and families to resources that can help them improve their quality of life. Our work is grounded in both data-driven research and lived experience.

The nonprofit has made significant progress towards its mission through initiatives like our "Connecting Communities" program. This initiative connects low-income patients to vital primary care services and ongoing support. Over the last year, we have connected nearly 500 people to essential treatments and resources in Michigan alone. Our programs reach further than just direct medical care. They include educational opportunities and partnerships with local organizations that foster emotional wellness among participants.

Through additional grant funding, we can expand our efforts exponentially. We plan to establish new outreach centers across different states and implement innovative technology solutions to better manage patient records. These investments will allow us to serve even more individuals without sufficient healthcare access.

Your generous contribution would make a tremendous impact on the health and well-being of thousands of people. Together, we can break down barriers that prevent many from receiving the care they deserve.
Conclusion
By following the tips shared in this article, you can create winning grant proposals. The samples can also serve as templates to help you when you start creating your proposal. For extra help, you can use the INK AI assistant to create your grant proposal.
Explore All
Proposal Generator Articles