Writing an effective service proposal letter is key to securing new business. But writing one can often be intimidating for those unfamiliar with the process.
Don't worry, though. We're here with some steps you can follow to present your services compellingly and professionally. We've also got an excellent service proposal letter template you can refer to!
The importance of a service proposal letter lies in its ability to engage and compel the reader to act. By presenting a compelling argument through creative yet professional letters, you can increase your chances of winning over more clients.
What Is a Service Proposal?
A service proposal is a document that outlines the terms and conditions of providing a particular service. It serves as an agreement between two parties, with one party offering services in exchange for something of value from the other party.
A well-drafted service proposal should include all relevant information, including:
Scope of work
Payment schedule
Timeline
Deliverables
Dispute resolution process and any special requirements
By creating a detailed service proposal before beginning any project, both parties can ensure they are on the same page about expectations. This helps avoid costly misunderstandings down the line.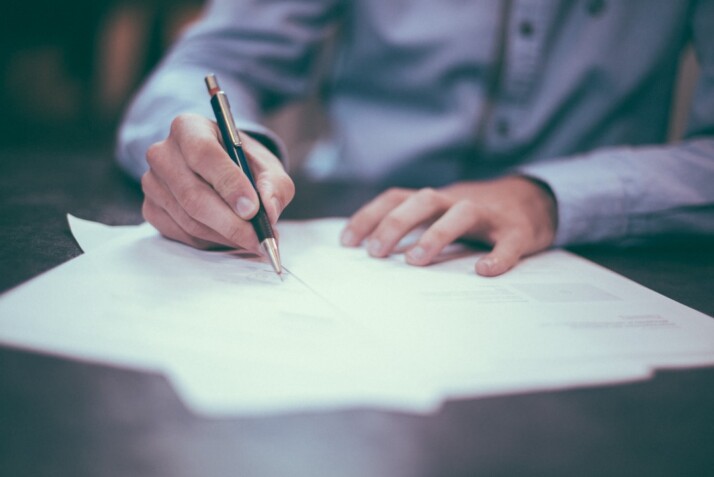 How to Write a Service Proposal Letter
Research the Potential Client.
Before crafting a service proposal letter, it is essential to do some research on the prospective client. This includes understanding their needs and expectations to tailor the letter's content specifically for them.
Additionally, researching their business and industry can help identify any trends or changes pertinent to your proposed services.
Choose an Enticing Subject Line (if Using Email).
If you plan on emailing your service proposal, an enticing subject line is a MUST. It's one of the first things your recipient will see, so it needs to make a good impression.
A good subject line accurately reflects the content of the message and provides enough intrigue for the recipient to open it.
Introduce Yourself and Your Company.
There's a good chance your client may be receiving proposals from other companies. As such, you'll need to show them that you're the right person for the job.
Include any relevant information regarding your credentials or expertise that may be pertinent to the project. This will make it easy for them to trust that you can do the job.
Identify Their Pain Points.
To help highlight your value, you can identify any challenges or "pain points" that your services can address for the customer. Lay out how you plan to solve these problems.
Keep it concise but still specific enough to give the recipient a clear idea of what you are proposing.
Try to Answer Questions Raised by the Client.
This is only applicable if your proposal letter is a response to a Request For Proposal (RFP). Check the RFP for questions or specific notes from the client.
Some common questions they may ask about price quotes, prior experience, or a schedule estimate. You don't want to leave any questions hanging if you're going to win them over.
Consider Providing a Quote.
If possible, provide a quote based on your initial assessment of the proposed project.
You can include the proposed service or project's cost estimates and payment terms. Be sure to list any additional fees or charges upfront so there are no surprises during negotiations.
End With a Strong Call to Action.
Conclude the proposal letter with a clear call to action requesting a response from the potential client. It could be a request to schedule a meeting, submit additional materials or simply discuss further details surrounding the proposed service.
And don't forget to thank them for their time. It's only polite.
Make Sure to Proofread.
Nothing says sloppy than a letter filled with typos and bad grammar. So before sending your proposal letter, double-check it for any spelling or grammar errors. You can also ask someone else to review it to help catch mistakes missed on your initial read-throughs.
Initiate a Follow-up Campaign.
Follow up regularly after submitting your service proposal letter with emails or phone calls as appropriate. This shows that you are serious about getting the job done and increases the chances of success.
Service Proposal Letter Template Examples
Example 1
[Your name]
[Your company]
[Your phone number]
[Date]
[Client's name]
[Client's company]
[Client's mailing address]
[Appealing subject line, only if you're sending it through email]
Hello [Client Name],
My name is [your name], and I am a [your title] with [your company]. I am reaching out to you today to discuss [the problem you are solving for the company].
At [your company], we [display of experience]. And I would love the opportunity to show you how we can help your business grow by [brief pitch for your product or service].
I'd be happy to answer any questions you have about how we can help you. Please respond here or by phone at [phone number] so that we can discuss your needs and build a plan that works for you.
Many thanks!
[Your name]
[Your position, optional]
[Your Company]
Example 2
[Your name]
[Your company]
[Your phone number]
[Date]
[Client's name]
[Client's company]
[Client's mailing address]
[Appealing subject line, only if you're sending it through email]
Dear [Name],
I am writing to offer my services for [Description of Service]. With over [X] years of experience in the field, I have gained the knowledge and expertise to provide exceptional results.
I understand that this is a big commitment and may require time and resources on your part. Therefore, I can assure you that I will always prioritize quality above all else.
Others have described my work as creative, innovative and reliable – words I strive to live up to every day. Furthermore, I'm committed to complete transparency and communication with you throughout the process, so we remain on the same page about expectations and progress.
I would be happy to answer any questions you have regarding my proposed service or meet with you in person if you prefer. Please do not hesitate to contact me at [Contact Information] if there is anything further I can do for you.
Yours sincerely,
[Your Name]
[Your position, optional]
[Your company]
Quick Tips for an Effective Service Proposal Letter
Describe in detail the services that your company provides.
Emphasize how the prospective client would benefit from the services you offer.
Address the reader formally and politely
Keep the content and format of the letter professional
Make it easy for them to reach you by providing your contact information with the letter
Keep it concise and to the point.
Attach copies of your company's portfolio or brochure.
Conclusion
Through a well-crafted service proposal letter, businesses can open up exciting new opportunities and establish lasting relationships with prospective clients.
Take a cue from the service proposal letter template examples in this article. You should be well on your way to creating powerful proposals to boost your business.
Explore All
Proposal Generator Articles