As a digital marketer, you'll have to write proposals a lot. Don't fret. Proposals aren't hard to write once you understand the basics. This article shows you how to create a winning digital marketing proposal.
In addition to that, we have some templates for you as well. Read through, learn, and find a template for digital marketing proposal that fits your needs.
How to Write an Effective Digital Marketing Proposal
Digital marketing is a great way for businesses to expand their reach, increase their prospect base, and drive profits. However, you may find it hard to secure deals without an effective digital marketing proposal. Below is a guide to help you get started.
Analyze Your Potential Client's Strengths and Weaknesses
If you want your proposal document to stand out, you should first analyze your potential clients. This analysis involves looking at their current digital marketing strategy and identifying their strengths and weaknesses.
In essence, you should conduct a SWOT analysis so that you can also find opportunities for growth.
Set Goals and KPIs
With your analysis, you can now set the goals you want to achieve. For example, you may look to help them drive more traffic to their website.
You may also help them improve brand visibility on social media. Whatever the goals are, make sure they are clear and achievable. To make this easier, set metrics to measure your success at every turn.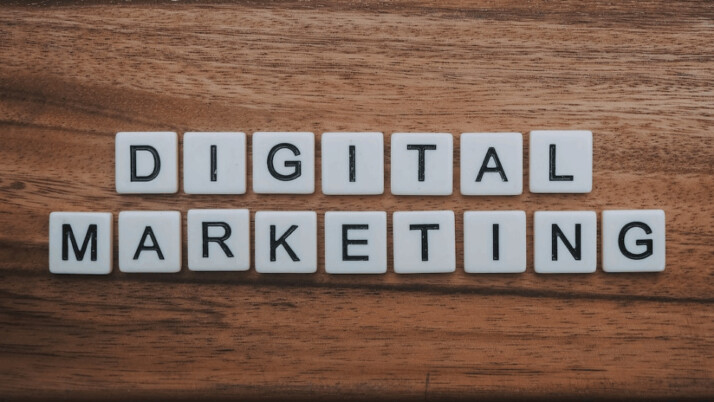 Show How You'll Achieve the Goals
Your potential client also wants to know how you plan to achieve your goals. Use your analysis to craft a plan that outlines the steps you'll take, the tools you'll use, and how long it should take.
Include details like how often you will produce content and what kind of customer service your team will provide.
Include Your Pricing
Price is usually one of the biggest factors for businesses when considering potential marketing services. So make sure to include your pricing in the proposal.
Include options with different levels of work and detail exactly what each package includes. This will allow them to weigh up their options, so they can pick the right solution for their needs.
Overall, make sure your digital marketing proposal is professional, detailed, and tailored to the client. Avoid sending generic proposals. It makes you look unprofessional.
Template for Digital Marketing Proposal
If you need a template for digital marketing proposal, check the samples below.
Digital Marketing Proposal Template 1
Executive Summary
As an experienced digital marketer, I understand the importance of creating a comprehensive plan for any business. Through my years in the field, I have developed innovative techniques to maximize engagement and ensure success. This proposal contains details regarding what my services would provide, including goals, timeline, and pricing. In short, I am confident that working together with me as your digital marketer will be beneficial for your new company.
Goals
The main goal of this digital marketing campaign is to create engaging content and establish a strong presence online. To do this, I'll use various tactics such as social media optimization, search engine optimization (SEO), and targeted ads through Facebook and Google Ads. All these combined tactics will enable us to achieve our ultimate objective: generate leads and attract potential customers to your website.
Timeline
I propose we set up a six-month timeline for this project to complete all the necessary steps outlined above. During this period, I will focus on researching trends in the industry and developing appropriate campaigns for your product/service. In addition, I will identify key influencers and their followers who may be interested in your product or service. Finally, at the end of the sixth month, we will assess the results of our efforts and make adjustments where needed.
Pricing
The fee for my services will be based on a few factors, including the scope of work and total hours spent. Once those variables are determined, I will put together a final package rate that meets your budget requirements.
I look forward to discussing this digital marketing proposal further with you and hope to start working soon! If you have any questions or concerns, please don't hesitate to contact me.
Digital Marketing Proposal Template 2
Executive Summary
A successful digital marketing campaign is essential to creating an effective presence online and boosting brand recognition and growth. This proposal outlines an extensive approach to establishing a strong digital footprint and engaging with existing and potential customers. It includes creating targeted content tailored to their interests, developing SEO strategies, expanding into SM platforms, optimizing website design, and providing top-tier customer service. The goal of this proposal is to deliver maximum ROI by enhancing user experience, optimizing page performance, maximizing conversions, and growing organic traffic.
Goals
The primary goal of this project is to increase visibility and engage users on all relevant digital channels through strategic campaigns. We will aim to create meaningful interactions with customers while keeping them informed about new offers, products, and services.
Our tactics will involve using custom designs, educational materials, contests, promotions, as well as regular updates that demonstrate how much we value our audience. Additionally, we will employ various data analytic tools to identify gaps in current offerings or areas where additional resources could be utilized.
Timeline
Phase 1
Content Development (Four weeks)
During this phase, we will work together to define the core message behind each campaign. We will determine keywords and phrases to target, generate ideas for content topics, and develop compelling visuals that align with your branding. At the end of this stage, we will have a robust library of content ready for launch.
Phase 2
SEO Optimization (Three weeks)
During this phase, we will implement search engine optimization techniques to improve rankings within web searches. This process involves keyword research, making sure titles are optimized for search engines, formatting meta tags correctly, improving site loading speed, and redirecting broken.
Phase 3
Social Media Expansion (Two weeks)
As part of this plan, we will expand your presence on popular social media platforms such as Facebook, Twitter, Instagram, and LinkedIn. We will also recommend strategies for engaging followers, driving interaction, and optimizing paid ads.
Final Thoughts
A digital marketing proposal is an important document that can help you stand out from the competition and win new business. It should be clear, complete, and detailed enough to provide your prospects with all the information they need to make a decision. With the right template, you can easily customize it for each prospect in just minutes.
Explore All
Proposal Generator Articles