Dealing with underachieving staff can be challenging. However, you can improve their work performance through training.
As the corporate training and development landscape evolves, a training proposal sample becomes integral to businesses. More so if you want to stay ahead in today's competitive world.
Well-crafted templates offer companies unique opportunities to evaluate their learning and development needs. They may also identify professional improvement areas and create effective training programs to boost workforce performance or sales.
What does a training proposal mean? In this article, we'll answer this question and show you typical samples.
What Is A Training Proposal?
A training proposal is a document that outlines the plan and process of providing training to an organization. It gives information on the type of activities to expect, how much time it will take, and how much it will cost.
A training proposal states objectives or goals to help the organization understand the benefits of the professional training services.
In fact, it sometimes discusses details like different skills that need to be developed. Proposals outline the best way to customize each individual's experience and propose a good schedule that meets everyone's time constraints.
Reasons For Writing Training Proposals
1. Companies create training proposals to ensure employees have the necessary knowledge and skills to achieve business goals.
2. Training proposals provide a comprehensive overview of key objectives, strategies, costs, and timelines for implementation.
3. They enable organizations to assess the effectiveness of training programs by providing available data on employee progress, feedback, and ROI.
4. Proposals also help build new relationships between employers and vendors or consultants by laying out expectations in clear terms.
5. By having an organized plan, companies can evaluate the potential benefits of different approaches to learning and development.
6. Companies use it to promote team-building exercises or plan leadership training.
7. It's also used to raise funding for tentative training plans.
How To Write a Training Proposal?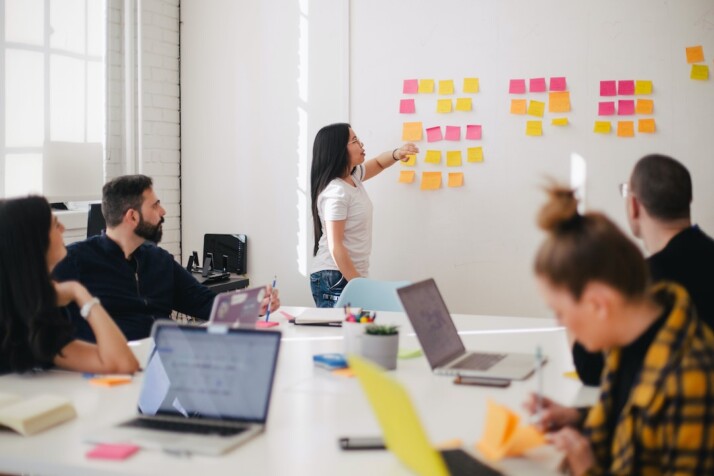 1. Outline The Relevance Of The Training
A training proposal should first state the relevancy and purpose of company training. Sometimes, companies include assessment analysis data to prove their point.
2. List Training Exercises And Activities
Afterward, you need to provide the details of the training in the proposal document. What do you plan to do during the training? Regardless of the timeline, all the activities involved in the training should be listed. Leaders can make adjustments to such details.
3. Highlight Training Expenses And Proposed Schedule
Outline all your scheduled plans and the proposed budget for the training. The company needs to weigh the budget proposal to approve the training.
4. Introduce The Facilitators And Trainers
Ultimately, you need to list the people that will handle the training. It doesn't matter if they are in-house leaders or an outsider. Also, add their accomplishment, credentials, and abilities in this section.
Training Proposal Sample
Name of Company] is pleased to offer a training proposal in [Topic] for [Client Audience] and their respective organizations. We are confident that the knowledge we will impart to our audience will be beneficial, both professionally and personally. Our experienced trainer, [Name], has decades of experience in [Topic]. The trainer is also uniquely qualified to give insights into how the skills can be used in practice.
This proposed program includes two days of instruction covering all of the fundamentals of [Topic]. Training topics will include, but are not limited to, [X], [Y], and [Z]. In addition to providing foundational knowledge, [Trainer] will discuss best practices. They will provide real-world examples demonstrating these concepts' importance and effectiveness.
Attending this course costs $[Budget] per person, including materials, breakfast/lunch, and coffee breaks. A minimum attendance of [Number] participants is required for the course. It requires at least four weeks' notice before the start date.
We believe that taking part in this workshop could greatly benefit this organization. It will give the staff up-to-date information on [Topic] and insight into best practices. It would also enable you to stay competitive while ensuring that personnel remain current on the latest trends. We look forward to discussing further details with you and hope to hear back soon.
Note: A training proposal can be about 2 to 3 pages.
Wrapping Up
A training proposal is a document that gives an overview of the project. A well-crafted training proposal can help convince management to approve your project and allocate the necessary budget.
Creating a comprehensive and detailed training proposal can be easy. By following the tips and training proposal sample above, you can ensure your proposal is ready.
Or you can take advantage of INK's AI Assistant to create a compelling proposal from scratch.
Explore All
Proposal Generator Articles