A website can provide an excellent opportunity for businesses to increase their value and prospects. It's a way to create a better impression with potential customers.

This article provides well-detailed web development proposal samples to help you craft one effectively while considering your client's needs and objectives. A good web development proposal ensures that your business and the client are on the same page.

So, let's dive deep into the details!
What Is a Web Development Proposal?
A web development proposal is a document prepared by a web designer or developer. It outlines the scope of a project, including details such as project goals, timeline, cost, and deliverables.

It also presents ideas on creating, designing, and improving an existing website to meet desired objectives. This helps potential clients decide whether they want to hire you for the job.
Key Components of a Web Development Proposal
A web development proposal should be clear and complete to set the stage for your project effectively. To create a compelling proposal that brings better value to you and your client, make sure to cover these key components in your proposal:
Executive Summary
This section is an overview of the project, which outlines the client's problem and your proposed solution as the service provider. It will demonstrate how you will address the issue presented by the customer effectively. It provides clear expectations for both parties involved.
Scope of Work
The Scope of Work outlines exactly which services will be provided by the service provider and any possible variations depending on the client's preferences. This is essential for ensuring all parties involved are clear on what they can expect from each other throughout the duration of the project.
Timeline
The timeline is another crucial component of a web development proposal. It maps out when different tasks must be completed and highlight any potential roadblocks that may arise during the process.

By creating this schedule, both parties will have visibility over how long the project will take to complete. Thereby, it avoids any surprises along the way.
Expenditure
Expenditure is vital as it provides a breakdown of the costs associated with the project. This helps to ensure that the client understands what their financial commitment is going to be before signing off on anything. Additionally, note how invoices will be sent and when they are due.
Contact
Finally, you must include contact information, so the client knows how to reach out with questions or concerns.

Additionally, having set business hours is critical for building an effective contractor-client relationship. It allows both sides to politely refuse communication outside of those times, ensuring healthy boundaries and expectations.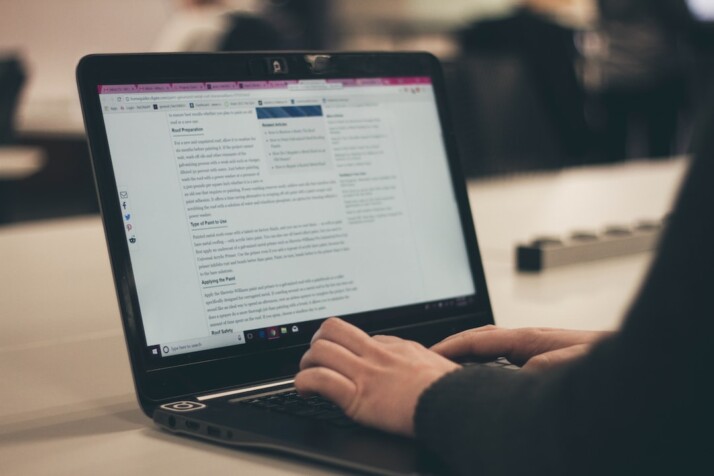 Effective Web Development Proposal Samples
Here are two web development proposal templates to help you craft an effective proposal that will gain more clients:
Proposal Template 1:
Executive Summary:

This web development proposal outlines the terms of a custom project to create and launch a website for an individual or organization. This will involve developing the design, coding, and implementation of the content and troubleshooting potential problems during the process.

Scope of Work:

The scope of work includes creating a customized website tailored to the client's specifications. This involves designing the layout, graphics, and coding, ensuring that all necessary technical aspects of the site function correctly.

Additionally, we will be responsible for optimizing the website's search engine optimization (SEO) capabilities to improve visibility on major search engines. Furthermore, we will provide ongoing support and maintenance post-launch to ensure any issues encountered during regular use are promptly resolved.

Timeline:

We estimate the entire web development process will take approximately 8 weeks from initial conception to launch. During this time, weekly updates will be sent to keep the client informed about progress. The breakdown of timelines is as follows:
Weeks 1-2: Concept Development & Design
Weeks 3-5: Coding & Testing
Week 6: Final Deployment & Optimization
Week 7: Content Adjustments
Week 8: Launch
Expenditure:

A flat fee of $XXXXX is required to cover the cost of developing and launching the website. This amount covers labor costs associated with the design, coding, testing, deployment, optimization, and content adjustments listed above. It also covers additional services, including SEO optimization, support, maintenance, and backups. In addition, hosting fees may apply depending on the size and nature of the website.
Contact:
For more information regarding this web development proposal, please do not hesitate to contact us at [YOUR_EMAIL] or call us at [YOUR_PHONE_NUMBER]. We look forward to hearing from you and helping bring your vision to life!
Proposal Template 2:
Executive Summary:

I am an experienced web developer with years of expertise in coding and development. I have a strong reputation for building secure, reliable websites optimized to meet customer requirements and deliver the highest quality of experience.

My goal is to create a powerful web presence for your business. I will make a website that will convey your unique brand identity while providing optimal functionality and features.

Scope of Work:

I propose to build a custom website from scratch utilizing the latest technology and industry standards.

The website will include the following components: design layout, navigation structure, content management system (CMS), search engine optimization (SEO) integration, back-end development, and testing. All aspects of the site will be designed according to your specifications, ensuring it meets all expectations and provides users with a great experience.

Timeline:

I understand that time is of the essence, and I can assure you that your website will be completed within two weeks. This timeline includes the creation of the design layout, implementation of features, backend development, and final testing. During this period, I would also provide ongoing support to ensure all work progresses as scheduled.

Expenditure:

The total cost of the project will be $[x]. This includes everything from the design process to the deployment of the finished product on the server. It also includes any additional services such as domain name registration and hosting.

Contact:

If you're interested in discussing further details, please feel free to contact me anytime at [x] email address or phone number. I'm available at all times and am looking forward to hearing from you.
Conclusion
Web development proposal samples provide a great foundation for any potential project.

With the tips and templates in this post, a developer can quickly create a compelling proposal that will be well-received by clients. You can take inspiration from the given samples or tailor them to your needs.
Explore All
Proposal Generator Articles