You will need a convincing proposal if you're hoping to get more clients for your web design services.

It should set clear expectations, how to scope out the project, and how to manage resources for maximum efficiency. To help you get started, we've outlined the key elements you should include and a free website redesign proposal sample template.

A great company website leads to more visitors, conversions, and sales. But an outdated and confusing website will drive away your visitors. This is why reevaluating websites from time to time is essential.

And by including all the necessary elements in your proposal, you can effectively communicate your vision and secure approval from your clients.
What is a Website Redesign Proposal?
A website redesign proposal is a document that outlines the details and costs of changing an existing website. It can also include recommendations for additional features, content and design changes, and technical specifications.

This type of proposal is used for businesses that want to update their web presence or move from one platform to another.
What To Include in a Website Redesign Proposal
Scope of Work
This includes outlining the tasks that must be completed and a corresponding timeline to help measure progress. It should also include which deliverables are expected from each party involved.
Budgetary Estimates
This section estimates how much the entire website redesign process will cost. You can include resources like hosting, third-party platforms, or any additional personnel needed for the project.
Technical Requirements
For a website redesign to be successful, specific technical requirements must be met. These can include software requirements, hosting considerations, security protocols, browser compatibility, and so on.
Design Specifications
The design specs should clearly define visual elements like colors, fonts, images, and graphics. It can also outline any interactive features, navigation bars, and content display needs.
Maintenance & Support
For your redesigned website runs smoothly after launch, it's essential to have a plan in place for ongoing maintenance and support services. You must have plans for bug fixes, security updates, optimization services, or analytics tracking.
Test Plan
Include steps taken during testing for pre-launching the new website, such as usability tests, stress tests, browser compatibility tests, etc.
Client Responsibilities
Ensure you set clear expectations around what the client is responsible for providing. They might need to provide you with logos or photos, copywriting, domain registration information, etc.
How to Write a Website Redesign Proposal
Identify the Problem: Assess the current website design and identify needed improvement areas. You need to look at issues with navigation, usability, aesthetics, or any other design elements.
Gather Necessary Data: Research competitors' websites and potential target audiences. This will help you assess what is currently being done in the industry and what trends should be considered when redesigning a website.
Define Goals and Objectives: Clearly define specific objectives for the redesign project. It could be to increase user engagement, improve brand recognition, and optimize conversion rates.
Create Design Concepts: Develop visual designs that support the stated goals and objectives while staying true to the overall brand image. Be sure to include mock-ups of each proposed concept and descriptions explaining how it fulfills the project requirements.
Write Detailed Proposal: Compose a proposal document clearly outlining the steps in the redesign process. Include the scope of work, timeline, budget, and deliverables. You can also add examples to illustrate your points if appropriate.
Present Final Plan: Present the finalized plan to stakeholders and obtain approval before moving forward with implementation. Clearly articulate how this redesign will benefit them and why they should invest resources.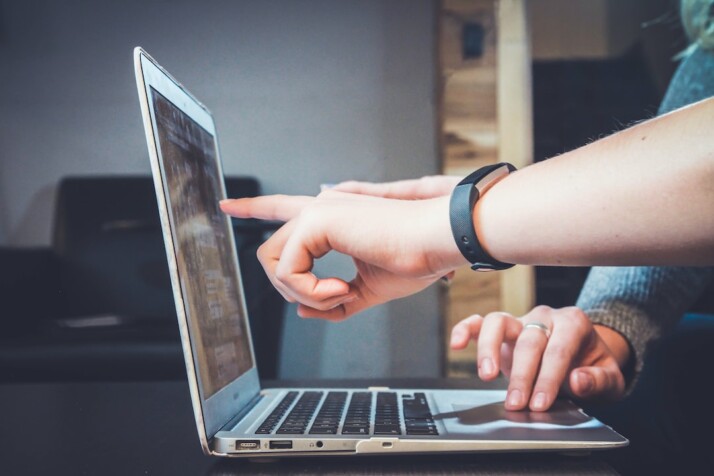 Website Redesign Proposal Sample Template
Sample 1
I. Introduction
A [Company] website redesign is necessary to create an attractive, efficient, and user-friendly platform for customers to access information about our services and products.

We want to present ourselves as a modern and forward-thinking company. Our goal is to increase both customer satisfaction and revenue.
II. Goals and Objectives
[Company] 's main goals for this project include:
Enhancing the overall design and layout of the website
Making navigation easier by improving website usability
Increasing customer engagement through improved content
Optimizing performance speed
Creating an interactive experience that enhances customer loyalty
III. Scope of Work
The scope of work includes:
A comprehensive assessment of the current site structure, layout, and functionality
Designing/developing new pages or modifying existing ones
Creating engaging multimedia content such as photos, videos, audio files, and graphics
Developing page templates and other elements that improve the visual appeal of the website
Testing the redesigned website for compatibility across multiple browsers and devices
Implementing security features that protect personal data from theft or misuse
IV. Deliverables & Timeline
[Company] expects the following deliverables within the specified timeline:
Website design proposal: X weeks
Prototypes for review: X weeks
Final designs completed: X weeks
Tested website ready for launch: X weeks
Ongoing support and maintenance (if applicable)
V. Budget
[Company] has allocated a $[X] budget to complete the project. This includes labor costs, materials, and any additional expenses incurred during development. The budget may be adjusted based on any changes made to the scope of work.
VI. Conclusion
We believe this website redesign will make a lasting impression on our customers while contributing to increased revenues. Don't hesitate to contact us with any questions or need more information. Thank you for your time and consideration.
Sample 2
Client: [client]

Date: [date]

Project Lead: [name]

I. Introduction

This proposal outlines a comprehensive plan for redesigning [website] to enhance user experience and meet modern web design standards. I have created this document as a blueprint for improving the site while preserving its unique elements and features.

The following sections provide an overview of the existing website, proposed changes, timeline, cost estimates, and client requirements.

II. Analysis of the Current Website

[Brief description of current website]

III. Proposed Changes

[Description of proposed changes]

A. Layout & Design

[Description of layout & design]

B. Functionality & Features

[Description of functionality & features]

C. Content Optimization

[Description of content optimization]

IV. Timeline & Deliverables

[Outline of project timeline]

V. Cost Estimate

[Estimated cost]

VI. Client Requirements

[List of client requirements]
Final Words
A website redesign will take time, effort, and money. But it can be critical to a company's online success. Good proposals should consider the goals of both the company and its clients.

Be detailed as possible, and don't let any questions hanging. Take a cue from this website redesign proposal sample, and you should be ready to write a winning proposal!
Explore All
Proposal Generator Articles