A building contract termination letter is a written document expressing a party's intention to cancel their business agreement. Upon receiving a termination letter, a contractor must vacate the site and remove all their materials, appliances, tools, and equipment. They must also deliver the work [or part of it] as stipulated in the notice.
There are a good number of reasons for terminating a building contract. These are:
A breach of contract – where either party violates the terms of the contract
Frustration – where the failure to comply with contract terms is the fault of neither party, but rather, extraneous variables. (Force majeure such as acts of God, war, labor stoppages, etc.)
Convenience – where a client terminates a contract for failing to come up with the funding necessary for the project's completion. (However, this still leaves the client open to legal action.)
Insolvency or Bankruptcy – these circumstances are unique per project. A construction project may be terminated if the client or contractor becomes insolvent or bankrupt.
Apart from these main reasons behind a contract termination, here are some measures parties can take regarding a construction contract.
Related: Rescission
A Rescission is a process where both parties return to a state as though the contract never existed. This is a measure useful for resolving issues relating to a faulty contract. In most cases, people take legal action because of a party's failure to comply with contract terms. [No problem with the contract, execution is faulty.]
In this instance, the question lies in the soundness of the contract and when there is a serious error in its creation. [Contract is faulty, no problem with execution.]
Related: Suspension of Performance [of Contract]
A suspension of performance is a measure that suspends contracted work. Here, the contractor is not obliged to continue working on the project. Contract suspensions are ideal for projects where the clients have difficulty raising project funds but do not wish for the contract to be terminated.
The Housing Grants Construction and Regeneration Act give contractors the right to suspend the performance of contract-mandated tasks when clients fail to pay dues.
To better understand a building contract termination letter, we first must understand the thing that it's meant to terminate.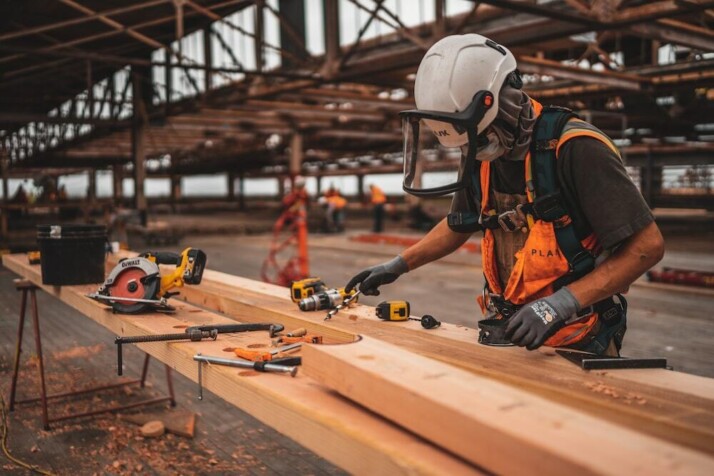 What is a Building Contract?
A building contract is a written document outlining the terms and conditions between a client and a contractor. It includes a list of all deliverables, such as project-specific details. A building contract is also called a "main contract" for instances when the contractor may need to work with sub-contractors.
The main premise of a building contract is to ensure that both the employer and contractor are clear on the project's requirements. It also outlines the costs, deliverables, and special conditions. [Including contract termination terms.]
A contract is a written agreement where an employer asks a contractor to build a project, and the latter agrees. It provides both parties with information related such as:
The type of results the employer wants.
A work schedule.
Payment matrix they both can follow.
A building contract is just a form of contract where one agrees to perform a service, and the other agrees to pay. It's business as usual, but its main use is, so both parties have a recognized demandable right. [Project completion for employers and payment for contractors.]
The Importance of a Building Contract Termination Letter
A building contract termination letter allows the recipient party to review the contract and check whether the grounds for contract termination are valid. All contracts outline the grounds for contract termination. They can be:
Poor workmanship
Excessive delays
Failure to meet client's expectations.
A contract termination letter is also a part of the contract termination process. Before terminating a contract, the initiating side must first send a notice of intent. Taking the time to review the contract before sending a notice of intent is crucial.
The failure to give notice means that you fail to get the results you want. It also means you could also be open to a wrongful termination lawsuit, which is surely costlier than simply working things out.
In Summary
The main purpose of writing a building contract termination letter is to inform a client or contractor of your intent to terminate your contract. Termination letters are both a form of courtesy as they are part of proper procedure. The failure to use a termination letter can lead to legal complications like a wrongful termination lawsuit.
Writing a termination letter is as simple a matter is filling up a free template online. Despite this, it's still best you take the time to have a lawyer assist you.
Explore All
Termination Notices Generator Articles