A concise, informative email is the best way to inform employees that they will leave your organization. A sample letter announcing employee termination ensures the message is delivered professionally.
If you're a business owner or human resources manager and you need to break the news to an employee, this article is for you.
Keep reading to find out the value of sending a written resignation announcement, the best way to break the news to coworkers, and some sample resignation letters you can use as a starting point.
Motivations for Providing Pre-Departure Notice
Notifying coworkers of an employee's impending departure is essential for ensuring business commences as usual in the wake of a release. You should usually inform your other personnel as quickly as possible, but only after the departing employee has notified the appropriate parties.
What happens is that the departing employee's coworkers get enough time to say their goodbyes. They should also know how to manage the retiring worker's responsibilities until a successor can be located.
What Should an Employee Termination Email to Workers Entail?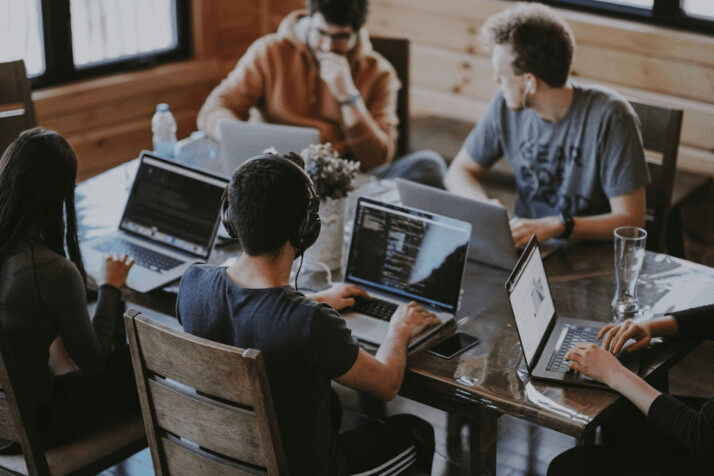 In a farewell email to a worker, it's essential to cover a few specifics. If you want to make sure you don't forget anything, here's what to do:
1. Make the Announcement in the Appropriate Quarters
The news should reach the entire staff if they know the departing worker. If not, the employee's department should be the sole one to get the news. Sharing the news with a division that never worked with the individual is disruptive and pointless.
2. Be Direct and to the Point
Don't waste time at the beginning of the announcement with some fancy language. Instead, immediately emphasize that a particular person (whom you should identify) will depart the organization.
3. Specify when you plan to leave
If no specifics are given, employees who receive emails announcing a colleague's leave will likely be inundated with inquiries. Ensure they're not forced to deal with anything that could be bothersome. Instead, you should begin the notice by stating the employee's last day of employment.
4. State the Reasons for the Employee's Departure, if Relevant
Describe the situation to other staff if the departing employee permits you to do so. However, you should not disclose the employee's termination or layoff.
5. Go over the action plan
If you are still looking for a successor for the retiring employee or have already found one, let the team know. It's also important to talk about whether the remaining staff will need to take over the absent worker's regular responsibilities.
6. Make an invitation to a farewell event if appropriate
Whether it's a casual lunch or a more significant celebration, include the time, date, and location of the farewell event in the email notice.
7. Express your appreciation
Since many workers don't feel appreciated, you must thank the outgoing worker for their contributions and encourage their coworkers to do the same. When you express appreciation, you send a message to your coworkers that you've taken note of and value their efforts.
8. End Well
Signing your name and position at the end of the email sends a solid message to the recipient that this is an official document. Put in your actual signature instead of just typing your name.
Sample Letters Announcing Employee Termination
For assistance in crafting your proclamation, please use the following outline. Please personalize it by entering the appropriate information in the brackets.
Sample 1:
Subject line: [Employee name] is leaving the company
Hello everyone,
I am writing to inform you all that [employee name] is leaving the company on [departure date]. We want to thank [employee] for their contributions and wish them all the best in their future endeavors.
[Employee's manager] will be handling their projects and responsibilities. If you have any questions, please direct them to [manager's email].
Again, we thank [employee name] for their time with us and wish them well.
Warm Regards,
[Your name]
Sample 2:
Dear All,
With bittersweet feelings, we announce [employee name] will be leaving the company on [departure date]. We are sad to see such a talented employee go, but we wish them all the best in their future endeavors. Please join us in giving [employee name] a warm sendoff on their last day.
Best Regards,
[Your name]
Conclusion
Using a sample letter announcing employee termination creates a general framework for structuring your goodbye emails. If you want to use INK, you will have various samples to choose from to make a perfect choice.
Explore All
Termination Notices Generator Articles