Writing a rental notice of termination may seem challenging, especially if the parties involved are familiar with one another. However, the letter doesn't have to be complicated, and with the help of a sample rental notice of termination, it can be made easier.
Landlords and tenants use lease termination letters to cancel leases early or state that the lease term will not be renewed once it expires. This letter may be written by either party to a lease and delivered to the other. Find out how to write an official sample rental notice of termination in this article.
What Is A Rental Notice of Termination?
Most lease agreements stipulate that you submit written notice within a specific period if you need to terminate your lease early. Even if your lease does not call for a formal notice of termination, using one can protect you in the event of a disagreement.
A landlord or tenant will frequently give the other party a lease termination letter at the end of a lease term. This is to avoid any misunderstanding over when the property will be unoccupied. Landlords may also use this document if they want to raise the rent, but the existing tenant declines to renew under the revised terms.
Tenants are required to give their Landlord formal notice before terminating their lease. A written notification informing the Landlord of a tenant's intention to terminate the lease and vacate is required. Typically, a tenant needs to give a 30-day rental notice termination letter. In some states, a renter must provide up to 90 days' notice.
Understanding that a letter terminating a lease differs from an eviction notice is crucial. When a landlord wants to evict a tenant for violating the conditions of the lease, they will give them an eviction notice. Rental notice of termination is frequently utilized when both the tenant and Landlord have complied with the conditions of the contract.
Sample Rental Notice of Termination
Provided you know the details of the lease agreement, writing a rental notice of termination should be easy. Here are some sample rental notices of termination letters you can use if you don't have the time to write one yourself:
Sample 1
(Name and address)
[Date]
[Landlord's name & registered address as stated in the lease]
Notice of Vacate Apartment
Greetings, [Landlord]
I am giving formal notice of my decision to vacate the apartment by sending you this letter. My rent was supposed to be due by [Insert date], but I'll leave 30 days earlier because [insert the motivation here].
Please remember that I paid a $____ security deposit on [Date]. I have left the unit in good shape; therefore, I anticipate getting my full money back.
Sincerely,
[Signature]
[Name printed]
Sample 2
[Current Date]
(Your Name)
Your home address
Dear [Name of Landlord],
I'm writing to let you know that I'll be breaking my lease on [the Date you've set]. This letter serves as the required [required notice] under the lease terms.
By [day you plan to terminate], I will pack up my possessions and hand my keys back to the [address of the property estate].
Please send me my security deposit today to [your new address].
I'm grateful.
Sincerely,
(Your Name)
(With your Signature)
Sample 3
Date: [Name of Landlord]
[Landlord's address]
[CITY]
Dear [name/s]
Tenancy at: [Insert address of tenancy]
This letter gives a notice of termination of the periodic tenancy agreement at the address mentioned above.
The lease will expire on [Enter Date at least 28 days from but excluding today, taking delivery time into account].
To end the lease, I must provide you with at least 28 days' notice under the Residential Tenancies Act of 1986.
Please get in touch with me if you have any inquiries.
Phone:
Email:
Address:
Best regards
[Name of tenant]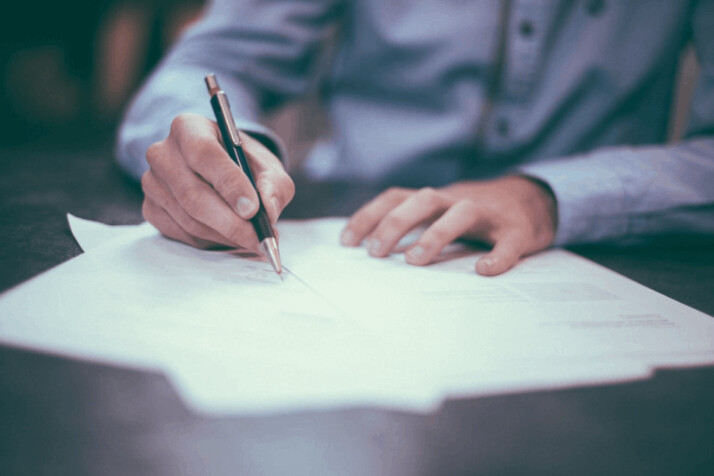 Conclusion
There is no fixed rule for writing a rental notice of termination letter. Some people take a more concise approach and have it done in one paragraph. Others prefer to write a lengthier letter to ensure every point is addressed, but it can be shorter. However it is, make sure you comply with your local laws.
If you need to terminate your lease, the samples of rental notice of termination shared in this article prove helpful.
Explore All
Termination Notices Generator Articles