It's never easy to end a relationship, especially in business. That's why knowing how to write an effective and professional vendor contract termination letter is essential.
This document is a formal notice of your intent to discontinue the vendor agreement between you and the other party. A well-crafted letter will ensure that all parties know the decision and that any potential liabilities are understood.
This blog will discuss how to write a good Contract Termination Letter.
What Is a Vendor Contract Termination Letter?
This Contract Termination Letter is a legally binding document that formally notices your intent to end an agreement or contract with another party.
It should include a well-written description of the terminated deal, the date that the termination will be effective, and any applicable legal considerations or liabilities.
What to Include in a Vendor Contract Termination Letter
When writing a Contract Termination Letter, make sure to include the following elements:
– The name of both parties involved in the contract
– A statement of intent to terminate the agreement/contract
– The date that termination will take effect
– Details of any obligations that remain after termination (if applicable)
– Any relevant legal information regarding liability
– An acknowledgment from both parties that they understand and accept the terms outlined in the letter.
Tips on How to Write a Vendor Contract Termination Letter
1. Be Clear and Concise
Ensure you are straight to the point when writing a contract termination letter. Avoid rambling, and be sure to include any relevant details that are necessary for both parties to understand the termination.
2. Use Formal Language
Write in an appropriate tone for a business document, using correct grammar, spelling, and punctuation.
3. Proofread Before Sending
Before sending out the Contract Termination Letter, read through it carefully to ensure all information is accurate and there are no typos or errors.
4. Keep a Copy of the Letter
Once you've sent it out, keep it on file in case any legal or financial matters arise.
Example of a Vendor Contract Termination Letter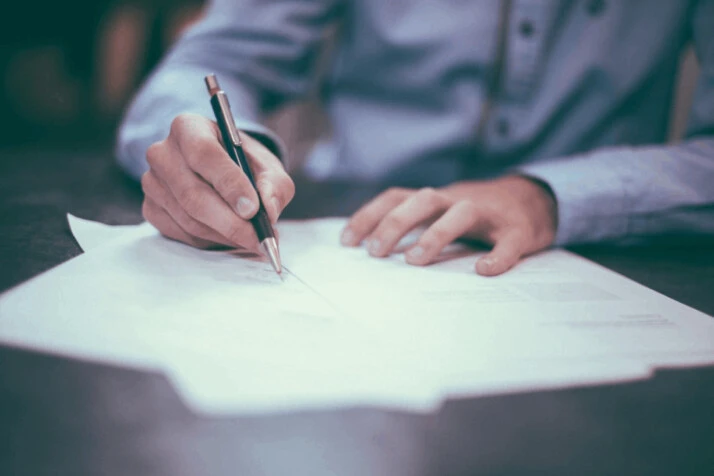 Below is an example of a Contract Termination Letter:
Dear (Name),
This letter serves as formal notice that we, (Company Name), are terminating our contract with you, (Name). This termination will be effective as of (date). We have discussed this, and both parties understand and accept the terms outlined in this document.
Per the terms of the agreement, all obligations must be fulfilled by (date). If there are any outstanding liabilities, please inform us immediately so we can resolve them. Any other legal considerations should also be disclosed within seven days from today's date.
Thank you for your further cooperation in this matter. Please feel free to contact us if you have any further questions.
Sincerely,
(Company Name)
Conclusion
Writing a Contract Termination Letter is not difficult, but ensuring that all parties understand and accept the terms outlined in the letter is vital. Use these tips to help you craft your letter, and be sure to read through it carefully before sending it out – to ensure everything is accurate and precise. Good luck!
Explore All
Termination Notices Generator Articles