A good boss is hard to come by. And when it's time for them to retire, you need to send them off with nothing less than a genuine message. But finding the words to express your feelings can be challenging. To help you out, we've laid out over 50 best wishes for retirement for boss that you can get inspiration from.
Aside from best wishes examples, we'll also share some quick tips on how you can write a great message that they will surely love! Keep on reading to learn how to paint a smile on your boss' face in the workplace one last time.
Tips for Writing Great Retirement Best Wishes
Writing your best wishes for your boss doesn't need to be complex. It simply has to be sincere and personal. Once you're focused on these necessary points, your message can be more effective.
Here are some valuable tips to help you out:
Establish the Tone: A retirement message should use a warm, heartfelt tone that reflects appreciation and recognition of the retiree's contributions throughout their career. Consider including anecdotes or funny stories to show personal fondness towards the individual.
Show Appreciation: Thank the retiree for their hard work and dedication over the years. Let them know how much you will miss them and how valuable their contributions were to the company and its success.
Share Wishes for the Future: Express hope for the retiree's continued health, happiness, and well-being in retirement. Wish them luck as they go on this new journey in life.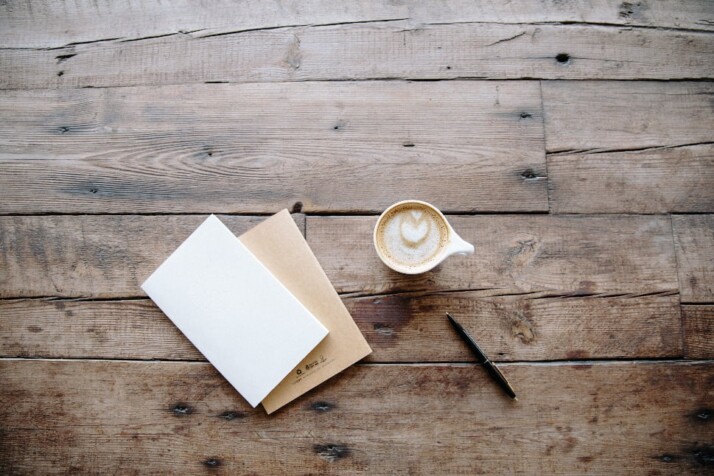 Best Wishes for Retirement for Boss
Appreciative Messages
Your best wishes for retirement for boss are a great opportunity to show your appreciation for them. You can thank them for the things they taught you, their leadership, or their dedication toward work. Here are some appreciative messages you can use:
Words aren't enough to thank you for your tireless work and unwavering commitment to our team's success. You leave behind an enduring legacy that we will always remember.
Wishing you a fond farewell as you start on the next exciting chapter of your life. It has been an absolute pleasure working under your leadership and guidance all these years.
Your strong work ethic, can-do attitude, and enthusiasm will be deeply missed. May this retirement bring you joy and fulfillment in every way!
Wishing you a happy retirement. Thank you for all you've done for the team and me over the years. I appreciate your work, and I will miss working with you.
Wishing a fond farewell to an exemplary leader. Congratulations and best wishes on your retirement. Your tenure as a boss has been truly inspiring. Thank you for being a great boss!
Wishing a fond farewell to an outstanding mentor, we bid adieu to our esteemed boss, who is retiring. From teaching valuable lessons to leading by example, your guidance has been indispensable in our lives.
Happy retirement! Your ideas, perspectives, and guidance have always been inspiring. You were more than just a boss, you were a wise mentor, and you were a good friend.
It has been a wonderful pleasure to work with you these past 8 years. I have learned so much from you. Thank you, and we will truly miss you.
You were a good boss because of your vision. But you are an even greater boss because of your kindness and positivity.
Wonderful Retirement Best Wishes
A wonderful boss deserves nothing less than wonderful best wishes. Take inspiration from these messages:
Wishing you a blissful retirement filled with endless days of joy and contentment! We will all miss you.
I offer you my sincerest best wishes as you embark upon the joyous journey of retirement! After all your hard work and dedication, I hope you enjoy the fruits of your labor.
Congratulations on this special milestone. May it be full of endless happiness and meaningful moments to cherish forever!
Congrats, [Name of Boss]. I hope you will have a fantastic time in retirement! We are surely going to miss you, but we will never forget you. You've done so much for the team. I wish you only the very best in this new chapter of your life!
Congratulations on your retirement. Thanks for all the great memories. Your contributions to our company will never be forgotten. Happy retirement!
I wish you a happy future devoted to spending time with your family, friends, and hobbies. Congratulations, and enjoy your well-deserved retirement.
Wishing you the best in your retirement, dear boss! May this next chapter of life be a jubilant journey filled with captivating experiences and serendipitous moments.
Here's to hoping that your newfound freedom brings about endless joys and fulfilling memories for years to come. Congratulations on your new venture!
You will be sorely missed, but we know that this new chapter brings exciting possibilities for you and those around you. Farewell, and enjoy the journey ahead!
As you embark on this new journey, may all your endeavors bring joy, success, and contentment. All the best!
Fun Best Wishes for a Fun Boss
Work is a lot more fun when you have a fun boss. If your boss is the fun type, you can take a more humorous tone with your message. They will surely love it!
Every day starting tomorrow is a day off for you. Enjoy!
Even if you're retired, prepare for an endless flow of questions from us. We will truly miss you and your jokes.
For being an amazing boss, your reward is a well-deserved vacation until the last of your days.
Well, think on the bright side. When you're retired, we won't give you headaches anymore. Happy retirement!
Can we retire with you too? We can't imagine this office without you, but we are also happy you can enjoy more time with your family. Enjoy retirement!
Congratulations on your retirement! Now we don't have to laugh at your jokes every day.
Your retirement is simply life's way of telling you that it is time to put your friends and family before work. Happy retirement!
Every day can now be a fun weekend for you!
Are you ready to trade your thinking cap for a nightcap? We hope you enjoy retirement!
Congratulations on your promotion to one of the best roles in life. Enjoy it to the fullest!
Welcome to freedom. Happy Retirement!
Congratulations boss. Now you can get rid of the suit and tie and put on your pajamas.
Never again will you have the Monday blues! Enjoy every single day of retirement.
Goodbye, work stress and tension. Hello Pension. Happy Retirement!
You're now free as a bird! You've earned your wings! Enjoy retirement.
Sweet Retirement Messages
If you are close to your boss, saying goodbye can be very hard. Try to write them a message that shows your love and gratitude in the most genuine way.
Wishing you a joyful retirement, boss! May this new stage of your life bring you countless blessings and fulfillment. It's been an honor to have worked under your remarkable leadership and guidance all these years.
Wishing you a fond farewell as you embark on your new adventure in retirement! May each and every day be filled with joy, good health, abundance, and all the blessings life has to offer.
We will miss your presence in the office dearly. But we take comfort in knowing that you'll be enjoying every moment of your newfound freedom with utmost delight. Congratulations on this momentous milestone!
Wishing you a happy and fruitful retirement, boss! As you step away from the workplace, may your years ahead be filled with wonderful new adventures. May you find peace and contentment as you take this next big step in life. Best wishes for good times ahead!
If we can even be half as efficient, half as creative, and half as amazing when you were boss, we will be thrilled. Happy retirement!
No one deserves a break more than you do. You devoted so much of your time and energy to making this company successful. You deserve the best retirement ever. Enjoy all of the new adventures your life brings to you!
Anyone can be a boss or manager, but it takes someone special to be a good leader. Thank you for being such a great and effective leader for our team. Your work has inspired us, encouraged us, and given us direction. We will miss you. Congratulations and best wishes on your retirement.
Short Retirement Messages
Sometimes less is more. If you're not the sentimental type, you can still pen a simple and meaningful message for your boss. Here are some examples that you can use:
I'm happy that you'll have so much time to go out and see the world! Congratulations on your retirement, and good luck with your future endeavors!
Happy retirement! I hope your retirement day will be everything you've ever imagined.
Have fun! Don't stress! And rock your retirement!
Have a fun retirement! You deserve it!
You've worked very hard for this. Enjoy it and make it the best time of your life!
Best wishes for your next adventure. May you enjoy every moment.
You only retire once, so make it count!
Congratulations on your retirement. Now it's time for the fun!
Wishing you the best of retirement. May all your days be filled with joy.
I wish you an enjoyable and stress-free retirement!
Final Words
Best wishes for retirement for boss can be a meaningful way to express your appreciation for them and their long and successful career. It is a gesture of kindness and respect that will leave a lasting impression as they transition into their new life. Make sure to make it count!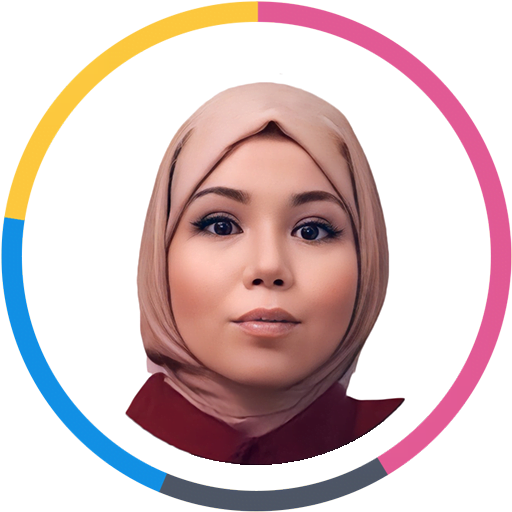 Abir is a data analyst and researcher. Among her interests are artificial intelligence, machine learning, and natural language processing. As a humanitarian and educator, she actively supports women in tech and promotes diversity.
Explore All
Write Retirement Message Articles