A message for retirement should be the ultimate expression of gratitude, respect, and admiration. It should honor the accomplishments of a lifetime spent devoted to service and sacrifice.
To write such an impressive message for someone's retirement, you must combine experience with emotion, striking a balance between formality and familiarity.
A successful note should include careful attention to detail and recognizing the unique aspects that make this individual special. With these essential components in mind, crafting a memorable message for retirement is achievable and gratifying!
This article lists some heartfelt and happy retirement messages and wishes to send someone retiring to their next adventure.
Why Should You Write a Message for Retirement?
Wishing someone with a retirement message is an important gesture of respect and appreciation for their years of hard work. It marks the end of a long journey and allows you to celebrate the individual's accomplishments in life.
A message for retirement is especially meaningful when they come from colleagues or friends. It shows that you have taken the time to honor their dedication and commitment to the organization. The message should be heartfelt and genuine to truly express your admiration and gratitude.
A personal touch will ensure the recipient remembers your words long after they've retired. Writing a thoughtful retirement message can also help ease any feelings of stress and anxiety around transitioning into this new phase in life. Your kind words are a reminder that although changes may be taking place, there is much to look forward to in the days ahead.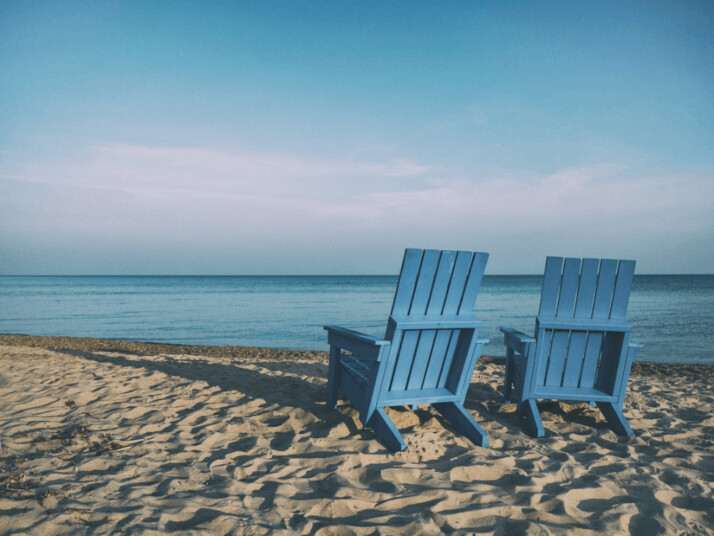 Happy Retirement Wishes for a Friend
A retirement message is a great way to commemorate someone's professional success and pay tribute to their hard work throughout their career. If you want to celebrate a friend's retirement, you might want to send them one of these:
Retirement Messages for a Friend
Congratulations on your retirement! It's time to start a new chapter in your life and enjoy it to its fullest!
You worked extremely hard for this moment and you fully deserve it. Best wishes for a happy, and fulfilling retirement.
Happy retirement! Now is the perfect time to indulge in hobbies and passions that were once put off due to work commitments; have fun with it!
Wishing you a peaceful and joyful retirement filled with all the best things in life!
Sending warm thoughts of joy and happiness as you embark on your retirement journey. Good luck!
You should savor each and every second of your retirement. Take the time to savor each day and make the most of this new chapter in your life.
Retirement marks a special milestone – one that should be celebrated with friends, family, and good cheer. Good luck, and congratulations on your exciting journey ahead!
Looking forward to hearing about all the exciting things you'll do in retirement – wishing you much success in this new season of life!
Wishing you a long and joyous retirement full of the best experiences life has to offer. Thank you for being such an inspiration!
Life after retirement is full of wonders – a time to explore new opportunities, travel, and make more memories with loved ones. Good luck!
Appreciative Retirement Messages for a Boss
A retirement message to your boss is the perfect way to demonstrate your appreciation for their leadership and guidance during your time together. Here are some great retirement messages to wish your boss:
Retirement Messages for a Boss
You have been a tremendous leader who has brought out the best in me and our work over the years. Wish you a joyful retirement!
Heartfelt congratulations on your retirement! It was an honor to work with such a talented leader who has made significant contributions to our organization's success. We will certainly miss you, but we wish you many blessings in this new season of life.
You have been an inspiring mentor, and it has been a privilege to work under your guidance. Enjoy your well-earned rest.
Congratulations on your retirement! I know it must be a bittersweet moment for you. But all the hard work and dedication you have put into this job and company has earned you an amazing life ahead. Thank you for being such an inspiring boss; I will miss working with you!
Farewell to our esteemed leader – you have imparted knowledge and creativity to us for many years. Wishing you a happy and healthy future!
Your mentoring and advice have made us better professionals – thank you for being an inspiring leader. Happy retirement to the best leader!
You leave behind a legacy of success that will continue to shape our workplace – we are grateful for all your wisdom. I hope you enjoy your retirement to the fullest.
Sending warm thoughts your way in recognition of your retirement. Your guidance and hard work have been instrumental to our success – thank you!
Farewell to a great leader – we are grateful for all the wisdom and support you have provided us throughout the years.
Here's to celebrating your retirement! All of us are grateful for the opportunity to learn from you, and we wish you the best going forward.
Sincere Retirement Messages for Coworkers
Writing a message for retirement to a coworker is important as it expresses gratitude for the shared experiences and reinforces relationships built over time. Below are some great retirement messages for your coworker:
Retirement Messages for a Coworker
Congratulations on your retirement, colleague! Relax and enjoy this new chapter in life – you certainly deserve it after all the amazing work you've done for this company.
Wishing you all the best as you retire from your job today. We know you'll feel a great sense of satisfaction now that it's all over!
Farewell to an incredible colleague and hard worker: may you find joy and peace during your retirement years!
All the best in retirement, my friend. You will be missed by our whole working team; thanks for everything you have done.
Here's to relaxation, rest, and reflection during this time of retirement – congratulations and good luck in the future!
Congratulations on your retirement, colleague! Relax and enjoy this new chapter of your life – you've earned it with all the amazing work you did for the company!
Wishing you a stress-free and enjoyable retirement after so many years of hardworking at this job. You know best how to make the most of this new stage in your life.
Feeling inspired knowing that you are moving on to bigger and better things as you embark on your journey into retirement. Your years of dedication to this company will not be forgotten.
You deserve every bit of relaxation and leisure that comes with retirement. It's been an honor working alongside such an incredible colleague like yourself.
Best wishes for your future endeavors as you transition from working at this job to taking up a life of ease and comfort. Thank you for everything you have done for us!
Conclusion
Retirement can be a bittersweet moment, but it also holds so much potential for new experiences and endeavors. This is an important life event that deserves to be celebrated with messages of appreciation, good luck, love, and humor!
While retirement marks the end of one's career, it should also be regarded as the beginning of something more rewarding. So take the time to craft an eloquent retirement message that will stand the test of time. This article provides a list of great messages to help you write a retirement note to your friend, boss, or colleague.
Explore All
Write Retirement Message Articles