Retirement marks the end of one chapter and the beginning of another. For some, it's a period of serenity and perhaps a time for new potential opportunities. Others may find retirement a bit more complicated, especially when the time comes to leave their colleagues. A retirement speech for colleague is a great way to say goodbye to your fellow. And express gratitude for the time you've both experienced together. It can help the retiree reflect on the past and look forward to the future.
If your colleague is about to retire, you may be tasked with giving a retirement speech in their honor. But what exactly is a retirement speech, and what should it include? This article discusses how to craft and deliver a sincere and memorable farewell to a colleague.
What is a Retirement Speech for Colleague?
A retirement or farewell speech is a formal or informal address given to honor and celebrate a retiring colleague's career and achievements. The speech is usually given by a friend, supervisor, or coworker at a retirement party or other gathering to mark the occasion.
Retirement is a big deal, and sometimes it's tough to say goodbye to one's career and leave old work behind. A retirement speech for colleague can help provide closure to someone who's leaving the workplace. The speech is intended to recognize the hard work and dedication of the retiring individual. It is also an opportunity to express well-wishes and to share memories and experiences from the time they've worked at the company.
Retirement speeches for colleagues can be humorous or heartfelt, and can include anecdotes, personal reflections, and professional achievements. They are typically delivered in front of an audience, which may include other coworkers, friends, and family members of the retiring individual.
What To Include In A Retirement Speech?
1. Congratulations to the Retiree
Start by congratulating your colleague on their retirement and wishing them success in their future endeavors. Tell them that you are confident they will succeed, and that you have enjoyed working with them.
2. Highlight Achievements
Celebrate the achievements of your retiring colleague throughout their career. Point out any projects or successes that stand out as especially noteworthy and explain what made those accomplishments so remarkable. Provide examples of your colleague's work ethic, commitment to excellence, or specific skills if applicable.
3. Express Appreciation
Show your appreciation for all the hard work and dedication your colleague has given over the years. Remind them that each team member was vital to the overall success, and thank them for being an integral part of it.
4. Give Well-Wishes
Lastly, offer good wishes for the retiree's health, happiness, peace, and prosperity in this new stage of life. Let them know that although you will miss them dearly, they can count on continued friendship and support even after they leave.
Retirement Speech for Colleague Examples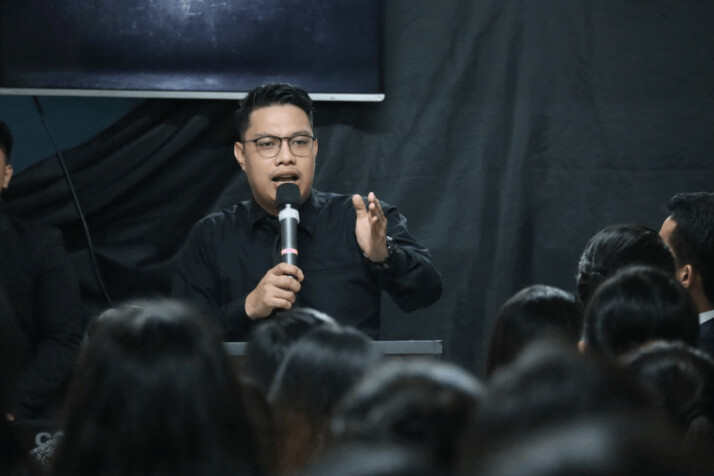 Here are a few examples of retirement speeches for colleagues:
Example 1:
"Good evening, everyone. I am honored to be here today to celebrate the career and achievements of a truly remarkable colleague – [colleague's name]. [He/She] has been a valued member of our team for [number] years, and has made a lasting impact on all of us with [his/her] hard work, dedication, and unwavering commitment to excellence.
I have had the pleasure of working with [colleague's name] for the past [number] years, and have seen firsthand the incredible contributions [he/she] has made to our company.
[he/she] has always gone above and beyond to ensure success, and has played a key role in our growth and development.
It is a pleasure to have worked alongside such an exceptional individual. I am proud to call him/her a colleague and a friend. We will miss [His/Her] expertise and guidance greatly. However, I have no doubt that [he/she] will continue to excel in whatever [he/she] pursues next.
[Colleague's name], on behalf of the entire team, I want to thank you for everything you have done for us. We remain grateful for your contributions and the impact you have had on our lives. We wish you all the best in your retirement and look forward to seeing how you will proceed. Congratulations and farewell."
Example 2:
I stand before you today to bid farewell to my esteemed colleague as he embarks on his journey into retirement. It has been an absolute pleasure working with him for so many years. I must admit that it will be difficult to imagine our workplace without him. He brought a level of expertise, knowledge, and enthusiasm unparalleled by anyone else.
His commitment and dedication have helped shape this company into the thriving business we know today. Not only did he bring intelligence to every endeavor, but also resilience and resourcefulness. He always found ways to innovate, leading us down uncharted paths of success and prosperity. Even during times of difficulty, he stayed steadfast in maintaining high-quality standards, inspiring those around him to strive for excellence in all they do.
It's difficult not to feel nostalgia when someone who has become such an integral part of our team moves on to the next chapter. On behalf of everyone here, I'd like to thank my friend and colleague for his hard work, unwavering support, and congeniality over the years. We are eternally grateful! Wishing him a life full of joy and fulfillment.
Touching Lines To Add on Goodbye Speech to Colleagues
Here are some lines that you could use in a farewell speech to colleagues:
"It has been an absolute pleasure working with you over the years [colleague's name]. It was an experience we all have learned so much from, and we are grateful for it."
"In my memories of our time together at this company, I will always remember and appreciate your personal touch to team projects."
"I am truly grateful for the fatherly support and guidance I received from you [colleague's name]. I am very grateful for the lessons I have learned."
"I will always remember the laughter, the long hours, and the late nights spent working together to achieve our goals. These memories will stay with me and every team member forever."
"I'm sorry that you leave at such a difficult time, but I'm excited for the future opportunities and adventures that lie ahead." Thank you all for everything."
When we split up, I know we'll continue to remain friends, even when we're apart."
"I will always look back on your time here with gratitude and appreciation for the privilege of working with you. Thank you [colleague's name] for everything."
How to deliver a Sincere Farewell Speech for your Colleague
1. Establish the Tone and Acknowledge Milestones
It's important to start off your speech with an appropriate tone. Start by thanking everyone who came and taking some time to acknowledge that your colleague has reached a significant milestone in their life. Express gratitude for having been able to work alongside them over the years.
2. Express Gratitude
Focus on how much you have valued working together, while also expressing appreciation for the impact they have had on your own professional growth. Give genuine compliments and be specific about ways they may have helped you or what you have admired most about them.
3. Share Fun Memories
Even if it's brief, take a few minutes to reminisce about shared experiences during their tenure. You will bring out emotion and memories for others who had been involved.
4. Offer Words of Encouragement & Support
Retirements are often accompanied by feelings of both excitement and uncertainty as people navigate this new stage of life. Offering words of encouragement and support can make a great difference as someone embarks on this next chapter in their lives.
5. Speak from the Heart
Make sure to speak candidly and openly about how much your retiring colleague meant to the company. Talk about the joys of working with them and share anecdotes or funny stories that may bring laughter to the occasion. Embrace the emotional aspect of saying goodbye while expressing sincere gratitude.
5. Conclude Appropriately
Before concluding remarks, make sure to end on a positive note. Leave everyone feeling optimistic about the future and eager to find out what your colleague has in store!
Conclusion
A retirement speech for colleague is a great way to celebrate the retiree's achievements as they move on to a new phase of life. It is an opportunity to express appreciation for their hard work and dedication, share memories and experiences, and offer well-wishes for the future. Congratulate the retiring colleague, reflect on their achievements, appreciate the individual, and offer kind wishes.
It can also be helpful to include anecdotes or funny stories to add a personal touch to the speech.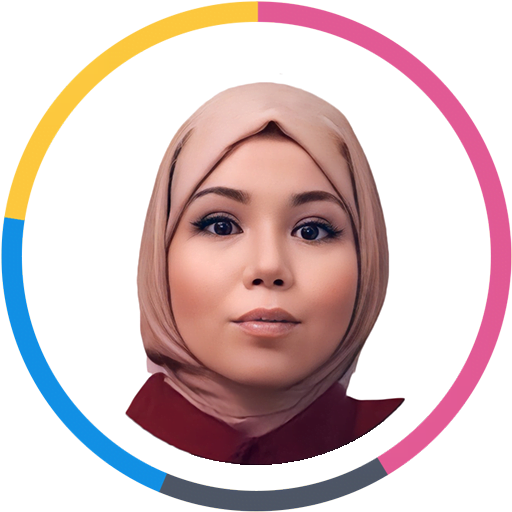 Abir is a data analyst and researcher. Among her interests are artificial intelligence, machine learning, and natural language processing. As a humanitarian and educator, she actively supports women in tech and promotes diversity.
Explore All
Write Retirement Message Articles