Improving content with online sentence rephraser tools might seem strange to many. We analyze the idea behind online sentence rephrasing tools and how they can help you. At the end of the article, we also recommend a few tools to help you rephrase your work.
Let's dive in.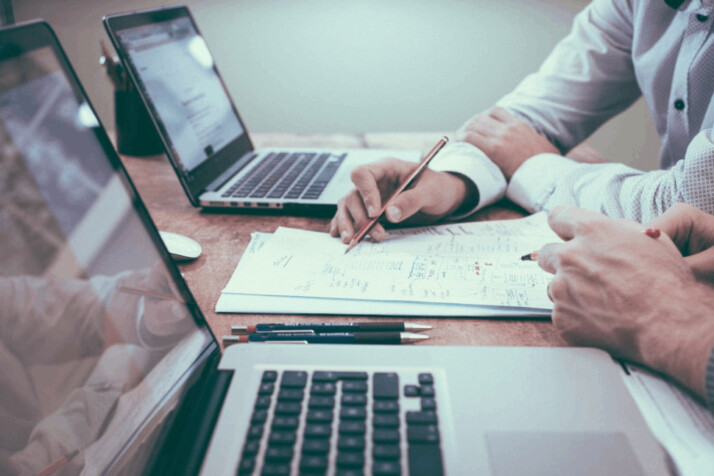 What Is an Online Sentence Rephraser?
Do you remember college English classes where your English professor emphasized the need to write your research in your words? That is exactly what an online sentence rephraser does for you. It rewrites original text in a way that retains its meaning without coming off as plagiarized.
These tools are sometimes called paraphrasing tools. Although paraphrasing and rephrasing are not technically the same, the line between the two has become blurred.
These rephrasing tools use AI algorithms to replace words in a sentence with their synonyms. Sometimes, they also change the entire sentence structure, changing active voice to passive voice and vice versa.
Whatever technique the AI rephraser uses, the overarching aim remains the same. They save you a lot of time that you'll spend writing the content in your own words. They also help you avoid plagiarism in your work.
Why Use a Sentence Rephraser?
As a writer, there are times you write, and your essay feels monotonous. Monotonous essays and articles sound boring – no one wants to read them. An online sentence rephrasing tool helps professionals shuffle it all up and create dynamic content. The great thing about these tools is that some even allow you to choose your preferred tone and style.
As a student, a sentence rephraser could also save you a lot of time that would go into paraphrasing your academic essays. With the click of a button, an online paraphrasing tool makes your text all new and unique.
A sentence rephraser is your best bet when you need to refresh the content on your blog. The stress of rewriting existing content doesn't have to bother you. Use a free sentence rephraser online – it's that simple and easy.
Are There Good Online Sentence Rephrasers?
Yes, there are. You'll find many of them out there with varying features. However, this does not mean you won't find many sub-par tools. Be sure to check reviews of the tool before going all in.
The following steps could help you assess a tool's quality:
Try paraphrasing a paragraph first
Check the paraphrased text for grammar and punctuation
Check the tool's features
If it meets your standard, you can then signup for the paid version to access advanced features.
The Best Paraphrasing Tools
Instead of trying out different paraphrasing tools randomly, we provide you with a list of some amazing tools to enhance your writing. Have a look.
INK
INK AI is a writing tool that helps users create content optimized for search engines. It offers the extra perk of paraphrasing content. Like Ginger, INK only paraphrases sentences and not entire paragraphs.
Users can select their preferred tone when paraphrasing. In addition, you can install the Chrome extension for easy integration.
Paraphrasing Tool
This online sentence rewriter uses intelligent software to determine the best way to paraphrase your text and make it better. The software factors in context to reword the text. Users can paraphrase up to 10,000 characters on the free plan. They also offer an ad-free paid plan.
Quillbot
Our list of the best online paraphrasers will not be complete without Quillbot. The software uses one of the best AI algorithms to paraphrase texts and create unique content.
The software includes seven modes to ensure you get the best results. It offers a free plan, but the best features are available on the paid plan.
Ginger
In the strict sense of it, Ginger is the ideal sentence paraphraser. The online tool paraphrases only 150 characters at a time.
However, it generates multiple variants of the paraphrased text for users to copy and paste into their documents. Essentially, it operates like a thesaurus for full sentences.
Grammarly
Surprise! Grammarly is popular as a great writing assistant for checking grammar and punctuation.
It is also a plagiarism checker and could help you with paraphrasing too. It offers paraphrasing suggestions for making your sentences more appropriate for the selected context.
Conclusion
There's a lot to gain from using paraphrasing tools. The writing process becomes less stressful with these tools. You're a button away from making your content interesting and unique.
Explore All
AI Sentence Changer Articles