Operating, expanding, and making money from a marketing business is undoubtedly difficult. Maintaining an agency is a challenging task that involves locating the proper clients, delivering results, and training the right personnel. To add to that, you have an evolving marketing field with fluctuating budgets, making agency growth an overwhelming business.
But all this talk is not to discourage you! The article below outlines ten agency growth tricks from professionals.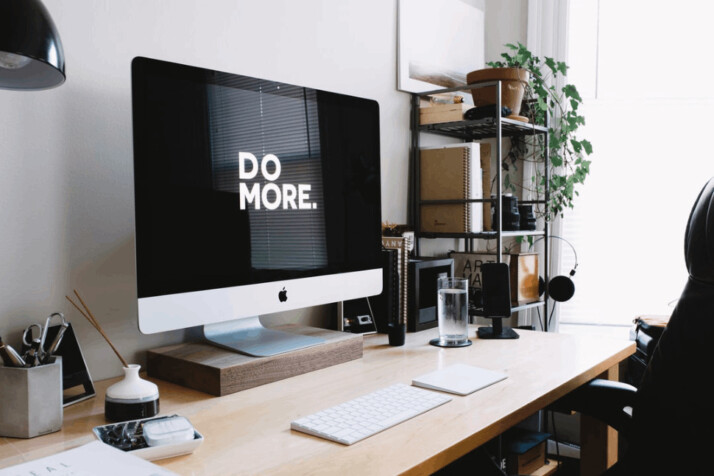 10 Effective Tricks for Agency Growth from Experts
An agency can stay competitive in the current market by focusing on efficient and steady growth. Many agency owners and marketers struggle with staying competitive in an industry that has the constant pressure to specialize in niche-oriented services.
The best way to remain competitive in this industry is to ensure you give your customers what they want on a large scale. Below are seven key strategies for marketing agency growth from the business experts.
1. Concentrate on a specialty
If you want to grow as a marketing agency, talk about your specialization instead of the range of services you offer.
Most of your clients will be in the field you have specialized in and expertise in. It helps you build a relationship with your clients and make them feel safe choosing you for their projects.
Try to be the go-to agency in your market segment. When an organization needs a marketing strategy, they'll always choose you. This increases your leverage and the value of your company.
2. Build your business on a persona
If you want customers to remember your agency and build their loyalty, your agency should promote a personality.
What is a personality? It's the way some people see themselves, what they've been through and what they want to become. Although a personality might seem like it's not important for an advertising agency, it is an integral part of marketing.
3. Center on developing a brand
Having a strong brand is essential to the success of an agency. Your company's vision should always be taken seriously, even if new agencies are popping up.
Be honest with your brand's community and clients every step of the way by regularly providing them with updates on your company's progress.
4. Hire for fit rather than just a résumé
It can be tempting to hire the person with the best resume for the job, but this strategy may not be the most effective. When hiring, instead of just thinking about substance and qualifications, hire someone with a personality that fits the team.
Match the team culture to the candidate. And you will have the opportunity to have a happier, more effective workplace, which is the first step in growing an agency.
5. Find partners to accelerate growth strategically
You can't make it in the competitive world of marketing on your own. One common element among successful agencies is their ability to find strategic partners to share opportunities.
Find strategic partners that complement your business with complementary services, such as design, sales, or marketing. Integrating these services with your expertise helps increase your customer reach and overall clientele.
6. Establish a culture of transparency
Staying transparent about goals and progress is crucial for a rapidly growing business. Remote teams usually don't have the benefits of holding company meetings and updating employees. But that doesn't mean growth can't occur through transparent communication and a culture of the truth.
Just be upfront about what you want and need to use your best marketing tactics to achieve your goals. Doing so will cast you in a more positive light and set the stage for strengthening trust with your customers.
7. Hire and fire when appropriate
It's important to be able to hire and fire employees when you need them and release them when you don't. You must have a strong process for hiring, firing, and training new staff when the agency needs to be staffed up. These processes help you avoid moments of panic when you lose staff or too many employees who may not be performing well.
8. Establish ties with customers and prioritize referrals
Networking is an incredible resource, but clients often do not realize their referral power. A referral is one of the most effective marketing tools for your agency because it can lead to a rapid increase in new business. You should actively connect with existing clients, keep in touch with current clients, and offer referral rewards, not just for clients but for employees.
9. Don't become indispensable
There is a difference between being valuable and being irreplaceable. If a client said, "you're irreplaceable," it would be a lie for now. Don't make yourself manageable, but make yourself important.
Making yourself seem irreplaceable is successful in getting more clients and getting more work. But it would probably damage the agency's development, making other staff members feel resentful. Respect your staff and spend time building relationships with people who work for the team.
10. Be your own client & expand your business
If you're trying to get your job done and use your services, you can call yourself a client and build your own business. It gives you an incentive to increase your own agency's needs and, in turn, your services.
You'll have added legitimacy and will be able to market yourself better. This is a good way to find more clients and become more well-known if you need to expand your business later. This will ensure that you are continually growing your business, and your free time will extend.
Conclusion
Marketing agency growth is not as simple as it seems on the outside. You need to be strategic and smart to make it happen. Expert marketing agencies share these top 10 tricks during their professional journey to provide some crucial insights for success.
They have used them to grow their businesses and have become the leading player in their industry. You might just find one trick that helps you grow your business as the experts did.
Explore All
Growth Marketing Articles