The growth process is a hybrid of activities, including discovery, experimentation, forecasting, and testing. Product Growth Managers make decisions about when to create new experiments and when to test their hypotheses with lower-risk experiments.
In this article, we're going to discuss Product Growth Managers, what they do, and why they're important. We'll also take a look at the skills they require for success.
Growth Product Management: an Overview
Growth Product Management is the process of identifying, analyzing, acquiring, and driving profitable product growth. It encompasses many different aspects of corporate strategy, including market innovation stages.
Growth Product Management entails growing an existing product's value and user base. Rather than bringing a new product to the market, growth product management focuses on helping a current product become more successful.
Companies need Growth Product Managers to help them reach their goals of rapid revenue growth and an accelerated valuation.
Who Is a Product Growth Manager?
A Product Growth Manager sees the potential of new opportunities and devises highly effective strategies for the success of an existing product.
A Product Growth Manager, also known as a Growth Product Manager, takes a holistic view at product development, specifically growth. They know the market needs and trends and provide insights to management to implement their best practices on the product. They incorporate ideas into existing products and create a rivalry, leading to a more robust overall company that can tackle any market.
Growth Product Managers are responsible for managing the growth of their company's top-performing products and maximizing the profit margin. They do this by identifying the strengths and weaknesses of these products and changing marketing strategies. In some cases, they offer suggestions on how to improve the products.
What Do Growth Product Managers Do?
Growth Product Managers typically focus on specific metrics that matter to their product, like user acquisition, customer retention, and expansion.
Expansion strategies may include finding new ways to boost revenue or encouraging existing users to refer new users. Experiments and testing are carried out to decrease inefficiencies and validate new additions.
These professionals work with stakeholders to define the company's product strategy and introduce innovative methods market leaders need to improve their product offerings.
They find new ways to help product users get more out of a product; this bolsters retention and cultivates an increase in referrals.
Why Are Growth Product Managers Needed?
Growth Product Managers are crucial players in the market, offering various services to help grow and sustain product lines. They help companies stay ahead of the competition and give them competitive advantage by understanding their current product, customer, and market. Here's why you need a product manager for your business.
1. To Define a Company's Growth Direction
Growth Product Managers analyze user behavior through experimentation, forecasting, and testing. They integrate analytics tools into the company's analytics framework to build dashboards that indicate potential drivers of growth and metrics that need improvements.
2. To Expand Into New Markets and Increase Customer Base
Companies require Growth Product Managers when they have a high-quality product in the market that hasn't been optimized for growth. GPMs come up with strategies for increasing customer base. They may suggest to stakeholders that changing a product's features may increase sales and attract new customers.
GPMs may also discover more benefits a customer can derive from a product. This will retain customers and drive referrals. They also find new ways to generate revenue from specific products.
3. To Track and Improve Metrics
Growth Product Managers work with their team to conduct experiments and testing that validate new improvements on a product.
They monitor and enhance metrics like, user acquisition, customer retention, referral, and revenue generation. They also eliminate inefficiencies, and improve customer experience.
What Makes a Good Growth Product Manager?
Some of the top qualities a high-functioning Growth Product Manager must possess include:
1. Proactive
A vital trait every Product Manager should have is being proactive in communication, strategy, and planning. It isn't enough to be reactive; instead, they must engage in self-development and learning.
GPMs must understand their customers, know how to pool their resources to increase the product or service, and plan for the future.
2. Scientific Mindset
Growth Product Managers must displace curiosity and analytical skills as top traits. GPMS should be able to dig deeper to find answers, test all possible what-ifs, and get measurable results. They should be able to prove that their initiatives and ideas lead to actual growth.
Growth product managers should be adept at using tools to collect data, analyze it, and make intelligent projections.
3. Flexibility
Growth Product Managers should be able to work quickly, move fluidly, and be reliable. They should be able to roll with the punches, execute on a timeline, and adapt to their environment.
They must be highly innovative in their problem-solving approach and should be able to create a flexible and scalable plan for growth.
4. Teamwork
Growth Product Managers must be able to work with teams to ensure that new strategies are implemented to produce outstanding results. They require regular and transparent communication to ensure a harmonious and productive growth process.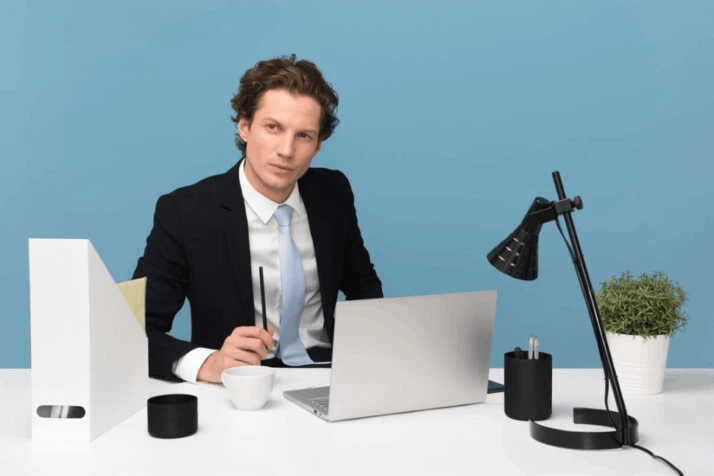 Wrapping Up
Growth Product Managers are responsible for the process of product growth and are considered a vital part of the business. They monitor and enhance metrics that matter to a company's product, like user acquisition, customer retention, and product expansion.
A Product Growth Manager isresponsible for analyzing growth strategies and creating the roadmap. More importantly, they determine the initiatives that will be put in place to make the growth strategy a reality.
Explore All
Growth Marketing Articles