As anyone in the space will tell you, the best tactic for B2B growth hacking is a process – establishing and then following a plan. It's the same process that even the smallest startup can use but much bigger than that when you're selling to big companies.
But to begin, any growth strategy begins with a hypothesis. You must first clarify the problem that you're working on. Ideally, you should come up with a specific, measurable, objective goal. Then, you need a plan to reach that objective.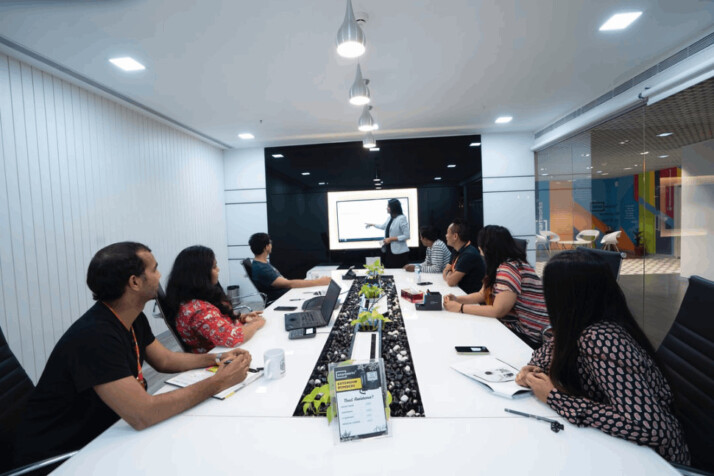 What Is B2B Growth Hacking?
Let's understand the basics first before getting into more complicated areas. Growth hacking for B2B means borrowing ideas and information from the business-to-consumer world to complement your B2B marketing strategy.
A growth hacker uses innovative ideas to increase the growth of their company. The ultimate goal of B2B growth hacking is to increase brand awareness and sales so that a company can increase revenue. These strategies can also be used to enhance a company's value to its customers.
More importantly, you need to be goal-orientated for growth hacking strategies. What this means is that the metrics you focus on need to revolve around scaling the business.
Growth hackers borrow and adapt from different approaches. That's because they want to understand the business and its customers. They also have an eye for technology that enables them to be successful. This is critical for profitability. Because growth hacking has a broad definition, every company is using growth hacking because it incorporates all aspects of marketing.
In fact, growth hacking is really a transformation of marketing with new tactics. Adopt some of these tactics and creativity. Growth hacking is future-facing. It can vastly expand your company's presence.
Types of B2B Growth Hackers
Here are some types of B2B growth hackers.
CEO/Co-Founder Growth Hacker
There are three main types of B2B growth hackers. The first and perhaps the most important is the CEO growth hacker. This type of B2B growth hacker is a tech-savvy internet marketing guru.
They leverage their online marketing skills to promote your company's products or services. We call this person a pro marketer growth hacker because of their understanding of the B2B market.
Chief Marketing Officer (CMO) Growth Hacker
This b2b growth hacker focuses more on the overall marketing strategy of the company through a combination of traditional media and online marketing.
Most CMOs are not internet marketers. However, they understand the importance of online marketing and how it can be a powerful tool to drive business.
Manager Growth Hacker
The manager growth hacker is a business marketing type who leads up several B2B growth hackers. He/she directs them to different objectives throughout the growth hacking process.
The Manager Growth Hacker's job is to create an effective team and to manage all the activities happening at the same time.
Tips for Hacking B2B Growth
Your B2B growth won't happen overnight. You need to follow time-tested strategies for success. Marketing and lead generation professionals need an extensive arsenal of growth hacking tools if they want to take their efforts to the top.
There are many companies, from small businesses and startups to large corporations, who have used growth hacking to develop influence in their respective markets.
Here are a few tips to help.
1. Work Backward, Move Forward
B2B growth hacking requires marketers to assess everything around the business. This assessment helps them to understand their current position and map out working strategies to move the business forward.
The first thing to do is to retarget pages and posts. What does this mean? It means structuring your product or service around a certain group of visitors that you have already attracted but have yet to convert. This is a sub-tactic of content marketing, similar to tracking your competitors backward. This journey starts with incredible content, like anything related to content marketing.
2. Outsmart Your Competitors
Your business is competing with others, and you need all the advantages you can get. This means you have to track what they are doing, and it's completely ethical. If you choose not to do it, others are doing it to you.
It means you read your competitors' blogs, and they do the same. Once you read your competitors' most recent posts, you can then utilize a similar process. Once you have it down, you can even use the same topics and link formulae.
By analyzing your competitors, you can outsmart them. Start a tradition – The first year is hard because you're trying to develop traffic and build a brand. The second year is even harder because the competition ramps up even more, and you need to build on that.
The notion of tracking your competitors is nothing new, and perhaps you already have a place for it in your business stratagem. However, most B2B growth hackers reserve it for the later stages of their marketing. Instead, it should be a core pillar of business development. It should be present and active from the very beginning.
3. Content Marketing Is Beyond Writing Blogs
Content is king, they say. But your businesses shouldn't make the mistake of believing content marketing is simply about writing blogs; no, it isn't. Content marketing is great for building awareness, gaining trust, and delivering relevant information to a potential customer. It involves other aspects.
Things like content and editorial calendars, SEO-optimized content, and writing blog posts with CTAs are equally important.
Conclusion
The field of B2B growth hacking has been growing significantly in recent years. The growth is due to software, hardware, and tech becoming integral to every business across the world.
With this in mind, the ability to adapt and implement a sophisticated marketing campaign is becoming the most desired skill in the business world.
With websites and organic marketing, companies can effectively target a niche audience through a myriad of online directories. We have come a long way. The digital marketing landscape has changed considerably in the past couple of years, leading to the introduction of new and more effective marketing.
B2B businesses looking to gain competitive advantage have learned that the digital marketing space is consistently evolving. They need to adjust and adapt quickly in order to stay relevant.
Explore All
Growth Marketing Articles