Growth hacking refers to a set of marketing tactics used to fuel the rapid growth of companies. A growth hacking tool is a software that helps companies grow in a way that traditional marketing tools cannot.
This article lists the top seven growth hacking tools that can help you improve business growth as a beginner or amateur.
Growth Hacking: An Overview
Every business needs to monitor its competition and track its status. Growth hacking entails getting a step ahead of competitors with data and metrics. It involves using tools to collect and analyze data and improve performance and results.
Growth hacking refers to a process of capitalizing on resources with the ultimate goal of achieving exponential growth. It is a marketing strategy that leverages various strategies to increase the number of prospects and customers. Fusing data, analytics, and research with creativity is essentially a systematic approach to finding a balance.
In growth hacking, the premise is to find ways to reach the maximum number of customers and ultimately make more sales. It is highly successful in terms of ROI and marketing efficiency, especially when compared to conventional marketing methods.
What is a Growth Hacking Tool?
Growth hacking tools allow you to grow your brand or company. They are chiefly mobile software applications and channels that can help the brand reach the maximum number of customers. These app-based tools help marketers intuitively test new ideas and see real-time results.
Growth hacking tools offer valuable insights, automation, and scalability. They encompass various channels, including paid marketing, analytics, social media management, content creation, and automation.
The Best Growth Hacking Tools
Growth hacking tools help entrepreneurs achieve their goals of acquiring and retaining users and generating revenue. To succeed in business, you need to know the best tools that will assist you in creating a successful and sustainable business. Growth hacking is the process of using these top tools strategically to hack the growth of your business.
Some of the best growth hacking tools for your business include:
1. INK
INK is an AI writing program designed to generate content that win on the web. INK helps paraphrase high-ranking competitors' topics to improve chance of ranking on search engines.
Here's how it works.
When you enter a keyphrase into the INK Editor, the AI analyzes multiple pages ranking for that specific phrase. Then, it compares your content against these pages to identify possible gaps in your content.
Then, you can rewrite high-ranking topics to boost topical relevance.
INK'sparaphrase feature helps you find inspiration and reach a higher content relevance in record time. What's more, you will have unique content that can pass plagiarism tests.
2. Google Analytics
Google Analytics is a popular analytics tool and an excellent growth hacking tool. It tracks conversions, customer behavior, and website analytics. It also offers valuable insights that can help improve business performance and growth. Knowing the number of people who visit your website will help you improve your website and drive more conversions.
This free growth hacking tool has the following features: flow visualization, e-commerce tracking, campaign tracking, custom reports, and the go-to analytics tool.
3. Contently
Contently is a top content marketing. It is an expert content strategy, creation, and marketing platform. The tool offers you the creativity and system for creating, publishing, and distributing unique and captivating content for your brand.
The top features of this tool include sleek UI, integrated analytics, real-time updates, and excellent customer service.
4. Optimizely
Optimizely is a conversion rate optimization tool that helps a business achieve a higher conversion rate. This tool provides advanced features that help test different landing pages to see which performs best and thus increase conversion rates.
The features of Optimizely include: funnel analysis, landing pages, customizable templates, behavioral targeting, and drag & drop landing pages.
5. Calendly
Calendly is an excellent productivity and growth hacking tool. As a business owner, you're likely to schedule meetings. Calendly makes such scheduling less tedious.
With this tool, you can set your availability preferences and share one link to all meeting invitees. The features of this tool are timezone detection, integrations with GoToMeeting, and easy-to-use.
6. Zoho Social
An effective growth hacking tool is the Zoho social. It is a social media scheduling tool equipped to handle social media management. The tool enables users to keep their brands engaged on a daily basis.
Zoho Social helps unlimited schedule points and creates reports to analyze your social media performance. Its features include Bulk Scheduler, publishing calendar, easy-to-use interface, automatic publishing, monitoring, and analytics functions.
7. Zapier
Zapier is an essential must-have for every growth hacker. The tool helps you connect multiple marketing tools to automate your workflow. Whether you're a business owner or a marketing expert, Zapier lets you tap into your potential in just a few clicks.
8. Airtable
Airtable is a combination of Google Spreadsheet/Excel and a database. It is a great asset for growth hackers that lets you create a database that holds the information you need.
The tool is a spreadsheet-database hybrid, with the features of a database but applied to a spreadsheet.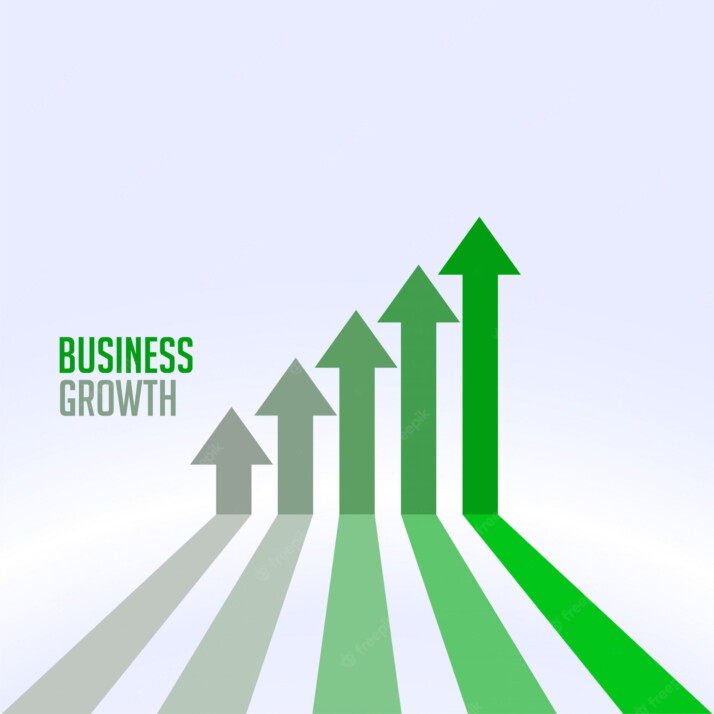 To Wrap Up
Growth hacking is a strategic marketing approach that uses customer insights and data, and online marketing activities to seek scale and market position. This strategy uses the latest digital technologies to maximize your online presence, increase revenue, and amplify your impact. Growth hacking tools are technologies that help you in the whole process of growth hacking.
Explore All
Growth Marketing Articles