Marketing is no longer just about what you do but how you do it. The term "growth hacker" can be a little hard to understand, even for people who know much about how complicated marketing can be.
If you want to market like a growth hacker, We are here to help. This assembled guide will go over everything you need to know to understand better who a growth hacker is and how growth hacking works.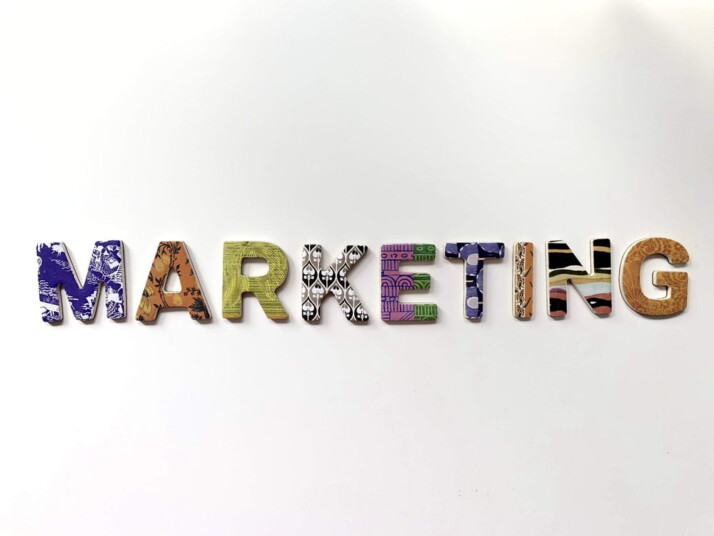 What is Growth Hacking?
Growth hacking is an umbrella phrase for growth-focused techniques. It is applied to early-stage enterprises that require rapid expansion on a limited budget. It is a marketing process designed to rapidly grow a company by testing and scaling the best ideas.
Growth hacking tactics aim to recruit as many users or customers as feasible while spending as little money as possible.
Who Exactly is a Growth Hacker?
A growth hacker is someone who employs innovative, low-cost tactics to assist organizations in acquiring and retaining clients. Growth hackers are sometimes referred to as growth marketers, although they are not merely marketers.
A growth hacker can be anyone involved in the development of a product or service, including product managers and engineers.
Step-by-Step Growth Hacking Process Using the AAARRR Funnel Model
Sure, growth hacking is all about capitalizing on opportunities, but that doesn't mean there isn't a strategy at work.
Growth hackers frequently use the 6-step AAARRR funnel, also known as the Pirate Funnel, to measure important growth drivers. This framework was created to assist startups in determining where they should focus their marketing and sales efforts.
The term AAARRR stands for Awareness, Acquisition, Activation, Revenue, Retention, and Referral and is not to be confused with a traditional sales funnel.
You may come across a simplified 5-step funnel model that omits the Awareness stage. Nonetheless, I'll include it in my AAARRR funnel definition because business growth always begins with people being aware of your product or service.
Follow these steps to create your growth hacking strategy. Let's go over the AAARRR stages in detail:
1. Awareness Stage
Essentially, you begin with a brand-building component. The first thing to monitor and consider when it comes to growth hacking is how individuals become aware of your brand. This stage's purpose is to come up with fresh ways to introduce your brand and acquire additional clients.
Consider the number of visitors to your website and the amount of time they spend on specific web pages. When you have a new user, try to find out how they heard about you. For example, you could include a multiple-choice question in your welcome email.
2. Purchasing Stage
The idea here is to figure out how people become your leads. You must comprehend how well your advertisements, SEO, and other marketing methods are doing. Monitor impressions, website traffic, the visit-to-lead conversion rate, and the average time it takes for a person to click through.
Which channel has the biggest number of users? How reliable are these leads?
Consider your material more carefully, as content marketing is still one of the most effective techniques for acquiring new customers. Think of new ways to provide information. You can engage an influencer to help you spread the word about the exclusivity of your product or the service your company offers.
3. Activation Stage
This stage, often known as "Happy First Visit." It requires you to track the number of users who return to your website following their initial visit. This might be the amount of people who joined your email list, downloaded your app, or read your blog.
Look for strategies to improve conversions. For example, if your opt-in form has too many lines, consider deleting one field to shorten and simplify the process for your subscribers.
Most leads will avoid entering their credit card information in this section, especially when joining up for a free trial. Or, even better, allow them to sign up using an existing account, such as one on Google.
You can also experiment with UI. This is because how user-friendly your website is and how quickly your potential user gets to the CTA are important factors.
4. Retention Stage
Retention stage is likely the most challenging yet crucial stage, as it costs 5X less to keep existing customers than to recruit new ones.
To boost client retention, experiment with several approaches until you find one that works best for you. Send regular email alerts for new items or events, hold time-limited deals, or build special loyalty programs.
Consider combining communication channels. According to a study conducted by Facebook and Salesforce, combining Facebook advertising with emails can increase the reach of your campaign and your ROI.
5. Recommendation Stage
Consider how you will turn your consumers into brand ambassadors who will tell their friends and colleagues about your company and product. Profits from referred clients can increase by at least 16 percent – a terrific motivation to concentrate on your referral program!
You can begin with something simple, such as asking your satisfied customers to refer their friends in exchange for a discount or additional services. In reality, this is how Dropbox grew to its current level of success. They gave extra storage space to any invited friend and quickly increased their sign-ups by 60%!
Social media contests and challenges are another effective technique to encourage your customers to spread the word about your company to a big audience.
6. Earnings Stage
This is the most important statistic for measuring your company's growth. It demonstrates how much money remains after deducting all customer acquisition charges (CAC).
To identify what has to be optimized to enhance revenue and keep going forward, compare CAC to LTV (customer lifetime value). Ideally, the CAC to LTV ratio should be around 1:3.
To enhance this ratio,
Assess how your product pricing corresponds with the target client
Provide a fantastic customer experience
Examine the entire funnel to determine which step requires special attention from your growth hacking team.
To Wrap Up
Growth hacking isn't as complicated as it may appear. Furthermore, if your organization is just getting started, you don't need to hire a guru. You, too, can be a growth hacker.
Be innovative, open to new ideas, and don't be afraid to go above and beyond the norm. Take advantage of every chance to improve your product and build your brand. Consider who can best represent your organization, as well as the appropriate time and platform.
Explore All
Growth Marketing Articles