The growth in digital marketing adoption means more businesses are competing for visibility.
You can read all the books you want, but there is much to learn as a digital marketer. You need to know what's happening with business-to-business and business-to-consumer marketing technology.
This article will help you out by slicing through the hype. It delves into the most recent digital marketing trends that affect B2C and B2B marketers now and in the near future.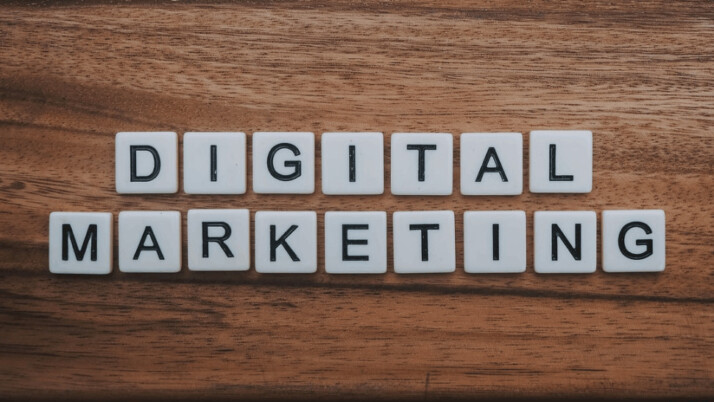 Digital Marketing Industry Growth Statistics
If a business executes its digital marketing strategy correctly, it could be looking at a higher income in the coming years.
Digital marketing statistics for B2C and B2B marketers indicate that consumers can expect new habits to emerge. The common traits and practices of digital marketing will become as common as household items in the months and years ahead.
How Growth in Digital Marketing Drives Business Growth
As digital marketing continues to grow, many are asking how the digital marketing strategy based on it can drive businesses to increased revenue.
Marketers have discovered that the use of digital marketing in a business is only useful when it works in tandem with overall marketing. In other words, digital marketing complements other marketing strategies. Thus, businesses must still rely on offline marketing (such as local marketing) to drive revenue.
On the other hand, it can be expanded beyond descriptive marketing, such as search engine optimization (search marketing), email marketing, Facebook advertising, and blogging. Digital marketing focuses on the four Ps of marketing: product, price, place, and promotion. Another vital part of digital marketing is the content marketing strategy.
The strategy directs content creation, approval and delivery of content via social media, offline media or otherwise. Consideration of the four Ps will keep marketers focused on the essential elements of content creation and delivery.
Top Digital Marketing Tips to Drive Growth
As the digital marketing industry continues to grow, we will see an increase in marketing research, data-driven strategies, and many more creative strategies.
Let's explore the top three digital marketing strategies to increase growth in 2022.
1. Personalized Content
Personalized content is at the heart of many digital marketing strategies. Whether you are trying to seize a lead, keep an existing lead, or deepen an existing customer relationship, use personalized content.
Personalized content can be sent directly to a customer or to their social media profiles. Some of the content could be in the form of email or SMS. Personalized content is a focused strategy to increase brand consideration. It can develop a targeted audience of leads.
2. Social Media
Social media dominates the daily life of many individuals. Similarly, it should be a very important element of any digital marketing strategy you employ. Social media channels are just one way to connect with new and old customers. You also have the chance to cross-promote your content from channel to channel.
3. Offer Value to Customers and Post Content That Matters to Them
The content of a web page is more than just words. Content includes web copy, blog posts, social blurbs, hashtags, videos, and photos. If you are developing a strategy that includes these forms of content, you can rest assured that you are meeting your customers' wants.
To Wrap Up
There are many benefits of opting for a more digital marketing-centered business, including the potential for significant growth. Using these tips to the best of your ability, you can capitalize on these opportunities and create more measurable growth for your business.
Explore All
Growth Marketing Articles