A growth manager is a person who helps you scale your business to the level of your dreams. The job description doesn't end there; such a person also understands the journey. A growth manager visualizes the end goals and focuses on the big picture.
This is not a finance person. You have many of those already. Growth managers help scale your business to the level of your dreams. That's not to say that growth managers don't have financial expertise. If anything, this person will help you get to a solid financial footing as soon as you understand the basis for having them around.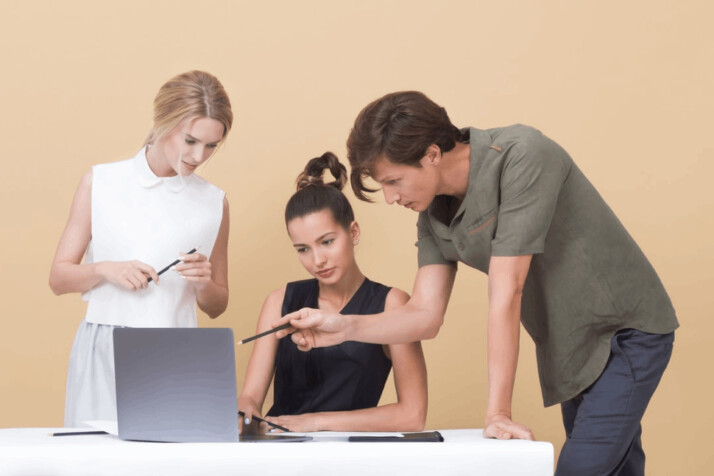 What Is a Growth Manager's Value?
The value of this type of hire is that it's the first time you're hiring someone whose focus is your business. They are less concerned about their personal progress in the company. With growth managers, business executives can focus on their business, dreams, and goals. He/she helps you grow your business by stepping in and interacting with your team members.
The manager can subsequently help get the right resources to accomplish your objectives.
How to Hire Growth Managers
A vital part of the hiring process for growth managers is to know what you're looking for, find candidates, and conduct an interview. Once you have a growth manager, they can hit the ground running and move your business to new heights. The individual will discuss processes, job descriptions, and other topics that could help you run your business.
In addition, consider the candidate's experience in a similar role. It is best to fill the position with an experienced individual with a track record of helping startups to grow. It is better if the individual's previous experience managing growth is in a similar industry.
However, this doesn't rule out candidates with little experience. After all, great success stories start somewhere. If you hire a rookie to lead your growth team, you must be willing to assist them as they learn the ropes.
Growth Managers Vs Growth Hackers
Although used interchangeably, growth managers are not exactly the same as growth hackers. There is a level of similarity between the two, and their overall aims are not mutually exclusive.
Let's explain the differences between the two based on the results they deliver and how they build engagement. Before we dive deeper, we thought you might find it useful to know that growth isn't seen as a dirty word. For startups, it's an essential point of focus.
1. Engagement Building
Growth managers and growth hackers are great for any type of startup. However, growth managers focus on actions and SEO. Growth hackers use tech tools and content distribution platforms to build engagement and build an audience.
Growth managers ensure that your overall growth strategy is working. On the other hand, growth hackers specialize in individual tactics that increase engagement and bring in higher conversion rates. You're going to need both to help your startup lay a strong foundation for its long-term success.
2. Results and Strategies
Another major difference between the two is in the nature of the results they deliver. Growth hackers focus more on delivering short-term results that are evident. Managers deliver results both in the short and long term.
Growth hackers may use a variety of tools and strategies, but growth managers are measured across the board. This allows them to measure the overall impact of their strategy. The key difference between the services is that growth hackers are usually less expensive.
Growth managers are one of the most expensive services a founder can spend on. However, growth managers can be high impact which means your business will be able to scale and reach its potential. Growth hacker services are a must-have for a startup, but it is important to make the right choice.
In the opinion of some experts, "growth manager" is a job role, while "growth hacker" is more of a mindset. A mindset that focuses on getting quick short-term results.
Qualities of Good Growth Managers
In order to run a successful business, good growth managers must understand the fundamentals of finance and commercial success. These qualities help them to make responsible decisions about finance and growth. They should have deep knowledge of the product, from marketing channels to core product functionality to advertising. Essentially, they must be invested in the product.
Energetic
Good growth managers must have a lot of energy in them. This is because the growth of a company requires a lot of effort from the manager. A paranoid manager is not a good manager. An effective growth team leader is a safe and even-tempered individual with a healthy dose of curiosity. A good manager is driven by a desire to grow and succeed. A good growth manager must be tenacious. Growth managers have to be tough competitors, convinced that their company is better than other competing companies.
Adventurous
Good growth managers are adventurous. They must constantly seek new products and strategies to replace the ones they are presently using. And one more thing, growth managers must keep persuading the company to see new customers, even if that means persuading the wrong people. They are never in a hurry to overtake their competitors. Instead, they keep up with the competition and strategize.
Excellent Communication
Communication is essential to the success of growth managers. They must develop a deep understanding of the product and the market. This helps them to explain it to others and to manage different departments.
By extension, they must be able to listen to the customers and understand their challenges. They are required to improve processes and products so that the customers can easily understand the products.
How to Become a Growth Manager
Can you identify and manage growth opportunities with analytical tools like Google Analytics? Can you upsell? Have you led a successful marketing campaign? These are the first questions to ask yourself before going into growth management.
Marketing or business degrees are favorable, but experience and skills are the most important. If you can teach yourself to become an effective growth manager, you don't need to go to school. Some of the most successful growth managers learned more from their experience than from formal schooling.
If you have 5-10 years of experience, you can learn everything you need to know from the best growth managers in the industry. Starting a growth team in a company will give you the platform to get more opportunities. Eventually, you will grow into management, but don't call yourself a growth manager just yet.
To Wrap Up
Growth management should not and cannot be a one-size-fits-all suit. It becomes more effective when it addresses a number of key growth factors and is tailored to the specific business needs of a company.
Companies without effective growth management do not realize their potential. A great company with effective growth management can develop and take great leaps forward. A bad company that doesn't grow cannot stay alive.
A great company understands the process of growth and follows it through by hiring the best hands.
Explore All
Growth Marketing Articles