Growth is an essential ingredient for your company's success. So, it makes sense that your company needs a Head of Growth. But to be successful, it's going to take more than hiring a person to lead the growth team. First, you need to know what you want to build and how you will do it. Without a clear vision, throwing money at your problems won't produce the desired results.
You need a strategy for your growth. No one can help you if your strategy is a house of cards. Finally, you need a team around the head of growth. The team will focus on building your vision. The reality is that you need a complete growth machine, and your director of growth is the key player that makes everything tick.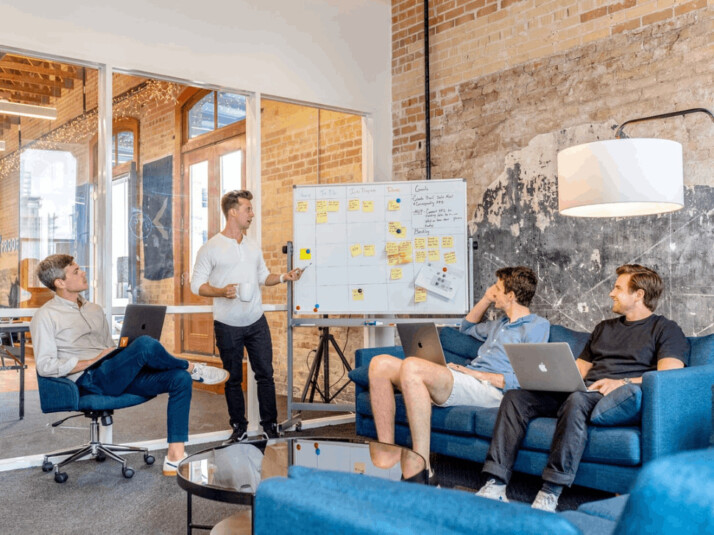 Where Does a Growth Head Fit Into Your Company?
The director of growth is the primary connection between business goals and marketing initiatives. This enables him or her to set and execute a plan of action to push revenue and acquisition. This person can also be the main connection with external stakeholders and potential partners. He presents his or her market insights and drives growth.
For instance, a growth expert can help you articulate your company's growth plan better. This helps convince potential investors that your company is headed in the right direction and worthy of their investment.
A person leading a growth team will be interested in three main areas of work – growth hacking, growth management, and growth nurturing. They will focus on scaling your company as quickly and sustainably as possible.
They are a hybrid; they have a foot in each department and understand how to acquire and retain customers. While the position may be new, companies have always needed help when scaling. As less than 15% of startups succeed every year, it becomes clear why more companies hire full-time growth experts.
Candidates for growth head positions usually have data analysis experience and can identify customer behavior trends. They also have marketing and sales experience, where they report to the CEO or VP of Marketing and Sales internally. Because the position is new, growth heads rarely receive on-the-job training and often learn through trial-and-error, becoming experts in their fields via experience.
What Kind of Company Needs a Head of Growth?
The person occupying the growth head role is a core part of all growth-oriented companies. Growth heads are responsible for ensuring the company's vision is well-delineated and executed. Does this mean all companies need a person to fill the role?
It is important that the company's vision is clearly defined and communicated through marketing. The head of growth must be able to analyze the data and make changes when needed.
When all the signs indicate your company is experiencing a growth spurt, you need to hire someone to lead the growth team. In addition, companies whose services are starting to get great customer feedback must channel that growth internally and ride the wave that's coming.
A growth expert is not necessary until early-stage startups have sufficient historical data to provide a baseline for their tests. Growth marketing involves a lot of data analytics. To grow, a startup needs to accept that it's not a 6-8 week job but rather an ongoing sustainable process.
Growth teams don't just focus on marketing. They are mainly made up of marketers or a mix of marketers and business development specialists. They focus on generating new leads, managing mentions, and analyzing the conversion or revenue. Business development is a highly sought-after skill not only in growth but in any sector. Business development is about analyzing.
What to Look for When Hiring a Person to Lead Your Growth Team
Growth teams have become more popular in the industry in the last decade, sprouting from companies like Facebook and LinkedIn to Uber and others.
Define Your Needs
If you're trying to launch your startup, you'll want to scale it and keep competitors at bay. Therefore, Your goal should be to grow yourself out of saturation point. Depending on your goals, you should consider different things.
A growth head is often the most important hire when small companies need to grow. However, if a company already has things working, business development and operations will be in capable hands. Growth heads sometimes work outside the traditional office space, such as in manufacturing plants, and warehouses.
Outline the Responsibilities
The responsibilities of a growth lead may include planning business growth and working with the CEO and COO. They often oversee the advertising, sales, and operations teams. Recruiters sometimes refer to this role as sales chief, business development director, sales director, or marketing director. However, a person filling this role doesn't need to be a jack of all trades.
What Do Heads of Growth Do?
Your director of growth may have greater knowledge of the key area that affects your growth. For the rest, they should help coordinate these areas and understand what isn't working.
They should also be leaders who can bring new ideas to the table and not just within a department. Whoever fills the role should be able to clearly communicate ideas and have a solid grasp of the company's growth and business strategy. You may seek to add more people to your inventory planning team if cash flow or material handling becomes more complex.
The director of growth should also make sure that your inventory team has the skills, tools, and knowledge needed for their jobs. Their duties may include: helping plan your strategy and goals and communicating these to your team.
Why Head of Growth Hires Go Wrong
The growth of many startups will be largely determined by their choice of head of growth. It is quite encouraging that more and more startups are looking to hire a specialist to head their growth team. The reality is that bringing an expert to lead the growth team does not magically solve the problems.
Poor Hiring Guidelines
Startups usually strive for a product/market fit. They need to understand their channels and need someone to bring it all together. If the hiring criteria are not properly laid out and followed in the hiring process, it may result in poor recruitment.
Leaving the Expert to Do It Alone
While heads of growth can help companies grow, growth is more like a team sport and will not occur from one person. Companies should strive to build a working team around the head of growth.
There are different examples of heads of growth that succeeded and others that completely missed. Each startup requires its own approach. Some are more organic than others. A good head of growth should be the conduit between the company and the market. Sounds simple, right? However, as you have started to grow, you will become a smaller cog in the wheel. It is easy to forget that.
Conclusion
Communication isn't a one-sided process; it requires good listening skills. Since growth leaders must be comfortable performing on both sides of the communication spectrum, they should be comfortable in social media and speaking face-to-face.
Growth leaders must be quick to pounce on issues and discrepancies in the data. They must also be able to use statistics and data to communicate with other staff. Most importantly, they should be good listeners and not only able to address issues quickly but also empathize with the business.
Explore All
Growth Marketing Articles