We all have envious friends who always have something negative to say about our life. These friends may even try and ruin your day just to prove how better they are. We have the perfect list of baddie Instagram captions to flaunt your attitude, gain followers, and let your haters be green with envy!
Why Do You Need Baddie Instagram Captions?
Haters don't only love to hate; they also love to criticize everything you do, see or say. It's time to start being more clever and using your Instagram account to be fierce, fabulous, and flawless. It takes nothing more than a snappy caption to get your point across without scaring off your followers.
If you plan on posting some savage or sassy posts, you might want to use some baddie Instagram captions. These captions can be used for a bad mood, attitude post, breakup, or give a reply to someone's bad behavior. Let your audience or followers know your mood, attitude, and feelings.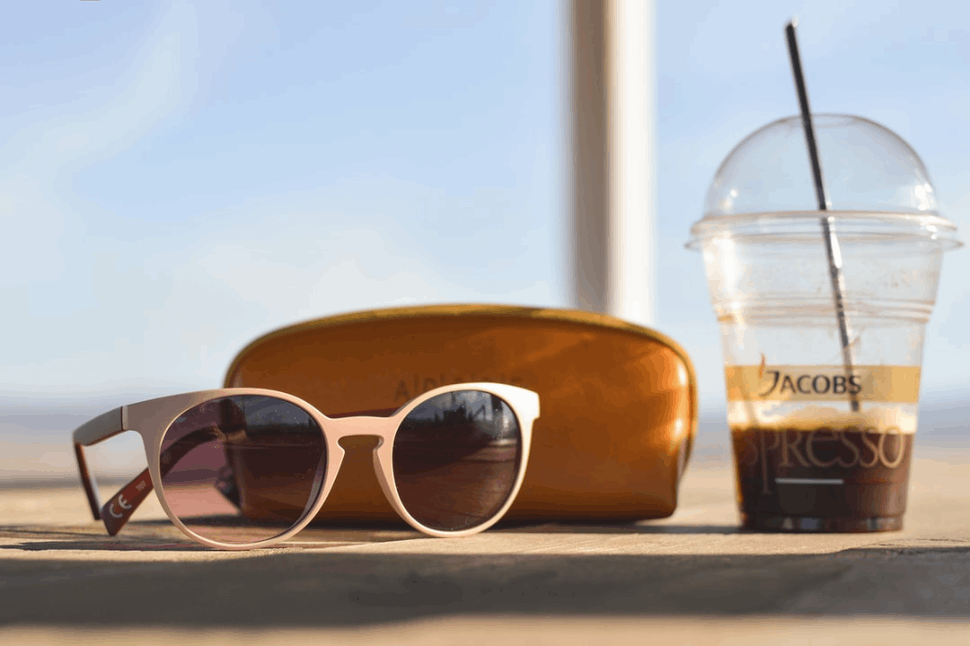 Baddie Instagram Captions for You
You might not agree with everything that your so-called "haters" do, but they're entitled to their opinion and to it being heard. Don't just ignore their catty comments!
Take advantage of their attention, and a good way to make people understand you better is by using clever Instagram captions for your haters. Here are some clever, cool, and sassy Instagram captions to use in your next post.
Sassy Instagram Captions
Be you. The world will adjust.
People will stare. Make it worth their while.
Be a flamingo in a flock of pigeons
I wouldn't chase you because I'm the catch
Tell me not to do something, and I will do it twice and take a picture
Clever Baddie Captions for Instagram
I play LIFE like a pro!
I'm everything you want but can't have
I am not picky, I just know what I want.
If you obey all the rules, you will miss the fun
Life goes on, with or without you
Cool Baddie Captions for Instagram
Screw it, let's do it.
Confidence level: selfie with no filter
I do a thing called what I want
You can rate me between 0 and 10 because I broke it
I just keep uppin' the score, and you can't even keep countin'
Baddie Attitude Captions for Instagram
Trouble never looked so fine
Oh darling, go and buy a personality
This is not a race, but I still take the first place
Not everybody has to like me. I can't force you to have good taste.
You can't break a girl that has walked through fire and danced in storms.
Baddie Selfie Captions for Instagram
Life isn't perfect. But my Hair is!
Know your worth. Then add tax.
You can call me queen bee
There's always a wild side to an innocent face
I don't work for money. Money works for me.
Wrapping Up
Sometimes, Instagram posts can be a sore spot for your inner blabbermouth. It is not uncommon for most people to look back on their summer photos and find a sassy caption that contradicts the good memories. This article has a bunch of the most popular baddie Instagram captions to translate your thoughts into the right words.
Frequently asked questions
"Know your worth"
The idea of standing out was born to me.
"Miss me yet?"
As if I were a bird, I was flying.".
"Sweeter than honey"
Stink and stare at them.
I'm sorry to hear you're sick.
My own back
What's another word for baddie?
| villain | rogue |
| --- | --- |
| scoundrel | reprobate |
| wretch | criminal |
| lawbreaker | outlaw |
| wrongdoer | knave |
Nice, but won't delete. ever.
The person who may be concerned is.
Let's relax, ako lang 'to.
Any thoughts about coffee, tea, or me?
"I'm sexy and I know it." – LMFAO, "Sexy And I Know It.".
Investing in myself
My booty will do everything.
The pic is a blessing to your timeline! You're welcome.
What are some baddie usernames?
BrezzyBae
Shawty_CashinOut
PrettyLittleBxrbie
RealHot_GirlIsh
tfoutmydms
ExclusiveBarbie
LoveMe_More
_luh_Baddie_bae
How do I make my crush jealous quotes?
A lot of thinking went on about boys."-"Boys" by Charli XCX.
Maybe you just hate the thought of me with someone new.".
I can do bad alone by myself.
"I'm thinking of you when I'm with him.".
You must feel love on the brain.
Don't let me miss moving on.".
What is jealousy quote?
"Jealousy is a disease, and love is sanity.". Often, the immature mind mistakenly assumes that both love and jealousy are greater, or they are almost incompatible, one emotion leaves little room for the other.".
How do you throw your ex shade?
Don't stand so close to the heart. Plastic melts.
No problems, no boyfriend.
Too expensive to cry over stupid boys like you.
As many boys I meet, my dog becomes more loved.
Did you fall from heaven?
I'm cool
What I can't do without my ex is proof that I am stupid.
Fiji water is my home.
What would a baddie say?
"I am the truth, so keep your lies." "I live my life fast forward, but they'll rewind me." "Don't check for me unless you have a check for you.".
How do you make a hater mad?
What is an Instagram baddie?
What Is An Instagram Baddie? An Instagram baddie is someone who always looks good on camera. The latest trends are always the best for her. The baddies also do their own makeup. They are known for their brows that are very wide.
The darker shade of my lipstick shows that I have moved on.
You lost an angel.
It's no longer sad, I'm awesome instead.
"A girl does not need anyone who does not require her." —.
"I was raised to become a woman, not to become the victim of anything.".
"I'm a girl who wears red," says Sandra Koskin. "I have always red because red stands out.".
Always looking forward to success.
As they said, I couldn't; so I did.
Follow me if you want to be second.
It takes courage to fly to reach the highest heights.
My life
An unpleasant personality
No explanation needed
If you treat me well, I will double your favor.
What are some sassy bios?
There is something about life that I didn't study for.
There's no "we" in fries.
Get them to stop and stare.
Too expensive to cry over stupid boys like you.
I am 99% angel, but that 1%..
This mouth did not work for me as well as it should.
Do not mistake my kindness for weakness.
Any kind of person will always go against you, no matter how good you are.
"Remember what I told you.
I love movies
Don't care what others think about you.
"He hates instead of hates conscience, rather than pride." -.