Are you heartbroken and would like to express your pain through social media? Have you taken a photo that embodies such sorrow overflowing from your soul? You might want to consider using sad captions for Instagram.
You might have noticed a post with a sad caption. On Instagram, you can browse through different keywords to find people on Instagram who share your same feelings and emotions. People occasionally post an image of something sad or with some kind of emotional theme, like a broken heart.
This guide will show you how to write sad captions for Instagram. Ready to speak what your heart wants to say? Read on!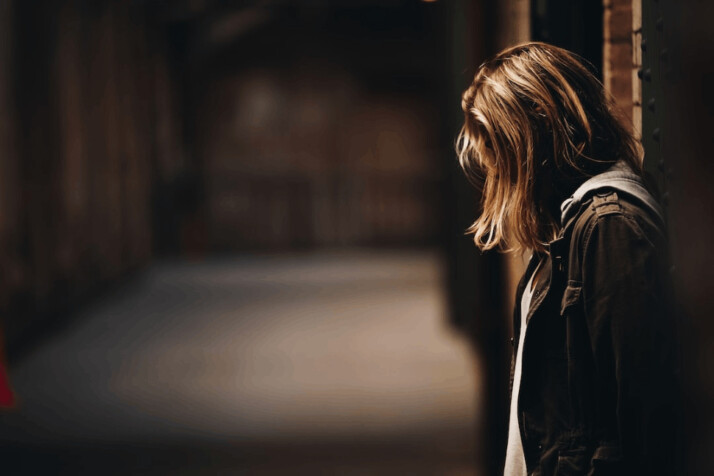 What Is a Caption?
Photo captions are the piece of information on a social media post that describes the main subject and the picture.
A caption is a message and emotion behind the photo, the context in which it was taken, and the story behind the image. It is pointless to write a caption if you do not write a good and interesting caption that attracts like-minded people.
You can use captions on posts you upload on social media. They're like short words and sentences appearing in the photo's description box. They can be funny, sappy, serious, tacky, or abstract.
They usually represent the message of your post.
A caption is a short text (of a picture) that accompanies a post. Nowadays, you can add a caption to one picture or set of pictures on Instagram.
Captions are like opening up a secret journal or diary to your profile.
Why Write a Sad Instagram Caption?
Expressing sadness on Instagram is hard, but not as hard as it used to be. Social media is a place to post good memories, celebrate milestones, and share good times with friends and loved ones. It's pretty easy to share something happy and witty because most of us do that daily.
We are comfortable with the notion that being happy is a prevalent, desirable theme. Think about it: most social media posts are filled with happiness.
However, you can also post about sadness and other down emotions. Captioning is a way for people to express their feelings creatively and meaningfully.
Many Instagram users find it a useful outlet for their feelings they sometimes do not know how to express.
Captions are a great way to express yourself while creating meaningful and personal content.
5 Essential Things to Remember When Writing Sad Captions for Instagram
If you're feeling down, checking Instagram might be the best way to cheer yourself up without the help of pharmaceuticals. You can browse the coziness of the lives of your friends and family and fixate your attention on the things that make you happy. Soon, you'll be back to your happy self, but for now, you might need some help.
Also, you can post a depiction of your sadness. You might want to write a sad caption for Instagram that's at least a little bit cathartic.
Check out these five essential things to remember when writing sad captions for Instagram.
1. Explore Your Pain
Think about the deepest, darkest, saddest moments from your past. Ponder upon the emotions that were felt at that moment. Then, take a step back and list your feelings when you refer to each moment.
List them in a paragraph. Embrace your sadness. You'll hit rock bottom if you continue to ignore it. You may feel sad and angry, but posting a sad Instagram post might help.
You'll validate your feelings, so you can feel better about them. The more you write, the better you'll get at conveying emotions through your photos.
This is a good strategy if you want to make a heartfelt, sad Instagram post caption. Exploring your pain can help you write captions about how you feel.
2. Write It Out
After exploring your pain and the emotions you are feeling, it's time to write that caption down.
This can be harder than you think. It's natural to think that explaining your feelings through words will be easier than writing them. Because you're not in front of the camera, you might not be as sure how you want to explain your feelings.
It's OK to think through the caption multiple times to ensure you're expressing what you're trying to say. The key thing to remember is that you don't have to be perfect.
Don't focus on minor things, except spelling or grammar mistakes.
The next thing you could do is use hashtags.
Hashtags allow you to create your little world on Insta and make your followers feel included in the sadness.
The best hashtags to use are keywords you'd use in real life if you were in that situation. If you're upset, you might want to try one of these hashtags: #sad #depressed #sadgirl #sad #depressing.
It allows you to create a community. The best method of garnering people is to use hashtags. You won't get the likes you usually get by just showing your photos to your followers.
On Instagram, you can use hashtags to classify and organize your posts. It makes it easier to recommend posts to others and share the buzz with your friends.
4. Be Honest
Also, it is imperative, to be honest in your captions.
If you're feeling sad, you will be more successful at writing a sad caption if you express what you truly feel.
Rather than masking them, you should freely express them through your caption. At the same time, you can have a mix of emotions.
You should be as open as you can be. This, in turn, will help boost your Instagram fame.
This will also make your content more interesting to the users.
They are more likely to click on it, which ultimately boosts your number of interactions.
5. Use Instagram Caption Generators
If you cannot do it alone, you may opt to use Instagram caption generators for your sad captions. These generators create captions for you to use on Instagram.
One of the highly recommended Image caption generators you can use is INK.
This Instagram caption generator allows you to construct captions in a few clicks. It also allows you to obtain your captions in a short time.
INK uses high-grade, world-class, and sophisticated AI technology that can generate your caption in just a few seconds.
No need to get more sad because you cannot make your own sad Instagram caption!
Sad Captions for Instagram Examples
What better thing to do when a breakup threatens to ruin the day or a precarious balance of life? Well, sad Instagram captions, of course! Here are some sad captions to get you started. Because everything goes better with a sad caption, right?
These examples are from sources as indicated below!
I'm Not a Big Fan of Selfies, but Sometimes You Just Have to Do What Feels Right.
I'm not sure if it's because I'm getting old or because I'm getting more cynical, but I can't help but feel like the world is against me.
I'm not a big fan of selfies, but I have to take one because I'm in a museum in Berlin and I didn't have my camera with me.
This is a picture of my cat when he was young. He was hit by a car and died. This is the first picture I've ever taken of him.
I'm not sure why, but every time I look at this picture I feel like my life is over. What do you think?.
I'm not happy, I'm not sad. I'm just not. This is how I feel about my ex. #breakup #nothappy.
I'm not happy, I'm not sad, I'm just in between. #tbt to when I was in college and had no idea what I wanted to do with my life. #nostalgia.
Final Thoughts
Creating the best sad captions for your Instagram post might get too challenging, but it's worth the try. Social media serves as your personal diary, so feel free to share what you want! Follow the tips and examples above to create the most heartfelt sad IG captions!
Explore All
Image Caption Generator Articles