Posting on Instagram is all about the photos, vibes, and hype. Looking for cool Instagram captions for men? Try reading this article to learn how you can make one!
Technology has provided a borderless platform for social media. Alongside Facebook and Twitter, Instagram has millions after millions of users. Aside from women posting their daily images, men are also into the trend of showing the world their photos.
This article will teach you how to make Instagram captions for men. You will first learn about the definition of Instagram, captions, and Instagram captions. Then, you will encounter the three steps to remember when making one.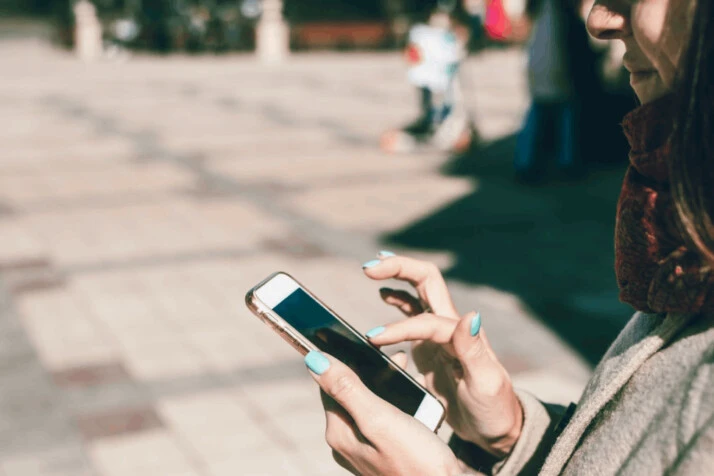 What is Instagram?
Instagram is one of the most well-known social media platforms. It is currently owned and developed by Meta, the company behind Facebook, WhatsApp, and Messenger.
The main purpose of Instagram is to provide a safe space for users to show the world their photography skills. However, it is not just all about cameras, subjects, and backgrounds.
People also use Instagram for marketing, awareness campaigns, and e-journals. The common thing about these examples is they have images linked with them.
Besides the fact that Instagram allows you to post your images online, you can also add texts to them!
What is a Caption?
A caption is any form of text that describes something or someone. Captions can convey the message of an image, a statue, or an inscription.
These texts contain necessary information about the person, object, artwork, or any entity it is describing.
It serves as a way to make people understand something or someone.
What is an Instagram Caption?
Instagram captions are texts that help users describe the images they post. It also enables them to provide a glimpse of what the photo entails to convey.
These texts also provide life to a selfie, scenery, or snippet. People love using captions because it allows them to say something about what they feel in the image.
It can also help send off a vibe or emotion.
Instagram captions are crucial for social media enthusiasts because it affects the number of likes and comments they receive for each post.
3 Tips to Remember in Making Instagram Captions for Men
Most people think that only women and feminine individuals use Instagram. However, they are entirely wrong.
There are a lot of famous male individuals on Instagram. The most famous of them all? None other than the football legend Cristiano Ronaldo with 455 million followers as of June 2022.
Awesome, right? Are you wondering how Ronaldo, the master hat-tricker, maintains that number of followers?
Aside from his fame as a soccer player, he does this with his iconic Instagram captions.
Want to be like CR7? Read this basic guide below!
1. Determine The Vibe You Want to Give Off
The first thing you should consider when writing an Instagram caption is the vibe you want to give off. It should embody the overall vibe of your photo or any image you intend to use.
Your caption should say something about the photo or yourself. Refrain from using unrelated or dull texts. These kinds of captions can make your entire Instagram a laughingstock or a corny page.
Bad Example:
Subject: Picture with city lights during the night.
Caption: The fish is eating mud.
Good Example:
Subject: Picture with city lights during the night.
Caption: Alexa, play "Vanilla Twilight" by Owl City.
2. Make It Trendy
Another good hack is making your captions trendy. Trendy means something that is socially normal or well-discussed.
It can follow famous lines, songs, themes, or even movie scenes. Remember to make it as relatable as possible for the general audience. Since you are a man who wants a cool Instagram caption, you can use texts from masculine themes.
Example:
Subject: Picture with a lion.
Caption: with Simba, the Lion King.
3. Use Image Caption Generators
Is the struggle "for real" on making the best masculine Instagram captions? Don't worry too much because you can opt to use an image caption generator!
An image caption generator is an online tool you can use to create an Instagram caption within seconds. That is right! You can generate a text for your Instagram post shorter than you always do.
INK
If you do want to try one, how about using INK's image caption generation feature?
INK uses advanced AI technology to help you generate text within a second! Its magical AI-write tool is masterfully made by world-class programmers, writing excellently like a real human.
Ready to become the next male Instagram influencer like Cristiano Ronaldo? INK got your back!
Examples of Instagram Captions for Men
For Dates
A date with @jessie | at @cafe_diner.
I'm so lucky to have the best girlfriend in the world. She's not only beautiful on the outside, but she is beautiful on the inside too.
Tonight was the first time I took my girlfriend out to dinner. Catalina is from Europe, and I wanted to show her some of my favorite places. She loved it!
I'm not sure if I'm more jealous of the sunset or of these two. #lunchdate #sunset #sundayfunday.
When you're single, you have more time to spend with your dog.
I'm not sure if this is the most romantic thing I've ever done, but it's definitely one of the most memorable.
Our first date was at the airport when we were both single. We've been together ever since. #love #couplegoals.
We're celebrating our 2-year anniversary with a trip to NYC!
I love my wife's face.
I'm not sure what day it was, but I know it was one of the best days of my life. #happyanniversary #love #blessed.
For Work
I'm a programmer, and I'm proud of it. #programmer #programming #code #computer #technology.
I've been up for 24 hours. Been traveling for the past 3 days and running on empty for the past 4 hours. About to collapse. #travel #work #exhausted.
I'm a software engineer at a startup in NYC. I love building products, solving problems, and making things work.
My computer at work.
I'm so proud of my team for all their hard work and dedication to get this far. It's been a long road, but we made it! #teamworkmakesthedreamwork #bloomlove #bloomtea.
Alexa, play "Work" by Rihanna!
I'm a working mom of two boys and I love it.
Final Words
You should write for yourself the manliest Instagram captions if you want to attract gals and have more followers. Remember to determine the vibe you want to give off, make it trendy, and use image caption generators like INK.
Be the next "Instagram Cristiano Ronaldo" by following these tips!
Explore All
Image Caption Generator Articles