The rapid pace of modern life often puts us under immense pressure and stress. Thankfully, bars provide a fun and simple way to de-stress over the weekend. They are a place where we can meet friends and strangers for a good time. If you're looking for bar captions for Instagram, you've come to the right place!
This article contains 40 examples of creative and funny captions for bar pictures. Read on!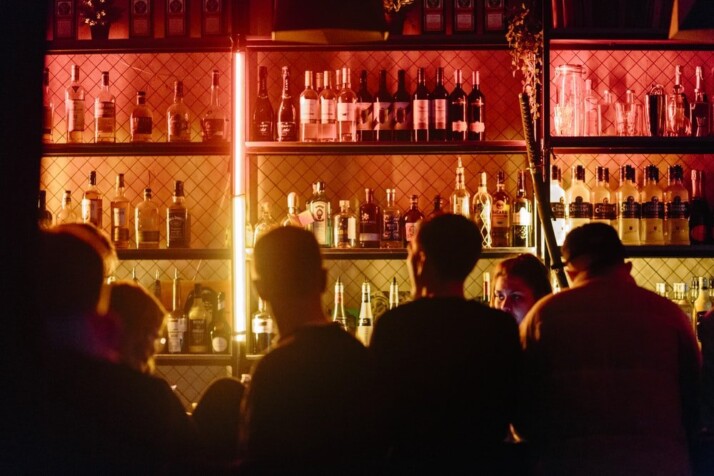 Understanding the Importance of a Good Caption
Captions are short descriptions found below an image. Users can use 2,200 characters for captions, but Instagram truncates any text past 125 characters.
Image captions are vital to any social media effort because they provide users with another way to provide the audience with a meaningful message. They can describe photos, draw attention to particular subjects in the scene, or describe thoughts and emotions.
Image captions are a way to pre-emptively interact with your audience and encourage them to like, comment, and share your content. Catchy image captions are a potent tool for increasing follower count and follower interest. Every marketer must learn to master their proper use.
What are Bar Captions?
Bar captions typically describe the nightlife, and they are all about spending time with your friends, drinking alcohol, and listening to good music.
It's all about having fun and enjoying great company, music, and drinks. Bars can also be places for adventure when you allow yourself to meet strangers and potential friends. Effective car captions encapsulate this atmosphere. Therefore, make sure to inject a bit of wit into your Instagram captions. Funny captions generate the most engagement because everybody loves to laugh from time to time.
The following section includes a list of some of our favorite pub quotes. Feel free to pick from any of these examples.
Bar Captions for Instagram
Happy hour is the best hour.
Twinkle twinkle little star, point us to the nearest bar.
Beer is the question. Yes, is the answer.
A party without champagne is called a meeting.
Let's pop some bottles.
All I need is wine and love.
Bring on the bubbly.
A drink a day keeps reality at bay.
We go together like Fridays and happy hour.
Do you know what rhymes with Friday? Wine day!
Sip, sip, hooray!
Sipping sunshine and lots of wine!
Don't think about the cocktail. Drink the cocktail!
A man's true character comes out when he's drunk.
Save water, and drink cocktails.
I worked hard all week to put wine on this table.
I chill harder than you party!
Alcohol you later.
Living my happy hour!
Good vibes happen at happy hour.
Hit me with your best shot.
A pitcher-perfect moment.
Stop and smell the vodka!
Whiskey me away!
Too much of anything is bad, but too many cocktails are just right.
Life is too short for bad wine.
It's beginning to look like a lot of cocktails.
Cheers!
Move over, coffee!
I have mixed drinks about feelings.
Wine brings people together.
Gin and bear it.
After work, we hit the gin.
Alcohol tastes better than tears.
Keep calm and drink on!
Never chase anything but dreams and bars.
Time flies when you have rum.
Take a pitcher. It'll last longer!
Call me old-fashioned, but I love cocktails.
I'm not an alcoholic. I'm a drinker with a writing problem.
Thanks, from the deepest bottom of my glass.
I prefer my espresso in a martini.
A bottle of wine to start the night.
Great love affairs start with a cocktail.
Tonight's forecast: 99% potential for cocktails.
The Takeaway
Never overlook the power of a funny caption. They encourage audience engagement and make memorable content. Feel free to base your captions on these examples.
Explore All
Image Caption Generator Articles