Do you take a lot of photos at baseball games and wondering how to find the right captions to draw attention? Well, we got you covered with the best baseball captions for Instagram.
Americans hold a special place for baseball in their hearts. From watching local leagues play in the neighborhood to big teams at the stadium, baseball is an emotion for many. It's time to share your fun memories on Instagram with the perfect capture and caption.
Why You Need Baseball Captions for Instagram?
Baseball captions are necessary because sports are fun. You might play in a league, follow your favorite team, or catch the game while at a party. It's all the same — you want to show off your love of the game, whether it's during the game or on social media!
Share your favorite game photo with a fun caption to draw more eyes and boost engagement. The best captions are the ones that make people laugh, smile, or think a little differently.
In fact, captions are a way for people to add a personal touch to their Instagram posts.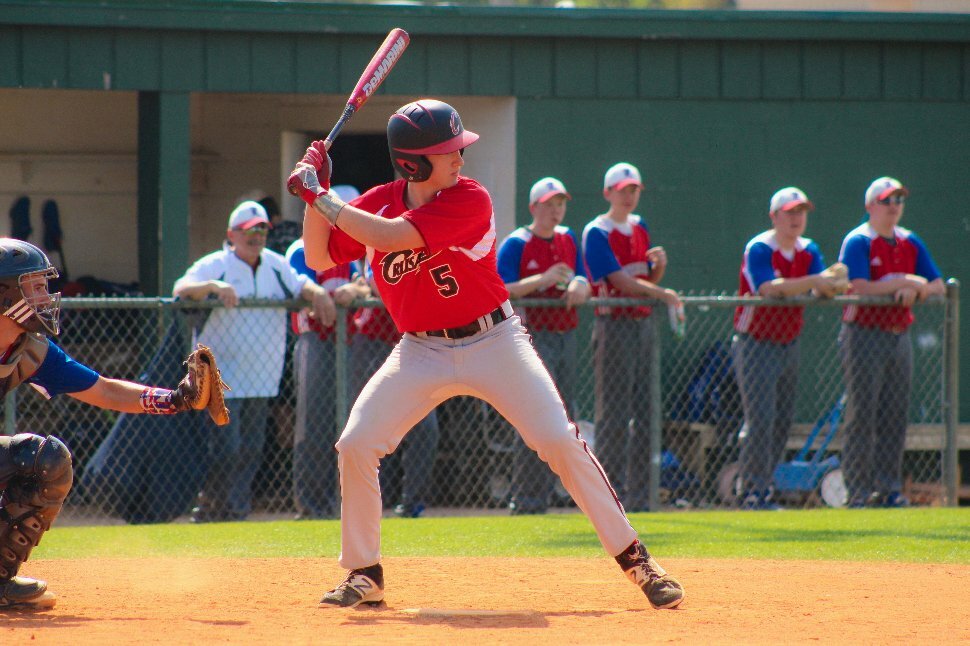 The Best Baseball Captions for Instagram
Here are a few of the best captions you can use for photos of your favorite team playing baseball. Share the fun and thrill with the right words, and it will help you get more likes on your Instagram post.
Let's look at the best baseball captions for all your game-day photos.
Top Baseball Captions for Instagram
Bats, bases, plays, and the roar of the crowd.
Good players inspire themselves; great players inspire others.
Never give up. The last swing could win the game.
Living life in between the seams.
Life begins when the season starts.
Offense wins games; Defense wins championships.
There's nothing better than baseball on a warm summer afternoon.
You can't hit the ball if you're thinking about all the ways you can miss.
Cool Instagram Captions for Baseball
Summer is finally here! Grab your buds and head down to the ballpark.
The smell of the grass, the crack of the bat, and a summer's breeze.
I swing big with everything I've got. I hit big, or I miss big.
To me, baseball is the field of all my dreams.
Kinda busy; I'll be back after baseball season.
My favorite baseball player calls me Mom.
When life throws you a curveball, hit it straight out of the park.
Let's play but with respect and without fear.
Baseball has always been, and will always be the best game in the world.
Cute Instagram Captions for Baseball
If you always play safe, you'll never be on base
Show your love for America's favorite pastime
Baseball is not just a sport; it's a way of life
The game must never stop
Follow through for maximum power
Bringing the fun back to the game
Getting ahead of the hitter
Practice hard and play harder
Behind every good baseball player is even a better mom.
Funny Instagram Captions for Baseball
I never met a home run I didn't like.
If I can hit that ball, I can do anything
Money doesn't buy happiness. But it buys game tickets.
I am just here for the baseball players.
Never hit a man with glasses. Hit him with a baseball bat.
If it weren't for baseball, many kids wouldn't know what a millionaire looked like.
Some people play baseball just to keep in shape; I just want to stay out of shape.
There's no crying in baseball! Except when you get drilled in the face with a 95 mph fastball.
Baseball Instagram Captions for Pitchers
I've got three things to throw at you – fastballs, curveballs, and mistakes
The only pitches I like to throw are hard ones
Don't get hit by the pitch. Get ready to swing!
Life is like baseball. You will not hit every pitch.
Hitting is timing. Pitching is upsetting timing.
Good pitching will always stop good hitting and vice-versa.
Pitchers must keep their heads in the game
One pitch at a time
Conclusion
Whether playing baseball in your backyard or watching a game at the stadium, capturing the joyful experience is a must.
To share the fun and memories with your friends, family, and followers, post it with captions that perfectly describe the emotion. This article has a list of the best baseball captions and quotes to add to your next Instagram post.
Frequently asked questions
It's much better to stress less and enjoy joy.".
If you want happiness, you have to remember it is a way of traveling, not a destination.
You should always look for magic in every moment.
Sleeping shouldn't mean stopping dreaming.
There is no better person than you. "Be yourself.".
Here is a sign that you can use if you're looking for one.
What is a good baseball quote?
"Love is the most important thing in the world, but baseball is pretty good too." "Little League baseball keeps families off the streets." "It's fun; baseball is fun." "If the people don't want.
Felt cute
Maybe she was born with it, maybe it was a filter.
Sometimes I amaze myself.
This wasn't my morning.
The problem I faced was 99 problems, but I didn't have a bad angle.
How does it even even happen if I don't post a picture?
Vogue has more issues than you can imagine.
Under my eyes are Gucci bags.
What is the most famous baseball quote?
It's like baseball
"I'd walk through hell in a gasoline suit in order to play baseball." —.
It's natural to throw curves, just keep fouling them off.
In fact, basketball is 90% mental instead of physically.
"Baseball is dull only to dull minds." —.
What do you call a baseball player?
| fielder | cricketer |
| --- | --- |
| infielder | outfielder |
| player | sportsperson |
What is slang for a fastball?
Fastballs are also called gas. You're throwing gas to this pitcher.
What is a good basketball Caption for Instagram?
Giving 110%
Passion is deep within me.
Never give up
Basketball makes me a sucker.
Strive for greatness
This is one of my favorite games.
Always hustling
Basketball is life
What are some baseball sayings?
I'm sorry, this is baseball. "You don't have to think, just have fun."-.
"Do you wanna catch?" -.
It's impossible to be romantic about baseball," said Moneyball.
There are many great things to be seen in baseball.
A League of Their Own: "There's no crying in baseball!".
"All I know is, when we win a game, it's a team win.".
What is a baseball single called?
Definition. The hit of the ball and the batter reaching first base without the help of an intervening error or attempt to put out another baserunner results in a single. In baseball, singles are the most common type of hit, and they can be found in many varieties.
My kid is so cute. # .
It inspires me to play for my son and to inspire others. # .
Some people dream of meeting their favorite players, but I'm raising mine.
I made my son's game a win. # .
Hit a homer #
No GPS but it's my turn to get it.
What makes you burn your eyes?
As with the alphabet, I come before you.
20/20 vision still doesn't represent any competition.
While I'm a hot girl, I never lose my cool.
I will ask you to sit up when I leave.
What's the reason why I chase you when I'm the catch?
You're not my business.
What should I comment on a basketball post?
Basketball is life – tricks, dribble, ankle break, good smile. You can aim higher, dream bigger. I'll take off my basketball shoes before they wear off.
A leveling up has just taken place.
I am at the top of the world.
Let yourself be the best version of yourself.
We have a happy Easter!
Make today so awesome that yesterday is jealous.
Better version of me.
Almost every mistake I have ever made has built me up.
Life won't get easier. Getting stronger is all you need.
Instagram captions for boys I am not perfect, but I am unique. Getting caught up in life is too short. I am just a soul with good intentions. It's time to be yourself, everyone else is already taken.
Happy Sunday!
How about heart?
It's better to say "oops" than "what if.".
"Life is short"
Maybe she was born with it, perhaps she was given Clarendon filter.
Patience is what you need when there are too many witnesses.
Rejecting is nothing more than redirection.